It's that time of the year when entire India celebrates the bond of sibling love – Raksha Bandhan.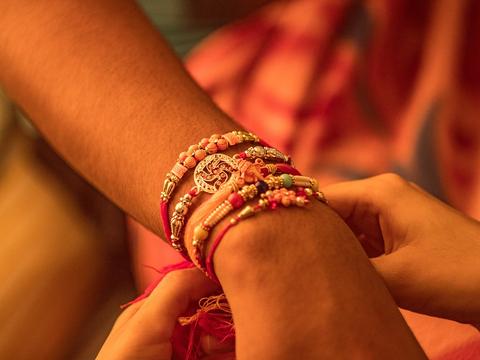 Doing something exciting together on this day is indeed a good way to celebrate the special bond of love! The tying of Rakhi is a promise that a brother will be always there for his sister. Having said which, it's also that extraordinary day when gifting unique and novel ideas is a tradition common amongst Indians. 
This year, why not gift your 'invaluable time'? There are so many fun activities you can do together like cooking a healthy, yummy meal? Playing board games, helping your sister with household chores (grocery shopping, perhaps) or making it easy by babysitting her little one? Isn't that cute? Better still, Indian festivals do need a lot of preparation, so you can also offer your help.
On this festive occasion, let's celebrate the day with our siblings, reminiscing the old memories, doing what we did back in the day?
Here are a few gorgeous ways to celebrate the bond of sibling love. Unique, novel and based on the idea of gifting each other's invaluable time! Check out some of the uncomplicated, special ways of making Rakhi an ultra-special occasion…Based on reliving the moments of childhood, thereby creating memories to cherish!
1. Spend Time Cooking Together
The festive season is incomplete without devouring on those delicious mithais. This Raksha Bandhan, how about ditching the idea of purchasing sweets from outside (the good-old traditional mithai-waala)? Instead, how about DIY dessert-making at home?
So, celebrate the festival of sibling-love by spending some quality time with your brothers/sisters! Sheer indulgence…
Thinking which sweet to make? You can try out this easy-peasy, healthy recipe of Ragi-Chocolate Cake.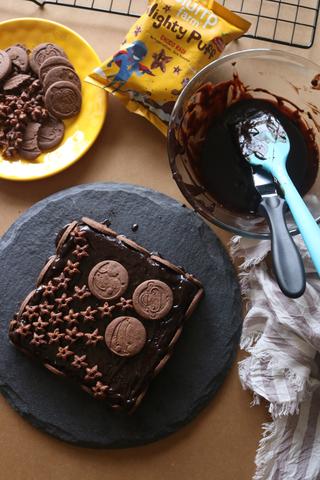 Ingredients:
1 Pack of Slurrp Farm Chocolate Pancake

2 Tbsp cocoa powder

1 Tsp baking powder

¾ Cup milk

1/3 Cup yogurt

1/3 Cup olive oil

¼ Cup brown sugar (optional)
For topping:
Method:
In a bowl, empty 1 Packet of Slurrp Farm Chocolate Pancake. Add natural cocoa powder & baking powder to it. Mix well

In another bowl, take milk & curd. Add olive oil and blend it together. Add brown sugar to the mixture to improve the sweetness (optional)

Pour the wet ingredients into the dry mix of chocolate pancake and shift the batter into a baking tray.

Tap the tray 3-4 times in order to remove the trapped air bubbles

Bake at 190 degrees for 40 minutes.

Insert a toothpick in the center of the cake to check if it comes out clean. If it is sticky, bake for another 2-3 minutes and repeat the toothpick process

Allow the cake to cool down. You can use the Slurrp Farm Choco-Ragi puffs & cookies for the perfect toppings

The healthy yet yummy cake is ready to be served
Want to try another Indian dessert on Rakhi? Click here to read the method of making Ragi-Raisins Ladoos!
2. The Revival of Traditional Games
This one is especially for those who were kids in the 70s/80s and teens in the 80s/90s. As kids who grew up in those times, you would have made games out of all that was available! Remember? Wooden sticks for dice, shells, and stones for making the next strategic move, and floors for gaming boards. It was a tradition. But, don't you feel that this entire growing up business has taken a toll on you?
So, this Rakshabandhan, let's take a walk down memory lane. Let's relive the charm of childhood nostalgia! Let's try and remember the forgotten children's games! Let's celebrate the most powerful childhood memories (minus technology).
3. Movie Marathon
Amidst our busy schedules, do we get the time to watch our favorite movies? Don't you miss those binge-watching movies sessions with your siblings?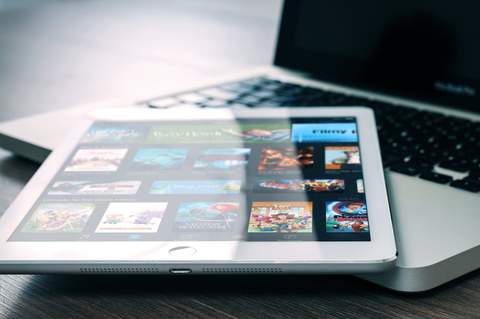 Well, if you have no plans for Raksha Bandhan and feel that your day is going to be one of those regular days, we have a mind-blowing suggestion for you.
How about grabbing some popcorn and enjoy a binge-watching movie session with your brother/sister? So, this Rakhi, spare the boring conversations for some other time and indulge in the fun movie session to turn those childhood flashbacks into reality…It's movie time, fellas!
Happy Raksha Bandhan!
Looking for ideal gifting options for Raksha Bandha?