By Ayushi Gupta

Behind all the teasing and the sweet quarrels lies a strong bond. A bond that binds a brother and sister together on the unique journey called life. From protecting each other's secrets to having each other's back, we all love our siblings. But one day each year we celebrate this love by tying a Rakhi on our brother's hand. During the lockdown, you might not want to go out and buy a Rakhi when you can do something better at home. Asking yourself, "how to make Rakhi at home step by step?".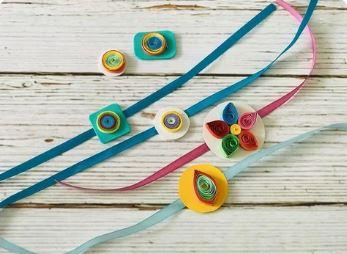 Given below are three super fun Rakhi ideas that can be executed easily!
Love is expressed in small gestures and you can make this Rakshabandhan a special one for your loved ones. From making special Rakhi sweets like barfis and ladoos to buying them chocolates, there are loads of excitement around. You can add on to the fun by surprising your siblings with Slurrp Farm gift card that can buy their favorite treats! Let not distance come in the way of your love, because you never stop missing your partner-in-crime.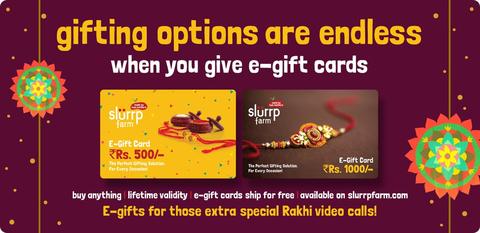 Watch the video for step by step instructions:
Video Credits: My Art For Life
Material Required:
1. Glitter foam sheets
2. Fevicol
3. A pair of scissors
4. Sketch pens
5. Half centimeter ribbons
6. Googly eyes
7. Fur scrunchie
8. Cardboard
9. A4 sheet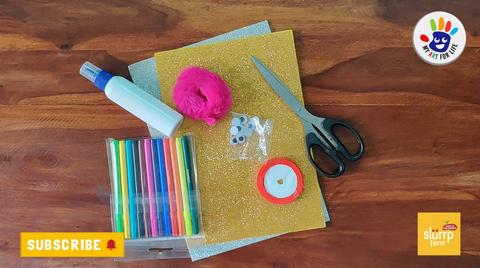 Rakhi 1: Steps
1. Cut out a small circle from the gold glitter foam sheet. Draw a thin strip on an A4 sheet and color it black.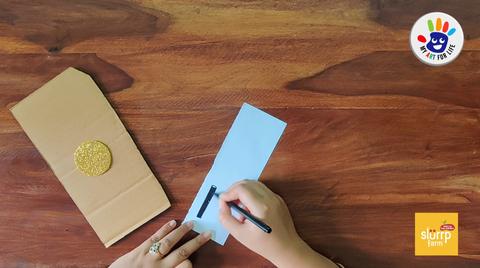 2. Cut out the black strip and paste it on the head of the circle. Cut out small eyebrows and mouth too from the A4 sheet. Paste them on the circle. Further, paste the googly eyes on it.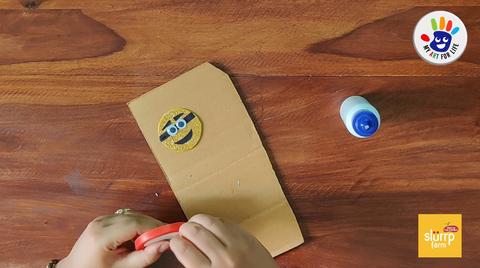 3. Cut out a 20 cm ribbon and paste the smiley face in the middle using Fevicol. Your rakhi is ready!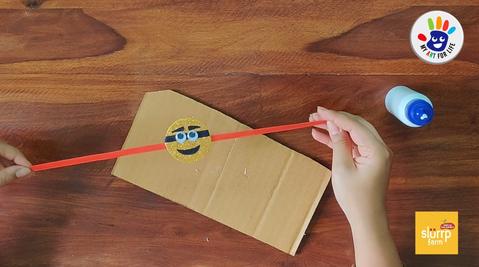 Rakhi 2: Steps
1. Draw a butterfly and cut it out from a golden glitter foam sheet.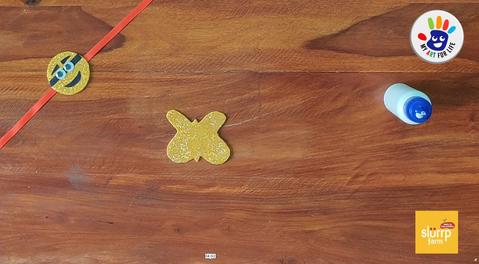 2. Draw a smaller butterfly on a silver glitter foam sheet and cut it out. Paste it on the golden butterfly. For the head of the butterfly paste a small silver head.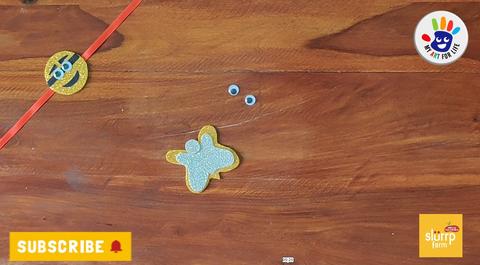 3. Paste two googly eyes on the head of the butterfly. Use lentils to decorate the butterfly.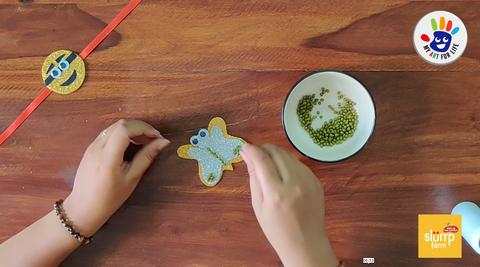 4. Take a ribbon with a length of 20 cm and attach the butterfly to it using Fevicol.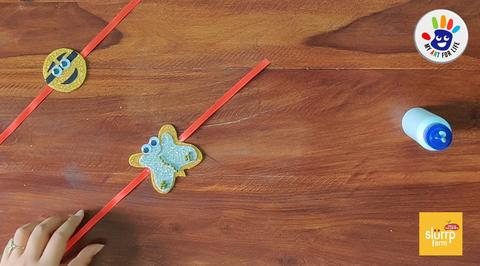 Rakhi 3: Steps
1. Take a cardboard and cut out a rough circle.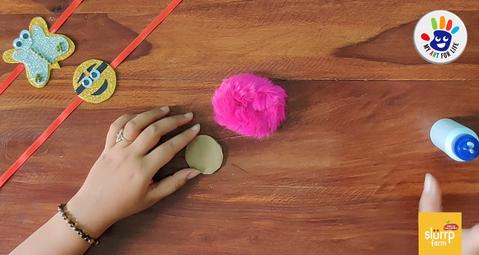 2. Paste a 20-25 cm long ribbon on it using Fevicol and spread the Fevicol on the whole circle.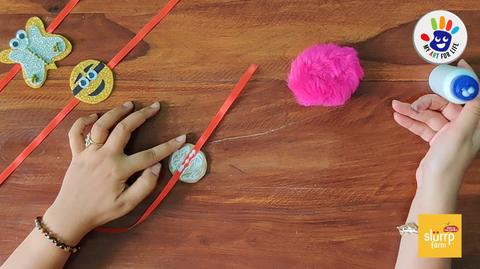 3. Paste the fur scrunchie on the circle. Use the googly eyes and a small triangle to make a face on the scrunchie. Tie the rakhi on your brother's hand.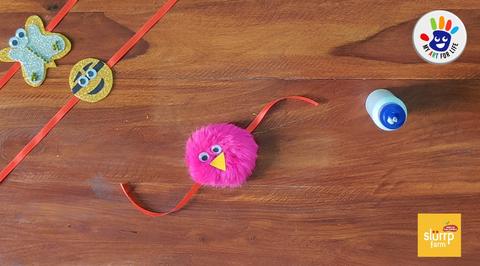 Celebrate this Rakshabandhan by making unique and creative Rakhi yourself. Trust your own hands this year, we hope the, "How to make Rakhi step by step" video will help you. You can come up with your own fun ideas or add sass and sparkle to these ones. This beautiful thread holds a promise for a lifetime of each other's company and quarrels.
Looking for more, "how to make homemade Rakhi designs?". Well, follow the link and find out.
Hope you have a happy and fun-filled Rakshabandhan!