Here is a trip down memory lane, 'Give me the remote or I'll tell Mom!', 'She is pulling my hair, Ma!', 'Mommy! He isn't sharing goodies with me!'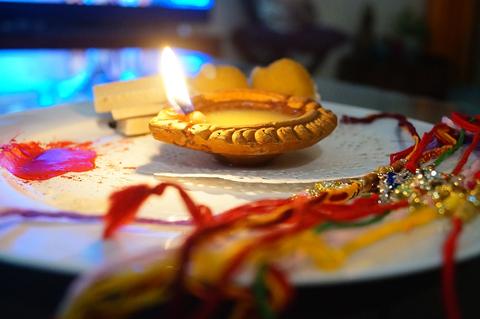 Oh! What lovely memories. But, there are times when these screams turn into conversations so deep and meaningful that there is nothing you wouldn't want to do for your sibling. Of course, life gets in the way but don't forget to cherish these memories and make time for those we love so much, a call wouldn't hurt or pay a surprise visit to your sibling who lives far away from you. Get them to literally jump for joy. Let there be laughter, hugging, and tears, maybe!
Celebrate the bond between siblings with a sacred thread of protection embellished with love and affection.
Time to let your feelings out, tie that rakhi and give your sibling a hug. Don't forget to include your brothers/sisters in your plan to stuff your mouth and tummies with delectable, healthy and homemade desserts/traditional sweets. Read on to know the recipes.
On that note, here are 3 healthy, easy, Indian dessert recipes for you to 'make with' or 'make for' your siblings. Share a memory or two for a good laugh as you gorge on yummy-licious Rakshabandhan-special- ragi ladoos and barfis!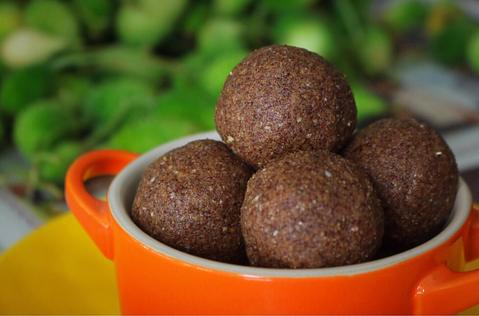 1. Ragi Raisins Ladoo:
Ingredients:
1. ½ Cup Slurrp Farm Organic Sprouted Ragi 
2. One cup dates (seedless)
3. One tbsp ghee
4. One tbsp poppy seeds
5. Two tbsp almonds (chopped/powdered)
6. Two tbsp raisins (chopped/powdered)
Method:
1. Chop the deseeded dates, grind the dates in small batches
2. Dry roast the almonds and raisins and grind them in powder-form
3. Heat 1 tbsp of ghee in a pan and add the ragi powder. Cook on low flame until golden brown
4. Add the date bits and poppy seeds to the ragi powder. Mix everything together and cook for another 1-2 minutes
5. Finally, add powdered almonds and raisins. Turn off the flame
6. Let the mixture rest till it's cool. Pinch out a small portion from the laddu mixture and roll it into a batch of round balls
7. Your delicious ladoos are ready to be served!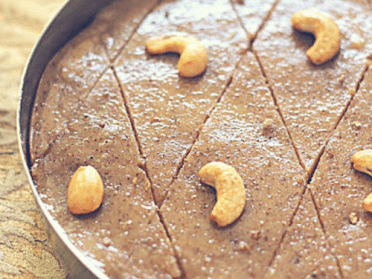 2. Ragi Jaggery Barfi:
Ingredients:
1. Two tbsp ghee
2. ½ Cup Slurrp Farm Organic Sprouted Ragi 
3. ¾ Cup Slurrp Farm Jaggery Powder
4. ¼ Cup almond powder
5. ½ Cup milk
6. ¼ Tsp cardamom powder
Method:
1. Heat the ghee in a broad non-stick tawa. Add the ragi powder, stir well and cook for 3 minutes on a medium flame
2. Add the jaggery powder in the mixture and mix well. Cook this mixture on a medium flame for another 3 minutes. Stir continuously
3. Now, add almond powder, cardamom powder & milk to the ragi-jaggery mixture and cook on a low flame for 4 minutes. Ensure to keep stirring continuously
4. Turn off the flame and put the mixture into a greased tin. Spread it evenly. Let it rest for sometime
5. Place the tin in the refrigerator for 2 hours in order to cool
6. Cut into 10-12 equal pieces using a knife. Serve or store in an air-tight container as per your requirement
3. Chocolate Coconut Ladoos:
Ingredients
1. Three boxes of Slurrp Farm Chocolate Ragi Cookie  (50 pieces approx)
2. ⅓ Cup cocoa powder
3. ½ Cup desiccated coconut (plus a little extra for rolling the balls in)
4. 400 grams condensed milk
Method:
1. Crush the cookies and place into a mixing bowl.
2. Add cocoa and coconut, stir together then add condensed milk.
3. Take a small amount of mixture and roll into a ball, then roll through an extra coconut
4. Continue with the rest of the mixture, place the chocolate balls on a plate and chill in the fridge for 30 mins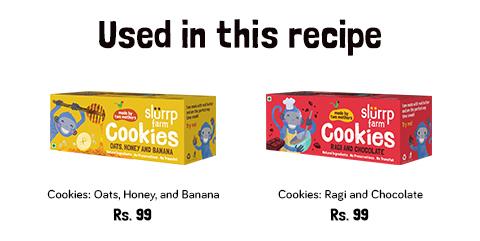 Up next, DIY rakhis you can effortlessly make at home. Watch this space!