It is important to feed superfoods to raise our little superstars. And when we talk about superfoods, what's better than making healthy, yummy meals using finger millets (aka ragi)?
Did you know that ragi contains more calcium than any other cereal (even more than milk!) and can help boost the bone-strengthening material in the human body. It's also high in fiber and can keep those little tummies full for a long time. Isn't it great?
So, moms here are 3 simple recipes that you can make under 15 minutes that are surely going to be loved by you (since they are super-healthy) and by your kids (since they are super-yummy). Make your little one's mealtime 'ragi-licious'!

Ragi Fritters
Ingredients:
1. 2 Cups ragi flour
2. One cup of rice flour
3. One chopped onion
4. 2 Green chopped chilies (optional)
5. 2 Tbsp peanut
6. 2 Pinches of asafoetida powder
7. 2 Tsp salt (adjust to taste)
8. 2 Chopped curry leaves
9. Oil for deep frying
Method:
1. Take a bowl, add ragi flour and rice flour. Then add chopped onion, chilies, curry leaves, asafoetida powder, and salt. Mix well
2. Heat two tbsp of oil and add it in the mixture. Mix well using a spoon. Sprinkle a handful of water and make a loose dough
3. In a deep pan, heat oil. Now, put the dough little by little into the hot oil and deep fry until crisp. Repeat the same process till all the batter is used
4. After frying all the fritters, put a few curry leaves in the hot oil and remove them immediately. Put the fried leaves on the top of fritters for garnishing
5. The super-healthy and super-yummy ragi fritters are ready to be served. Serve with sauce or green chutney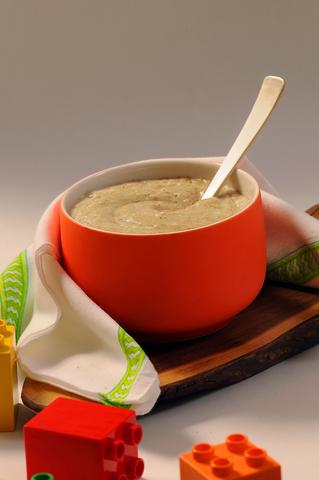 Ragi Malt
Ingredients: 
1. 2 Tbsp Sprouted ragi powder
2. One tbsp Slurrp Farm Jaggery powder
3. ½ Cup of water
4. One cup of boiled milk
Method:
1. Take sprouted ragi powder and add water to it. Mix well with a hand grinder so that no lumps are formed
2. Take a pan and cook the ragi powder mixture for 5 minutes on a medium flame. Stir continuously
3. Once the ragi malt is completely cooked, add milk along with jaggery powder to the cooked ragi malt. Mix well. Boil it for 5 minutes
4. Turn off the flame and let it cool down. The malt drink becomes thicker after cooling down, so switch off the flame according to the consistency you desire
Mini Ragi Pizza
Ingredients:
1. 2 Cups ragi flour
2. ½ Cup warm water
3. One tbsp oil
4. Salt to taste
5. ½ Cup tomato sauce
6. One cup grated cheese
7. ¾ Cup finely chopped veggies (Capsicum, tomatoes, onion, boiled sweet corn, etc)
 Method:
1. Take a bowl and add ragi flour, oil, and salt to it. Start kneading the mixture by adding a lit bit of warm water. Knead until the mixture turns into a soft dough
2. Now, make small dough balls and gently start to flatten it into a thick round mini pizza base. Make 10 such balls and flatten them. Prick them mini pizza bases with a fork
3. Heat a flat pan on low flame. Cook the ragi base from both sides until it changes its color and becomes a little crisp
4. Now, put the mini ragi pizza base on a plate. On the top surface, spread tomato sauce. Next, add grated cheese followed by chopped veggies. Add more grated cheese on the top
5. Lastly, add them in a flat pan. Cover the pan with a lid. Cook until the cheese melts and the veggies are semi-cooked
6. The yummy cheesy mini ragi pizzas are ready to be served to the little ones.
Have you tried making vegetable pizza dosa using our beetroot/spinach dosa mix? No? Click now!
Tell us if you have any more ragi-based healthy and yummy recipes that can be made under 15 minutes. Send us at mail@slurrpfarm.com
Image source: 02