Diwali is all about decorating our spaces with diyas (tea lights), rangolis, garlands, gorging on traditional mithais (sweets), and enjoying our time with the ones we love the most. 
Are you looking for beautiful rangoli inspirations? Easy-to-make designs using material already available at home? Or perhaps can be easily arranged? Well, then your search ends right here!
Let's encourage our little art misses and masters to create their version of beautiful rangolis, of course with a little help from their folks.
1. Floral Rangoli
Flowers are considered to be auspicious. No matter what occasion it is but they add colors, fragrance, and beauty.
Making a floral rangoli can turn into a fun activity by going flower hunting in the garden with your kids, or buy a bag-full of petals (rose, marigold, chrysanthemums, jasmine…) from the nearby florist that could be turned into a beautiful rangoli. You can even beautify these flower rangolis with diyas and rangoli colors. It's one of the best types of rangoli designs and is very easy and simple to recreate.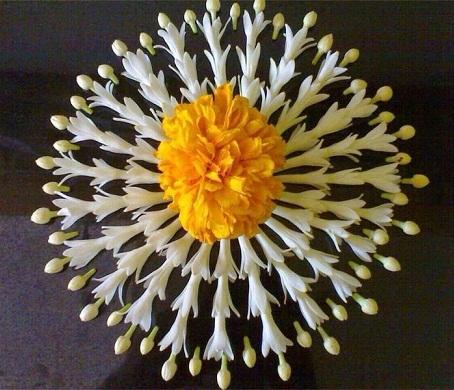 2. Acrylic Paint Rangoli
Create traditional or modern pattern on the floor with acrylic paints. Children are sure going to love painting their very own floor canvas.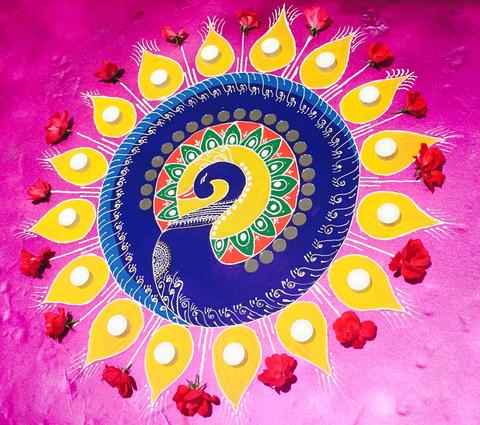 3. Dry Color Rangoli
Dry rangoli colors are one of the traditional ways of making rangolis. Enjoy your time making fun, simple or intricate designs with those little munchkins who are willing to experiment a little!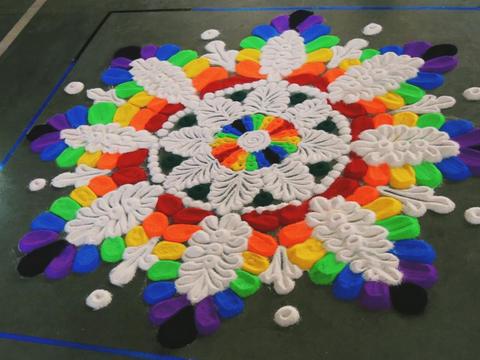 4. Kundan Rangoli
Looking for a mess-free rangoli? What's better than using beads and kundans (shiny embellishments)? These rangolis are simple as they can be made by creating a unique pattern on the floor and sticking accessories such as beads with the help of a pasting gum. Just be sure to only involve kids of an older-age group for this activity.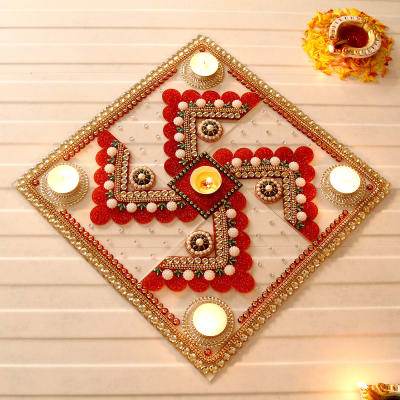 5. Pulses and Rice Rangoli
Rangoli of grains and pulses?! Yes, you heard us right. Sustainable rangoli! Ditch all those store-bought colors, and instead dye your rice in turmeric powered-water or soak overnight in a bowl of water with a dash of vermillion of making rangolis. This is also one of those nicest ways to teach colors to the 3-year olds.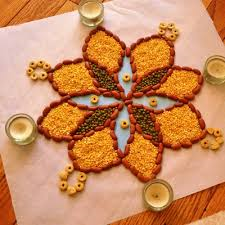 So, mommies choose the perfect one to make with your kids and celebrate Diwali in style. Post your rangoli picture on Instagram and tag/hashtag us @SlurrpFarm #SlurrpFarm