Dear mum,
Who is always looking for healthy recipes she can make in a flash… packed with nutrition, easy-to-make and ensuring she doesn't slave away in the kitchen for hours on end… 
We can feel you! 
For your convenience we have created Slurrp Farm e-recipe book which makes use of healthy ingredients (traditional supergrains), such as finger millet (ragi) which contains more calcium than any other cereal (even more than milk!) 
Are you looking for quick recipes you can whip up in a jiffy or tasty ideas that every age will love? Are you looking for ideas for when you want to do some baking with kids? Well! It's super easy. So easy, you could just hand it to your husband!
Pack easy school tiffin snack, or satisfy those tiny-hungry tummies with our Fluffy Spinach Idlis. Serve Bright Red Beetroot Cutlets as an easy starter or win their hearts with the exotic Spanish treats via 'Banana-Chocochip' Churros. From maida-free waffles to refreshing Ragi-Cookie Milkshakes, your cheeky li'l ones are sure to say 'it's yum, mum!'. 
Our first recipe book has 16 tried and tested ragi recipes for your children and your family which are made using Slurrp Farm dosa, pancake mixes, our cookies which are made with natural ingredients. All our products are high in nutrition from wholegrain flours, Supergrains like Ragi, Jowar, and Foxtail Millet, good fats like real butter, real fruits and vegetables. There's no added preservatives, no transfats, and no artificial colours or flavours. Just 100% honest yumminess!
So, what are you trying out today? Whatever you choose, let us know your favorites on our Instagram/Facebook page or leave a comment here!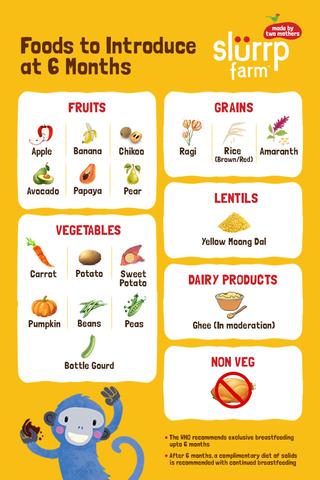 We have also been cooking some great weaning and baby food recipes for your infant/toddlers. Click here if you'd like to check out our weekly baby food charts for your 6 months/ 7 months and 8 month-old
Our second recipe book is on it's way out. Share your healthy and fun food creations + get featured at the same time! Want to? Write to us at

mail@slurrpfarm.com