This Children's Day, treat your child to a hearty-wholesome dessert-meal…
Brownies and halwa – two perfect and easy snack-y desserts for those little or not-so-little tummies. Homemade, free of preservatives and no artificial coloring, prepared using the goodness of Indian 'supergrains' (aka Ragi)!
Are you ready to make this Children's Day- a special-special one? Yes? Take a look at these two ragi recipes and tell us what's cooking in your kitchen today? 

1. Chocolate Finger Millet Brownies
Ingredients:
1. One Pack of Slurrp Farm Chocolate Pancake
2. 2 Tbsp natural cocoa powder
3. One Tsp baking powder
4. ¾ Cup milk
5. ⅓ Cup yoghurt
6. ⅓ Cup olive oil
7. ¼ Cup brown sugar (optional)
8. ¼ Tsp of salt
Method:
1. In a bowl, empty 1 Packet of Slurrp Farm Chocolate Pancake. Add natural cocoa powder and baking powder to it. Mix well
2. In another bowl, take milk and curd. Add olive oil and blend it together. Add brown sugar to the mixture to improve the sweetness (optional)
3. Pour the wet ingredients into the dry mix of chocolate pancakes and shift the batter into a baking tray. Tap the tray 3-4 times in order to remove the trapped air bubbles
4. Bake at 190 degrees for 40 minutes.
5. Insert a toothpick in the center to check if it comes out clean. If it is sticky, bake for another 2-3 minutes and repeat the toothpick process
6. Allow it to cool down and cut it in small rectangular shapes 
7. The healthy yet yummy cake is ready to be served
Check out- How To Make A Cake In A Pressure Cooker – 3 Easy Tips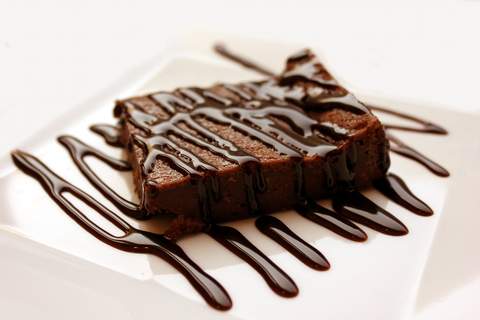 2. Carrot Ragi Halwa
Ingredients:
1. One cup ragi flour
2. 1 ½ Cups milk
3. One cup of water
4. ½ Cup Slurrp Farm Jaggery Powder (adjust to taste)
5. 1 Carrot (grated)
6. 4 Tbsp ghee
7. 10 Cashew nuts (crushed)
Method:
1. Wash and peel the carrot then shred the carrot. 
2. Heat 3 tbsp ghee in a pan and fry cashew nuts until golden brown. Set them aside
3. Now, add the ragi flour to the hot ghee and roast well on a low flame. Stir continuously for about 3 to 4 minutes. Ensure that no lumps are formed in the flour and that the flour is greased well with ghee
4. Switch off the stove and add milk and water to the flour. Stir continuously to make the mixture lump-free and smooth. Add the shredded carrot and let t cook on a low heat until all the water is absorbed
5. By now, the flour turns sticky. Add another tbsp of ghee to it and mix well. Cook until the mixture leaves the sides of the pan
6. Keep the flame low and add jaggery to the mixture. Stir well until the jaggery is well blended with the ragi halwa. Let it cook until the ragi halwa leaves the sides of the pan
7. Cover the pan with a lid and switch off the flame. Allow the halwa to remain in the pan for another 5 to 6 minutes so that it cooks well
8. The ragi halwa is ready. Garnish it with cashew nuts and another tbsp of ghee if desired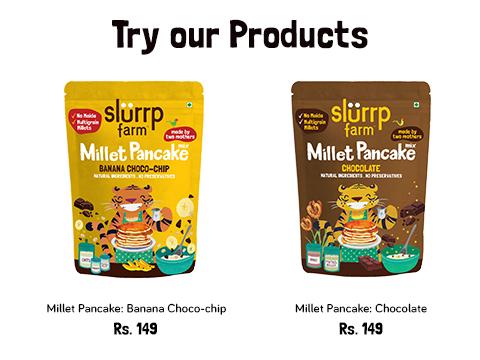 If you try these recipes and find it successful, please post your recipe pictures on Instagram and tag/hashtag us @SlurrpFarm #SlurrpFarm