Dear Mumma,
As your little one achieves yet another milestone, the same tiny who is now 6-months old, the same body you've come to know so well right from the onset- when he/she was inside your womb, we know you're feeling a combination of excitement, worry, unpreparedness, and anticipation. We know what you feel. We also know that feeding is a daunting task. So, are you experimenting enough with food? Are you looking for healthy, yummy options that 'ought to be' packed with nutrients?
We are here to help you!
Did you know that Ragi (and ragi powder) contains more calcium than any other cereal?
Yes! Indeed and even more than milk! Besides, Ragi powder can help strengthen those baby bones? It's also high in fiber and can keep your baby's tummy full for a long- a long time. Isn't that great?
About 5 months ago, during Onam, we prepared a special delicacy using sprouted ragi cereal/powder and a lot of mothers actually appreciated it because they could serve it as porridge to their babies.
We thought of doing a quick recap of that recipe made from ragi powder which is a mix of different ingredients, each having its own health benefits (look at the image below if you don't believe us). Adding these to your child's meal plan will ensure they get all their vitamins & nutrients in these bowls.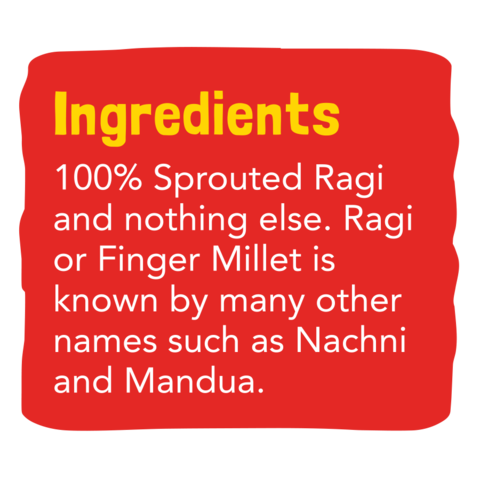 1. Ragi Kheer made using Sprouted Ragi Cereal
Ingredients:
1.  ½ Spoon Slurrp Farm Nut Powder (it has the goodness of almond, cashew, turmeric, saffron, pistachios, turmeric)
2. ½ Cup of Jaggery
3. ¼ Cup of Sprouted Ragi Cereal
4. 1 Tsp of Ghee
5. 1 Cup of milk
6. 1 Cup water
Method:
1. Take less than ½ cup jaggery (a healthy alternative to sugar)
2. Melt it in a heated kadhai (3 – 4 mins on a low flame)
3. Take ¼ cup Sprouted Ragi Cereal/powder (ragi is healthy and has 10x more calcium than wheat or rice)
4. Heat 1tsp of ghee in a kadhai
5. Roast the ragi flour for 4 – 5 mins
6. Pour in 1 cup of water, little at a time. Make sure to mash the lumps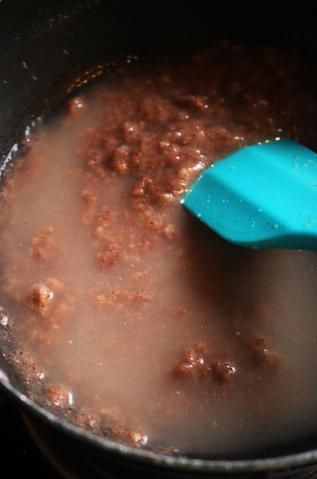 7. Pour in 1 cup of milk a little at a time
8. Add the melted jaggery, mix, and cook till it starts bubbling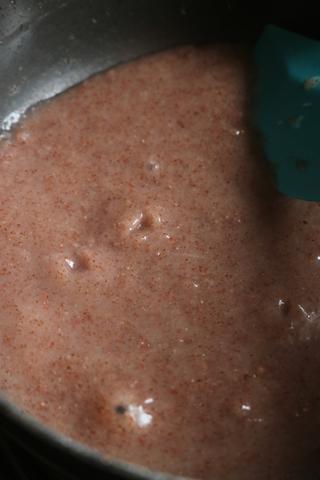 9. Slice the soaked almonds and pistachios and add them to the kheer
10. Mix the kheer with Slurrp Farm nut powder (before serving to your little hungry tummy)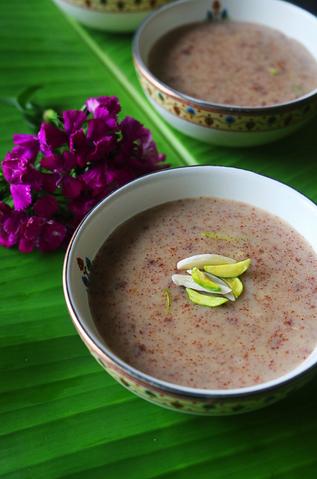 If you try this recipe and find it successful, please post your recipe pictures on Instagram and tag/hashtag us
@SlurrpFarm #SlurrpFarm