by Swati Mehra
Parents know how important it is to feed their kids healthy food, how in turn it builds their immune system, but they're not quite (or ever) sure how to go about executing a plan. It's no surprise that most of us need to understand what it means to eat healthy. From the shelves claiming to sell healthy offerings to all the latest food fad, it can be awfully confusing. The good news is that none of us need to be an expert in nutrition to be able to raise healthy kids and families. Following some basic guidelines can motivate and encourage our kids to eat right.
Every child is different. Their needs, requirements, and tastes vary. What doesn't change is the essentials of healthy food, that help in boosting immunity, memory and brain development. It's never easy, but moms always have to go through some trial and error to come up with most creative and workable ideas.
Here's a guide for your kids to eat healthy:
1. Make it interesting
Boring food can be made exciting, e.g. who would think khichri can make it to fine dining menu cards or haldi doodh (turmeric latte) had the potential to drive Americans literally crazy wanting more of that drink? I mean  Pancakes made of millets, parathas stuffed with eggs, greens or paneer; whole wheat pasta; sandwiches loaded with veggies and chicken/egg, etc are ways in to amp up the 'interest' quotient. It's all about tweaking and twisting the regular recipe to ensure kids eat healthy yet tasty food. 
2. Dip it
If your kids won't eat vegetables, experiment with condiments and dips. Try serving them thinly cut carrots and cucumbers with some healthy and tasty yogurt-based dip. You can also experiment with homemade jams using seasonal fruits, hummus using chickpeas and salsa using tomatoes or seasonal fruits like mangoes.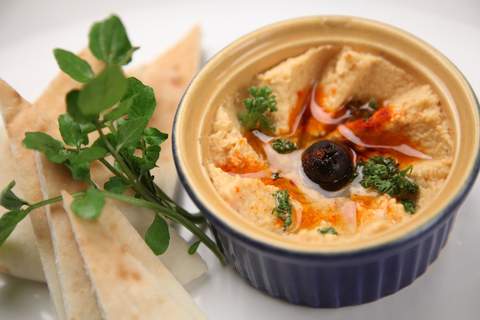 3. Healthy bakes
No child has ever said no to dessert. They can have it for breakfast, snacks and even meals if you let them to… and why not? Try your hand at baking delicious fruit-based cakes and muffins which would make for a yummy treat for the kid. You can easily use ragi instead of maida and jaggery instead of refined sugar for a healthy and guilt-free indulgence.
4. Get grinding to your rescue
One of the quick fixes of camouflaging fruits and veggies into the kids' main meals is to puree it. Adding beetroot or spinach paste to the dough can make colorful parathas. Pureed veggies in the form of soup also make for highly nutritious meal options. It's also fairly easy to make the kids relish fruits by blending it with yogurt as smoothies or topping them up on cereals.
5. No fail dairy
Dairy items are forever hit in most households. Items like milk, paneer, cheese butter can be included in one's diet in various forms. They can be added as a cooking ingredient or used as breakfast or snack options. It serves as the "complete food" because it is rich in a range of nutrients beneficial for kids of all age groups. In case your child is intolerant towards dairy items, feel free to use plenty of alternatives available in the market in the form of almond milk, soy milk, coconut milk, etc.
While you do your best, trying various tricks and hacks to ensure that fussy children eat healthy, it's important to talk to the kids regularly about the many benefits of healthy eating habits. One needs to be on top of what's going inside the food our family is consuming. It's a great idea to at times involve the kids in cooking along with meal planning, purchasing groceries, and even planting veggies. These surely work well in the long run!