By Vaishali Sudan Sharma
Most kids like to color animals. We know it and our own animals have been waiting to be painted in red, blue, yellow and a whole lot of other exciting colors. That's why on our website we have a big, fat collection of printable animal pictures. These sheets are a combination of farm animal coloring pages and cute baby animal coloring pages. Besides, they are suitable for toddlers, preschoolers, and kindergarten kids. 
So, make this summer a bit more special and bring home the magic of wildlife or farm life! Doesn't matter if you can't visit the zoological park or feed the pond fishes in your local park. What your little ones can actually do is spend time constructively, enjoying, appreciating, and coloring our drawings. One of the most important and potent ways of children actually taking a keen interest in these farm animals coloring pages would be if they actually color them, since, during their recreational phase, they are at their imaginative best.
You can easily download or print these cute animal coloring pages by saving them and later taking a print of the same. 
Our farm animal coloring pages range from an upside-down monkey to the one wearing a superman cape, and then the one sitting on a baby chair eating his bowl full of healthy cereals…Pink croc sitting on a banana chunk, and both croc and our well-behaved cheeky monkey playing basketball together! We have captured the fun moments and given their world a funny spin.
Our collection is evolving, so tell us which of these cute animal coloring sheets your little one enjoyed the most and we promise to bring those to you in no time.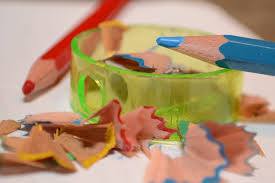 What are we waiting for? Let's get our colors out and start.
While the Croc and the Rino are catching up for the day and eating a carrot, the naughty monkey is hanging upside down and having fun.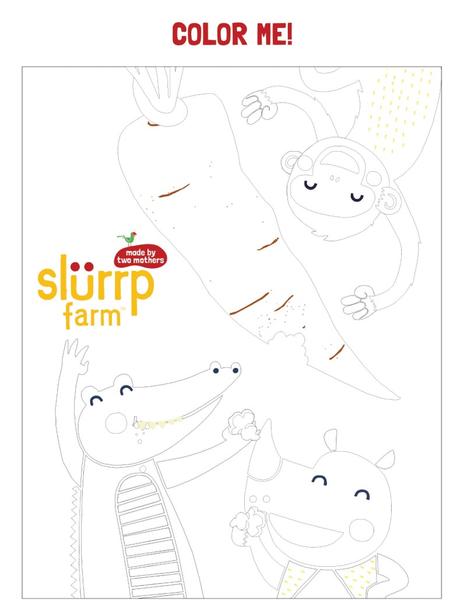 That's how you are supposed to eat. Sit on a chair, put on a bib, and enjoy a bowl of cereal like the little monkey.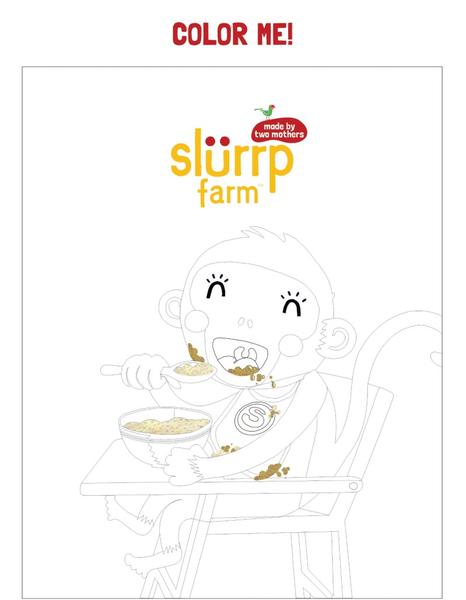 Only if you eat healthy and fresh your little one will become as strong as the little monkey who is lifting the elephant.