When a recipe has chocolate, date, and cake in it, it should instantly win your hearts. I think it's the single most repeated recipe idea made in every kitchen. Don't you agree with me? Well, this one has dates in it. It's simply amazing, soft, tender and moist. What you should know here, is that the combination of chocolate and dates is a complete synergy. So much more than the sum of its parts.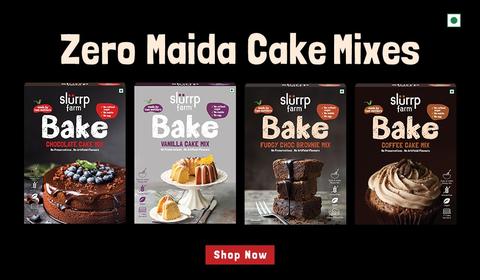 Looking for more eggless cake recipes?
What makes this chocolate date and walnut cake unique is that it is a "mix-in-the-pan" type of eggless cake. Which means you can just mix all the ingredients together, right in the cake pan. There are a couple of things about this recipe that are worth mentioning. First, it does not contain eggs. Second, this cake uses natural sweeteners. And third, it has a moist texture and how you can store the cake in the refrigerator and it doesn't become too firm.
Dates naturally have high sugar content and hence are used as sweeteners in many of the recipes. Not just that… they are a great source of energy and iron and have many antioxidant benefits.  The eggless cake is generally made with mild sweetness and hence can be consumed as an evening snack like a tea cake or as a dessert with a scoop of vanilla ice cream on top. It's best served warm so that the ice cream melts slightly and your sweet tooth prayers are answered and dessert dreams come true.
Joy of baking cakes:
The act of baking is a form of my self-expression. I create what I want to create, however little or magnificent that baked good may be. There is a joy of baking which makes me happy and baked goods make everyone happy. Spreading joy is immensely powerful. The thought of using some basic ingredients will just taste delightful when placed altogether. Although the base of cooking remains the same but what you add to it will make the things special. Finally, these simple ingredients will reshape into enticing and appetizing bites, which you won't be able to get enough of.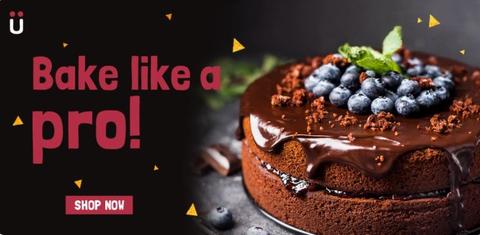 So what does baking mean to you?
We are sure that you will have great fun while baking, whether you do it by yourself, with your kids or with your friend. It's a pleasure to see your hard work turn into an effortlessly tasty outcome. You need be a bit careful at every step. And that's the joy of it!  
Joy of baking – Chocolate Date and Walnut Cake
Ingredients:
1. 1 1/2 cup Slurrp Farm Chocolate Cake Mix (Sachet 1)
2. 3/4 cup unrefined sugar(Sachet 2)
3. 4 tbsp flavourless cold pressed oil
4. 3/4 cup milk
5. Dates and walnuts as per preference
Method:
1. Add the chocolate cake mix.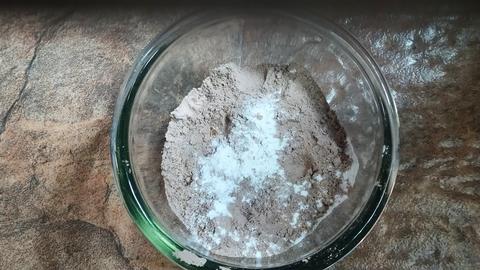 2. Add the unrefined sugar and mix well.
3. Add the milk.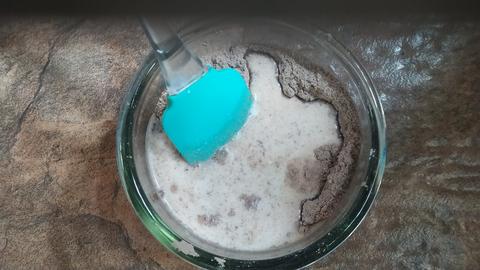 4. Add the oil.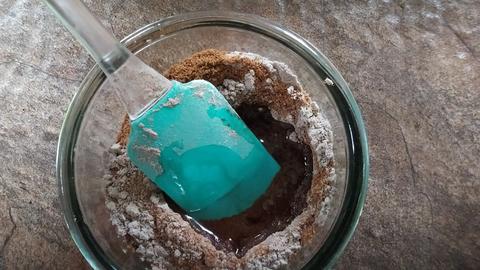 5. Mix well to incorporate all ingredients uniformly.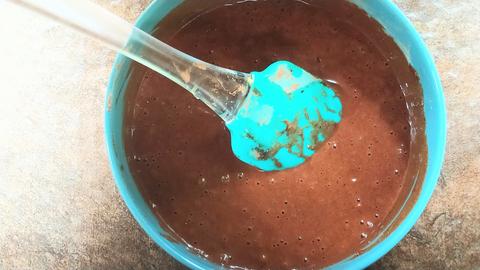 6. Pour into greased baking pan and add dates and walnuts.
7. Bake at 165 degrees C for 30 mins.
8. Top with chopped dates and walnuts.