By Ayesha Nallaseth
Don't let a day go by to show your loved ones how much you care for them. Beyond the heartfelt love notes and sentimental gifts, try your hands at one of the best Valentine's day ideas, we mean recipe here. If you want to get a little crafty in the kitchen, strawberry cupcakes may be the centrepiece on your dessert table. The fruity dessert with the bursting-with-berries sweets are too pretty to pass up!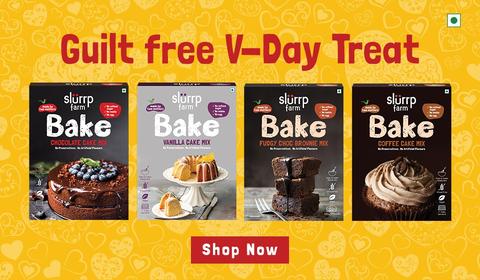 There are really two main steps to make this Valentine's Day recipe really special. You start by whisking together your dry ingredients, then add the wet and mix until smooth. See? Easy. All the fresh pinky goodness you ever desire in a homemade strawberry cupcake.
If you want to make strawberry cupcakes for Valentine's day desserts, you can certainly find a box of strawberry cake mix at the store or buy them fresh and go with that. But the flavour of the boxed mix isn't going to bring forth the delicious flavor of fresh strawberries.
So how do you use fresh and organic strawberries to make cupcakes?
I will be utilizing the strawberries from Fresh India Organics. I can finally whip up all those healthy recipes bookmarked (from many years) using healthy and organic ingredients. It's super easy to get all the fresh stock of fruits and veggies with the necessary precautions. Organic foods have higher levels of antioxidants, nutrients, vitamins, enzymes, micronutrients and minerals than their conventionally-grown counterparts – and Fresh India Organics makes them readily accessible and available to a Mumbaikar like me. Besides, I love that the pretty shade of pink comes from fresh strawberries, not food coloring. They are moist and tender and filled with real ingredients.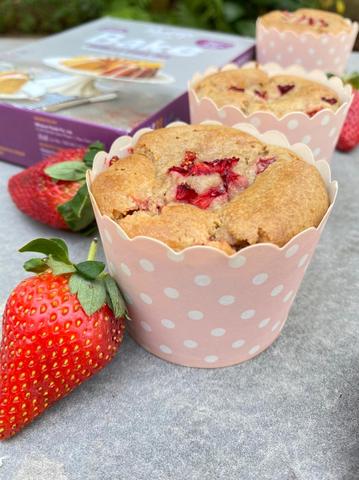 I recommend you cherrypick organic strawberries for this recipe as their conventional counterparts are one of the most chemically-infected fruits, and we don't want our guts to be exposed to chemicals. Being extremely prone to attacks by insects and worms, they are therefore loaded with chemicals to protect them. Organic strawberries don't face this kind of treatment. 
Valentine's Day Recipe – Easy Strawberry cupcake
Ingredients:
1. One box Slurrp Farm Vanilla Cake Mix
2. 100 ml Warm water
3. 30 gms Butter
4. 60 gms Yogurt
5. 1/3rd cup Fresh India Organics diced strawberries
Watch the video:
Method:
1. Preheat the oven to 180 degrees celsius.
2. Wisk the warm water, yogurt and butter together.
3. Then add the raw unrefined sugar and vanilla cake mix (this will be part of the Slurrp Farm Vanilla Mix box) to the above liquids.
4. Whisk the batter well ensuring no lumps.
5. Then add the diced strawberries and mix well.
6. Pour the batter equally in cupcake liners.
7. Bake for 30-35  minutes. Allow the cake to completely cool.
8. Serve the cake at room temperature.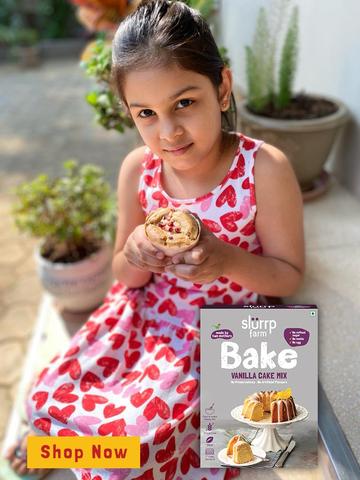 When this batch of aromatic, fresh Valentine's day cupcakes come out of the oven, be prepared for a sweet strawberry smell that will fill up your kitchen and attract family from other rooms. Make sure you get the cupcakes onto a cooling rack so they can be filled and topped with frosting.
Quick tips to make Valentine's Day recipe:
1. Don't over-mix your cupcake batter. The more you whip, the less fluffy your cake mix cupcakes will be.
2. Ensure that all the ingredients are at room temperature.
3. Let cupcakes cool down completely before frosting.
Other Valentine's day ideas:
1. Cookie bites – Add cookies of your choice in the same cake mix batter.
2. Ice cream Cupcakes – Along with fresh strawberry add a scoop of ice- cream.
3. Almond joy – Add a few pieces of nuts to the cupcake.
My personal favorite:  
Chocolate covered strawberry – Double the fun and have cake and chocolate-covered strawberries at the same time.