By Ayesha Nallaseth
Tiramisu literally means "Pick Me Up" an Italian layered dessert with biscuit fingers, coffee, mascarpone, and chocolate. This healthy snack for kids is made with a gluten-free sugar-free cookie. 
The secret to this Tiramisu Chia Seed Pudding is allowing it to sit in the fridge overnight. During those wee hours, something beautiful occurs. The flavors meld together and intensify, and together with the perfect recipe for a healthy Tiramisu. Sweetened naturally with banana and nut powder, this snack recipe for kids is free of refined sugar and great to keep your little one go yum! The combination of protein and chia seeds is very good nutritionally, as both are good sources of protein as well as vitamins and minerals to keep your loved ones healthy.
This best quarantine snack recipe for kids is literally a healthy Tiramisu. Fiber, protein, a bit of carb, a bit of fat, and a good amount of cocoa powder which provides the caffeine. So basically dessert for snacks: aka HEAVEN.
Sounds fancy? Worry, not! Our recipe is exotic but made using kitchen ingredients which are easily available. It's a lot easier than you might think to make tiramisu. Just follow my step by step instructions and you'll be making tiramisu better than your favorite local restaurant!
The Chia Seed Tiramisu consists of 2 recipes the gluten-free sugar-free cookie and the chia seed mix.
Healthy Chia Seed Tiramisu
Chewy Soft Cookie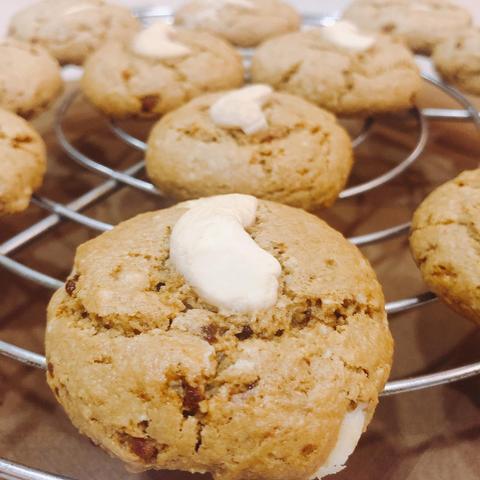 Ingredients:
Portions: 12 nos
1. 1 Cup Slurrp Farm Organic Oat Powder
2. ½ Cup Slurrp Farm Nut Powder
3. 1/4th Cup Slurrp Farm Jaggery Powder
4. 1 Egg
5. 1 Tsp baking powder
6. ½ Tsp baking soda
7. ½ Tsp vanilla essence
8. 1 Tbsp coconut oil
9. 1 Pinch of salt
Method:
1. Preheat the oven to 180 degrees Celsius.
2. Measure and place all the ingredients in a bowl except coconut oil.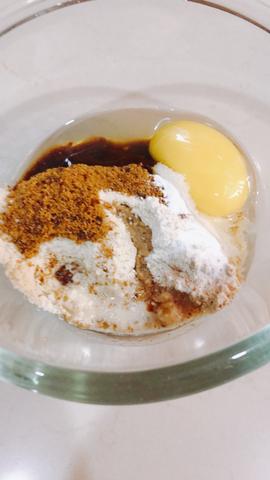 3. Mix all ingredients well and add the coconut oil in the end. It should be a soft dough.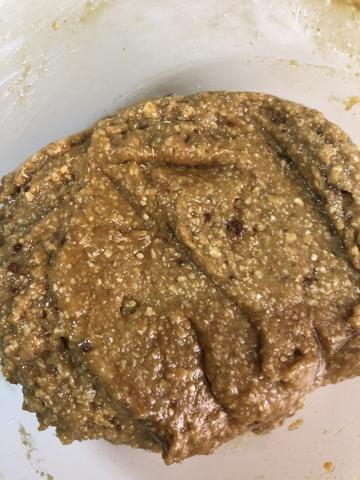 4. Form perfect rounds and place them on the baking tray and give it a light press. The mixture will be a little sticky so just rub a little coconut oil on your palm. You can also place your favorite dry fruit as a garnish.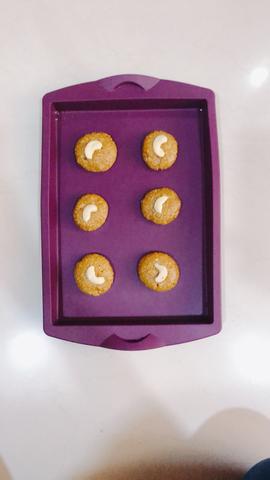 5. Bake at 180 degrees Celsius for 20 minutes. Cool and store in an airtight container.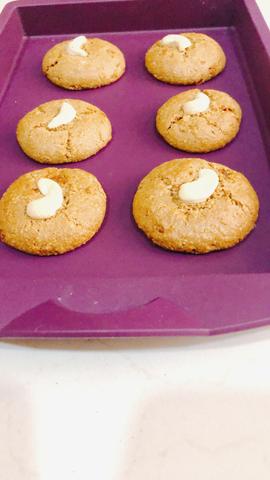 Tip: In case the cookies are soggy you can re-bake them in the oven at 180 degrees Celsius for 5 mins.
Chia Seed Tiramisu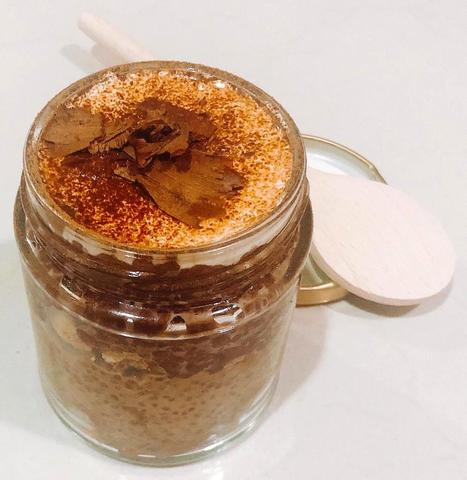 Ingredients
Portions: 1 jar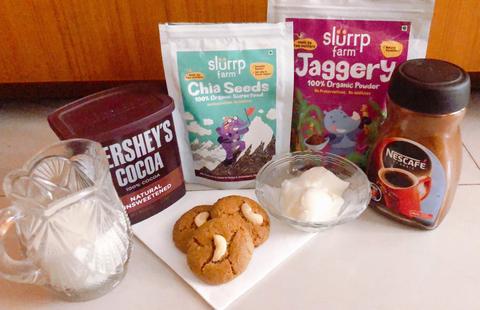 1. 2 Chewy soft cookies
2. 2 Tbsp Slurrp Farm Chia Seeds
3. 1 Tsp Slurrp Farm Jaggery
4. 100 ml Milk
5. 1 Tsp coffee powder
6. 1 Tsp cocoa powder
7. 2 Tbsp yogurt
Method:
1. Soak the Chia Seed in milk for 45 minutes.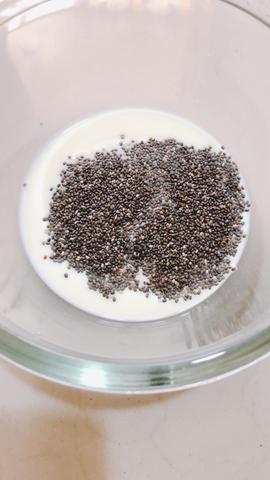 2. Divide the chia mix into two bowls.
3. Add coffee powder and jaggery in one bowl and mix well.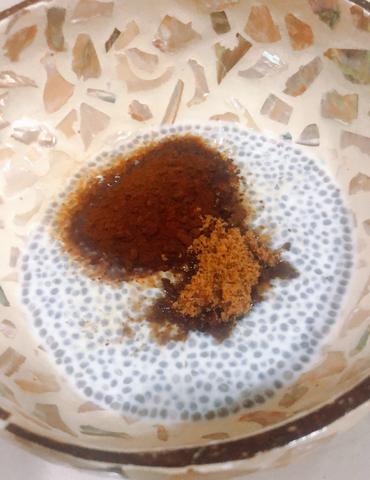 4. Add cocoa powder to the other bowl and mix well.
5. Take a jar or a bowl and crumble one cookie top it with the coffee chia seed mix. Then crumble the second cookie and top with the cocoa chia seed mix.
6. Then put a dollop of yogurt and sprinkle jaggery and serve chilled.
Tip: You can adjust the sweetness as per your taste.
Did you try this i

nstagrammable 

recipe? Show us how it comes out! Post the picture on Instagram and tag us @SlurrpFarm