By Dipandita Dutta
Cutlet, a delectable combination of mashed potatoes and green vegetables has a crisp appearance (and texture) from the outside, but super soft from the inside. Woah! What a lovely Indian potato snack. This stomach filling, mild spicy, and crispy Indian cutlet tastes irresistibly delicious when served with assortment of spicy, sweet and sour dips/chutneys like mint chutney and tamarind chutney.  
But are these cutlets healthy? What if I told you that my cutlets are 100 percent nutritious, because they are made with Slurrp Famr Sathu Maavu health mix for babies and little ones. I'm using the same as the base or the core of the ingredient.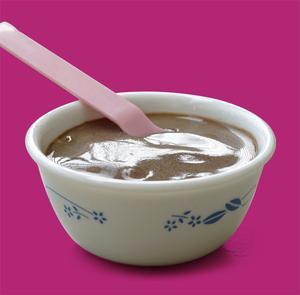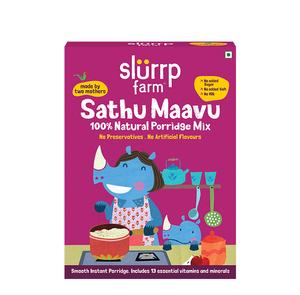 I almost always add a little more potatoes to this recipe to mask the addition of sathu maavu health mix powder. Potatoes makes it more tasty and my kids don't even know it has sathu powder in it. It is important to cook the cutlets in medium flame for a little longer period of time to ensure that it is thoroughly cooked.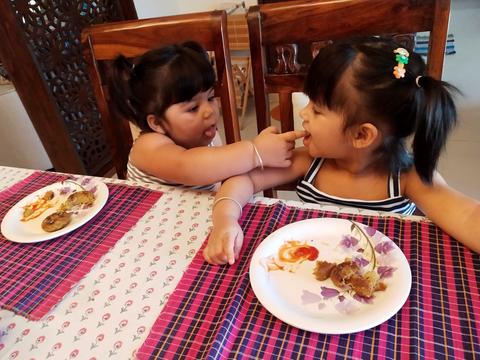 Slurrp Farm has recently launched the sathu mavu porridge mix and trust me with a whooping combination of 7 superfood flours – ragi, jowar, foxtail millet, moong dal, bengal gram, brown rice, and almond flour with a hint of cardamom powder. But the best part about Sathumaavu is that its uses go way beyond just baby food. This powder is so nutritious that everyone can benefit from its ingredients. 
Crispy and tasty cutlets
Ingredients:
1. ½ Cup of Slurrpfarm Sathu Maavu Porridge Mix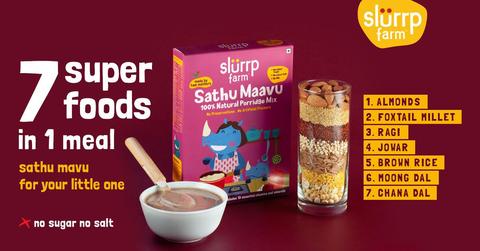 2. One large mashed boiled potato
3. 1/2 Cup of grated carrot
4. One medium size chopped onion
5. One tsp of grated ginger
6. 1/2 Tsp of black pepper powder
7. One tsp of salt
8. 2-3 Tbsp of ghee
Watch the video:
Method:
1. Heat 1 tsp ghee in a pan. Saute the chopped onion and grated carrot for 3 to 4 mins in low flame.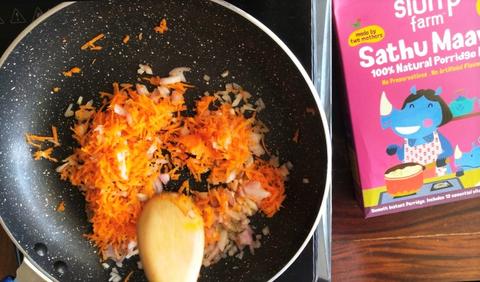 2. Transfer the sautéed carrot and onion in a large bowl. Add in the mashed potato, sathu powder, grated ginger, black pepper powder and salt. Mix together everything. Add little water until everything comes together.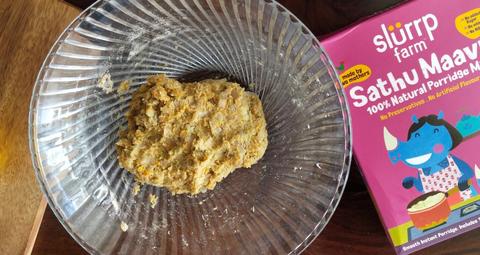 3. Make small roundels of the dough.
4. Shallow fry the cutlets in 2 tbsp of ghee until crisp on both sides. Serve with tomato chutney or ketchup.