By Monalisa Mehrotra
If you are looking for a filling appetizer recipe that is loaded with nutrients, then immunity-boosting Millet Soup is a must-try dish for you. Made with the enticing and nourishing combination of millet, carrot, onion, peas, and corn this soup recipe will be an apt dish for someone who is trying to lose a couple of pounds off the scale.
Pair this healthy recipe with toasted garlic bread (or any bread of your choice) and relish the enticing flavors of the duo.  A super-delicious immunity-boosting soup that you can make for your loved ones in the monsoon and winter seasons, this Continental recipe will be an instant hit in your household. So, take a look at the steps below, and let's get cooking.
Millets are many, round in shape, tiny in size, high in nutrition, capable of growing in harsh climatic conditions, satisfying, healthy for self, society, and the planet. They consume very less water, need no synthetic chemicals, and are extremely energy efficient. They are high in dietary fiber, low glycemic index, gluten-free, and help in sugar and cholesterol management. The immunity-boosting soup with millets added a lot of flavors (and nutrition) to the regular vegetable soup.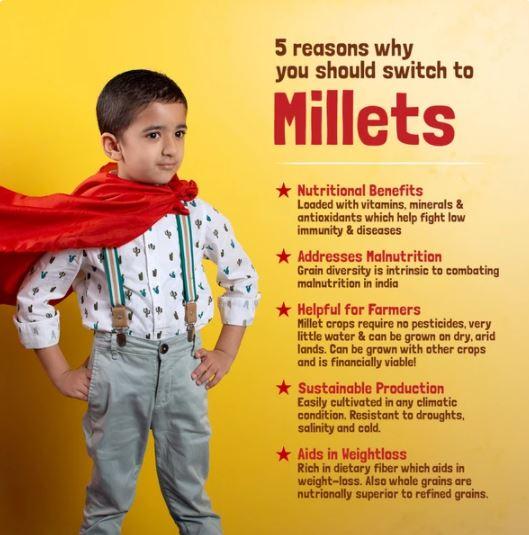 You can make this same soup with any millet you have on hand. If they are not quick-cooking, cook them before adding them to the soup.
Verdict – I LOVE millets! Now I am working on trying more creative ways of using it in my food so be prepared for lots of millet recipes coming your way. 
Millet Soup:
Serves: 2
Prep Time: 15 minutes
Cooking time: 10 minutes
Ingredients: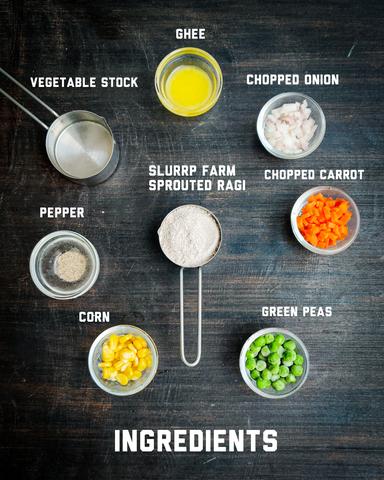 1. 2 Tbsp of Slurrp Farm Sprouted Ragi Powder 
2. 2 Teaspoons of ghee
3. 1 Tablespoon of chopped onion 
4. 1 Tablespoon of chopped carrot
5. 1 Tablespoon of peas
6. 1 Tablespoon of corn (you can use your choice of vegetables. Feel free to puree the vegetables if your child is not yet introduced to solids)
7. A pinch of pepper (Omit if you haven't introduced this to your child yet)
8. ½ Cup of vegetable/ chicken broth 
9. Water to adjust consistency
10. Salt to taste
Method:
1. Take the Slurrp Farm Ragi Powder in a bowl. Mix 3 tablespoon of water to the ragi powder and mix well making sure that there are no lumps. Keep aside.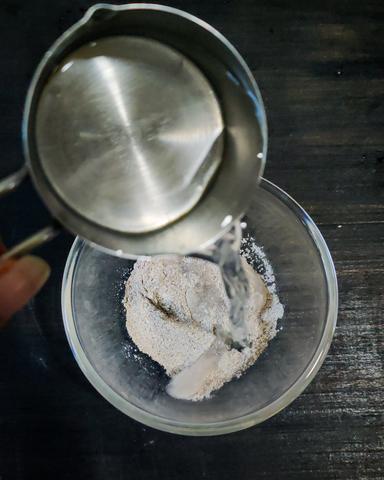 2. In a saucepan, add ghee. Once hot add onions and cook till transparent.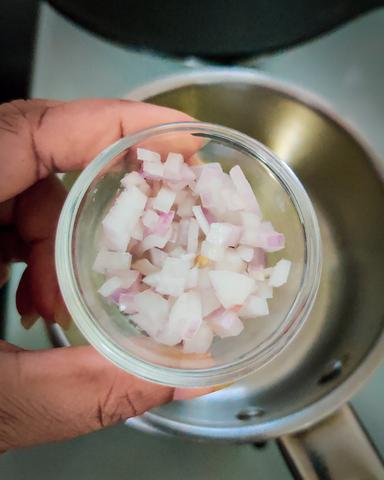 3. Add carrots to the pan and stir to coat with ghee.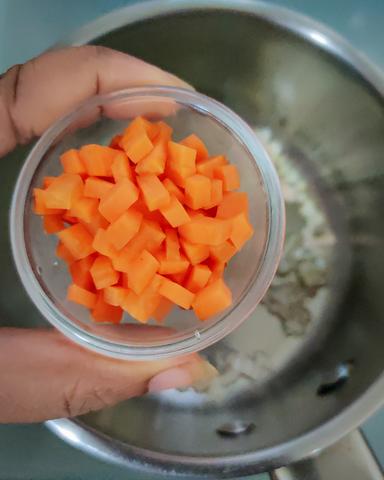 4. Then add green peas.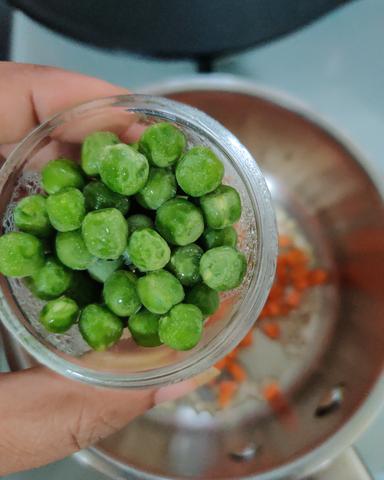 5. Add boiled corn.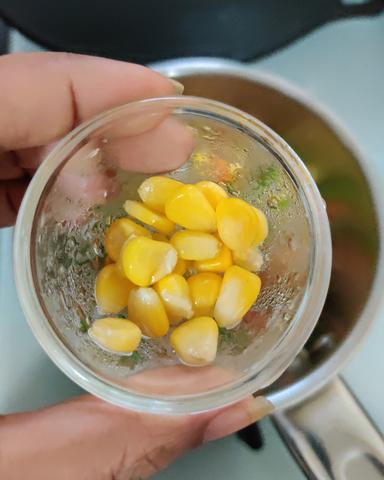 6. Add pepper.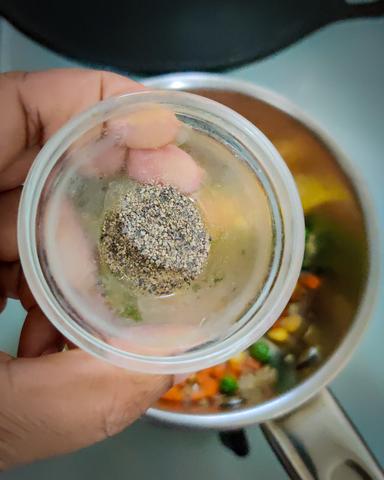 7. Now add the mixture to the pan on low flame.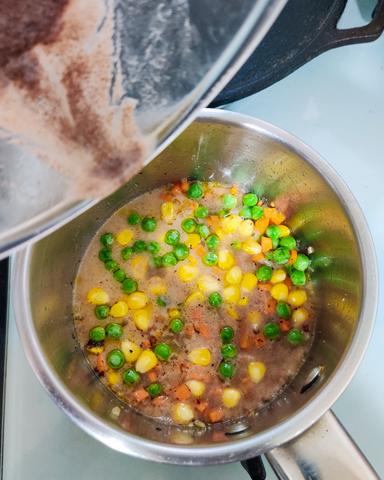 8. Add vegetable /chicken stock.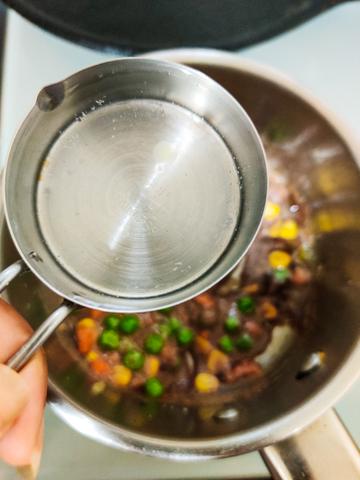 9. Let the mixture come to a boil.
10. Adjust consistency with water.
11. Add salt to taste.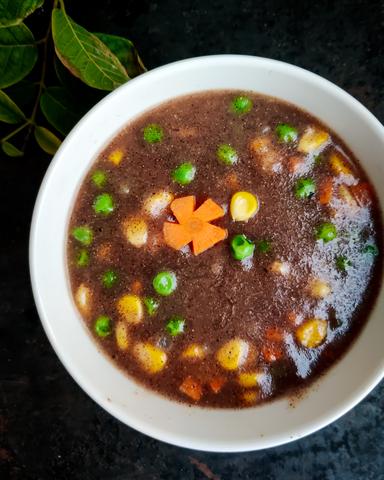 Enjoy this one-pot meal of millet soup with plenty of room for variation. Let us know how you like your soup to be on our Instagram @SlurrpFarm.