By Sharanya Munsi
The need to find exciting indoor activities was felt the greatest in 2020. Be it gardening, cooking, reading or painting, we all needed a recluse from extensive work from home hours and tiring household chores. To find an activity that also engages your kids was an added bonus. In this regard, baking fitted the bill perfectly more so because it ended up creating something sweet and delicious. Cake making naturally came across as the first step to entering the fascinating world of baking.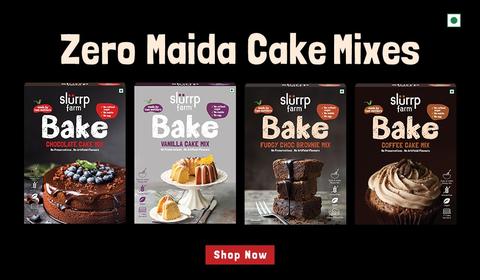 At the initial stage, you may surf through numerous cake making videos at home and asked your friends and peers about how to make cake at home, but here are a few quick pointers to go through before you start the cake making journey. 
Starting your cake baking journey:
1. Get the utensils/apparatus right

Much like any task you set out to do, it is always important to get the tools right. First step, decide the appliance where you will bake your cake. Second is to get the utensils such as a cake pan, whisker, spatula, paper liner and others. If you are just starting, it is best to start out with the absolute basic that is an oven and a cake tin. 
2. Sort the ingredients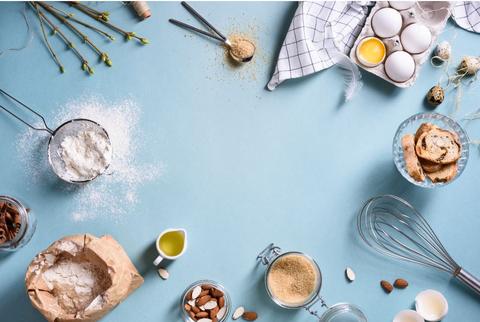 Before you set out to make your cake, it is always easier if you can line-up your ingredients. Ensure they are all at room temperature to get the best results. Having all your cake making ingredients at hand will also help cut down on prep time. 
3. Measurement them right
Getting the right measurements of the ingredients is the best way to ensure you have a successful cake in your hands. If you ever feel confused about the half cups and quarter cups, a good thumb rule is to maintain ratios instead of rigidly sticking to the measurements in the recipe. 
4. Master the technique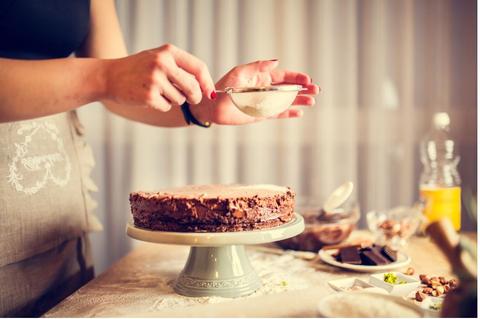 Caking making is a simple job but mastering a few basic techniques can go a long way in having a successful cake at hand. Some of the techniques to master are angle of whisking, testing the consistency of batter and finding the right temperature and cooking time. 
5. Be prepared for disappointments
When you set out on any journey for the first time, disappointments are bound to come your way. When cake making, it often comes in forms like burnt crust, hardened cake, uncooked base and others. Take note of every failure and try to improve on cooking time, batter consistency and others. The best way to master your cake journey is to moving ahead despite your shortcomings.
Remember that at the end of it, you can still end up with something edible no matter how hard or gooey it may feel, you have progressed. 
Once you have figured out the basics and got a good grasp of your measurements, baking time and temperature, you can aim high. Explore cake recipes by experimenting with flavors, toppings and other cake making recipes. At the end, remember to experiment and enjoy the whole process of cake making. 
Here's a simple eggless cake making recipe to get you started: 
Eggless seed and nuts tea cake
Ingredients:
1. 2 Cups of Slurrp Farm Vanilla Mix
2. 1.5 Cup Slurrp Farm Organic Jaggery Powder
3. 3 Tbsp Slurrp Farm 100% Organic Chia Seeds
4. One cup vegetable oil/ 250 gm melted butter
5. One tbsp baking powder
6. ½ Tbsp baking soda
7. One tsp vanilla essence 
8. One tbsp flax seeds
9. 2 Tbsp chopped almond 
10. 2 Tbsp chopped walnuts 
11. 2-5 Tbsp milk
Method:
1. In a small bowl, mix the Slurrp Farm Chia Seeds in 1 tbsp of water. Let it sit for 10-15 minutes to create a gooey mixture. 
2. In a large bowl sieve the cake mix, baking powder and baking soda. 
3. To mix the wet ingredients, add the vegetable oil, chia seed mix and vanilla essence together. 
4. Add the wet ingredients to the dry ingredients and whisk. 
5. If the batter feels too dry, slowly add one tbsp of milk at a time to get the desired consistency. 
6. Pre-heat the oven to 180 degree. 
7. Add the nuts and seeds to the batter. 
8. Grease the cake tin and lightly dust it with flour and pour the batter. 
9. Place the tin in the oven and cook for 25-30 mins. Once you have covered 20 mins, and insert a skewer to check how far it is cooked. If it comes clean, your cake is ready!