By Dipandita Dutta
You are going to love the simplicity of this blueberry muffins recipe. Super easy, simple, and the delicious blueberry flavor in muffins that won't taste dry. These easy blueberry muffins stay fresh for longer and are nice and moist, with a perfect crumb. Once you try these muffins, you will never want another blueberry muffins recipe again – they are so delicious and simple, they are instant family favorites.
Not just blueberry muffins but now you can also prepare cake that you can simply pour into a bowl, add the ingredients and pop into an oven and voila!
Our muffins recipe with a perfectly golden-brown top is easy to throw together for a fun breakfast idea. They are perfect to make a double batch on the weekend and have for quick breakfasts during the week.
We also call them the breakfast muffins at home because you will mostly see my little one with muffins in her small hands all the morning.
How to add blueberries to your muffins:
You need to freeze the blueberries so that they don't fall apart when you mix them. You can also buy frozen and opt to savor the delectable taste of frozen blueberries muffin batch if you like.
Make sure to fill each muffin cup full with batter as these muffins rise very little. When you pull these muffins from the oven their golden-brown crust is delightfully crisp while inside, they are moist and tender (almost bread-like) and bursting with blueberries. I think this is when they are at their best. But still, even though their crusts may soften once they are covered and stored, their moist texture and delicious flavor remain intact.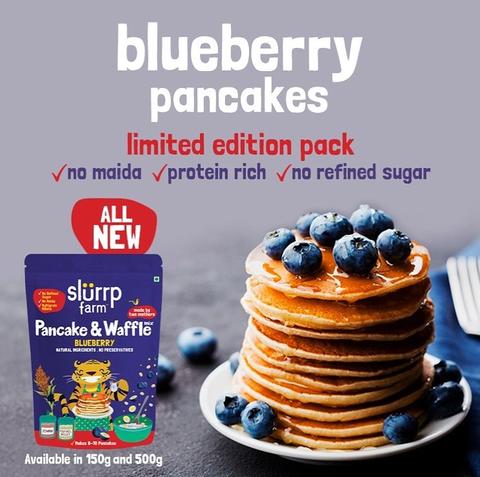 Nothing compares to the classic blueberry muffin and today I'm showing you exactly how to prepare them.
Easy Blueberry Muffins Recipe:
Ingredients: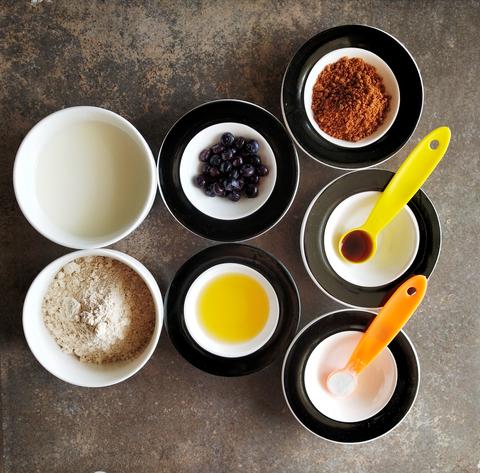 1. One cup of Slurrp Farm Blueberry Pancake Mix 
2. 1/2 Cup butter milk 
3. 25 Gm Melted butter 
4. 2 Tbsp of coconut sugar
5. 1/2 Tsp baking powder 
6. One tsp vanilla essence 
7. 1/4 Cup fresh blueberries 
Watch the video:
Method:
1. Mix together Slurrp Farm Blueberry Pancake Mix and baking powder and keep aside.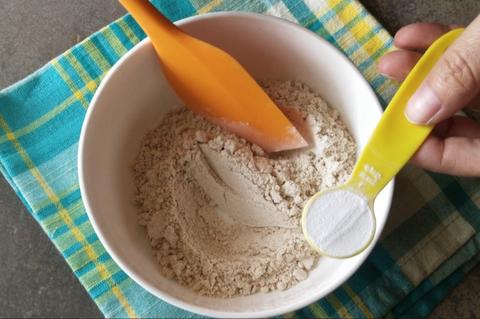 2. In a bowl, take butter milk, add coconut sugar and melted butter. Whisk everything until the sugar dissolves.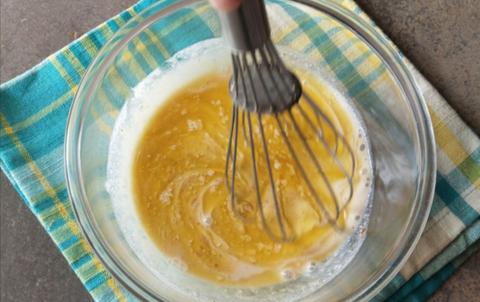 3. Add pancake mix to the butter milk mixture in two parts. Cut and fold to combine everything together.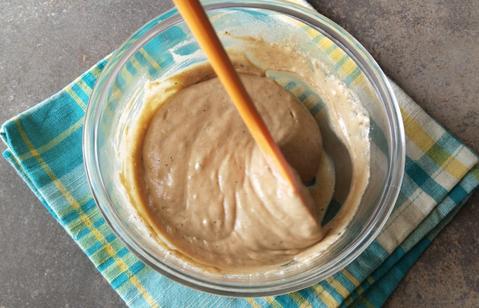 4. Add some fresh blueberries (coated with whole wheat flour) to the batter. The batter should be little dense. Top with more blueberries (optional).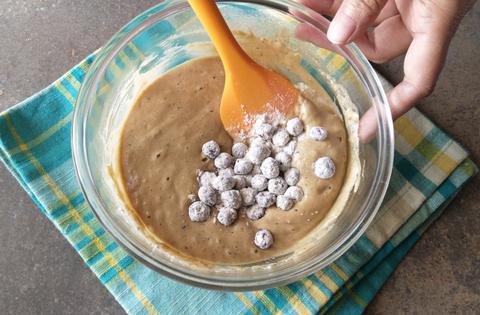 4. Divide the batter into muffin molds.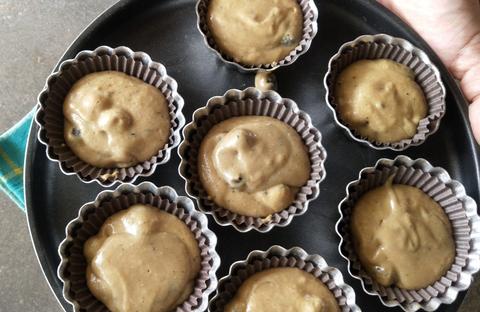 5. Bake in a preheated oven at 160 degree Celsius for 15 to 20 minutes.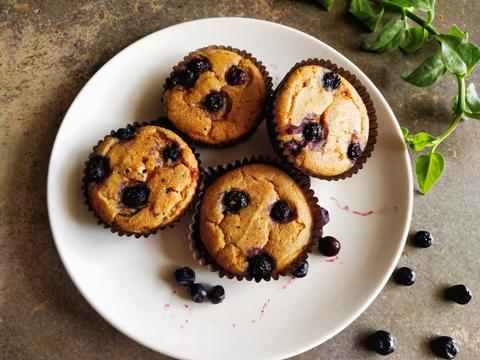 We know it's tempting. Right? Go and make your blueberry muffins and stud them with bursty berries.