By Dipanditta Dutta

"Can I use cake mix to make a fresh batch of muffins?" Yes! You can make muffin batter from cake mix in a matter of minutes! There are so many ways that you can use cake premix as a shortcut that it's almost unbelievable. My easy muffin recipe is a great example. Read on.
It's an easy-to-bake recipe to have in your back pocket, especially when you're low on ingredients. Who would've ever thought that you could get delicious, moist bakery style muffin batch from a cake mix? My next question is, "Can your baking recipes have no all-purpose flour aka maida or refined sugar? What if I say yes to that too? Here's a healthy cake mix with goodness of multi grains. Would you like to give this easy-to-make premix a try?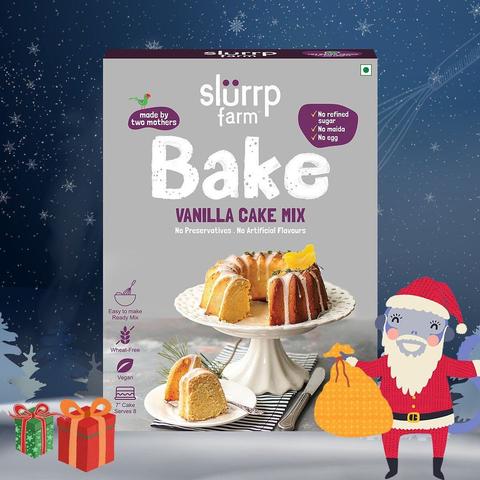 How to make muffin with cake mix?
If you're wondering how to make cake mix muffin, I'd say it's quite easy. It doesn't require much effort to convert cake mix to soft, moist muffins. They're made without baking soda or baking powder and all you need is one bowl and 7 minutes (or less) to mix it all together!
By the way, you'd be surprised to know that this golden recipe is a delight for total beginners. Nothing complicated over here! And if you have a little baker in-house, these blueberry muffins are a great way to bake-and-get-entertained in the kitchen!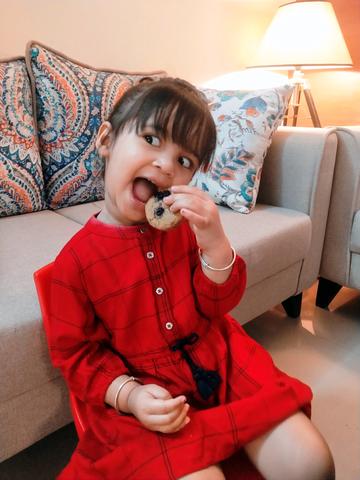 These blueberry muffins are a visual and aromatic treat almost every single time we bake them with big and tiny hands. Ingredients are quick and easy to throw together, but taste like you spent all day baking. Serve as a simply delicious breakfast, as the perfect partner for a cup of coffee or tea, or even as a dessert.
Easy Muffin Recipe:
Ingredients:
1. One packet of Slurrp Farm Classic Vanilla Cake Mix
2. 100 ml of buttermilk
3. 30 Ml melted butter 
4. One tsp blueberry essence 
5. 1/4 Cup fresh blueberries 
Feel free to mix it up with other berries! This recipe would work just as well with raspberries or blackberries. I would stay away from strawberries; they could leave your muffin a little too soggy.
Method:
1. Mix together dry ingredients – sachet 1 and sachet 2 of Slurrp Farm Classic Vanilla Mix. The cake mixes are usually kind of lumpy – you don't need to get all of the lumps out.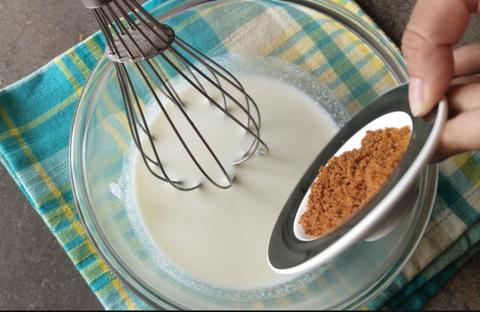 2. In a separate bowl, whisk together 100ml butter milk, 30ml melted butter and blueberry essence.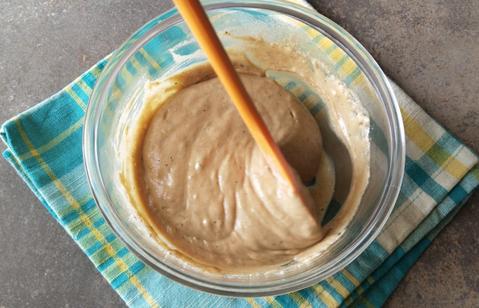 3. Add dry ingredients to the wet mixture. Add in the fresh blueberries (coated with whole wheat flour) and fold the batter into a smooth mixture.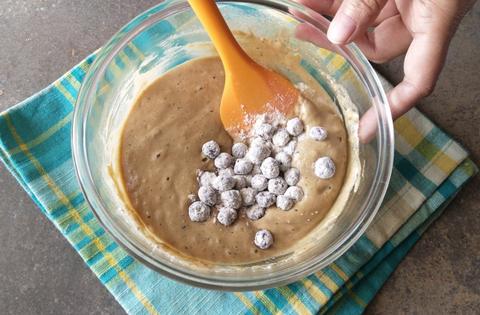 4. Pour the batter in muffin molds. Bake at 180C for 20 to 30 mins.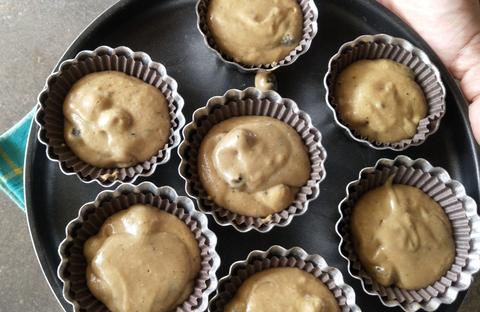 We know it's tempting. Right?
Let us know how it turned out for you! Leave a comment below or post a picture on Instagram and tag/hashtag us @SlurrpFarm #SlurrpFarm