By Ayushi Gupta
Summer heat is setting in and being cooped up in the house all day is exhausting. On top of that making breakfast for kids while doing a thousand other things is tedious. But as they say, "All happiness depends on a leisurely breakfast." Especially for kids, a healthy breakfast is fuel to their engines, a fresh set to goo gogo gaga to their words, and a cheery disposition all day long.
Looking for a breakfast recipe that's healthy and yummy?
Rest assured next time you pick up the spoon to feed you precious it would be filled with super-grains and yummy nutrients.
The millets and oats mix bowl would not only be easy on your little one's digestive system but would also satisfy their sweet tooth. They would be less likely to spit-up or vomit, and that means less mess for you to clean, and a few more minutes to sit back and relax. This super tasty and easy breakfast meal for kids is quick to make. Studies have shown that millets and oats are more kid-friendly and way more nutritious than wheat or rice. And you can cook it even if your child is lactose intolerant.
Millets and oats help prevent asthma and obesity, they are gluten-free and non-allergenic, making it a perfect breakfast for kids. Introducing new tastes and textures to kids at an early stage is essential to their development of taste buds. Also, making them less likely to be picky eaters later. It would soothe and warm their soul. A twist of nuts (almonds, cashews, etc.) would give them a fulfilling feeling. With the goodness of jaggery to sweeten the meal and to boost the much-needed immunity this summer. You can add your kid's favorite fruit to this recipe, and make it a perfect fit for them. You heard me right! You can use any seasonal fruit from your refrigerator and make it a perfect blend of yum and health.
Feeding a baby is a satisfying experience for a mother, though exhausting at times. And when you know the breakfast is nutritious, it's worth the playful hassle.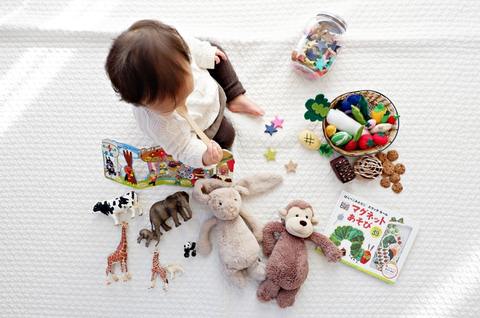 It only needs 5 easily available ingredients and 5 easy steps to cook. You don't need to wake up thinking creative ideas for meals. No standing over the stove pondering, or searching if you have all the ingredients! Watch their smiles turn bigger and eyes turn brighter as you feed them this easy and tasty breakfast recipe.
Millet And Oat Mix Bowl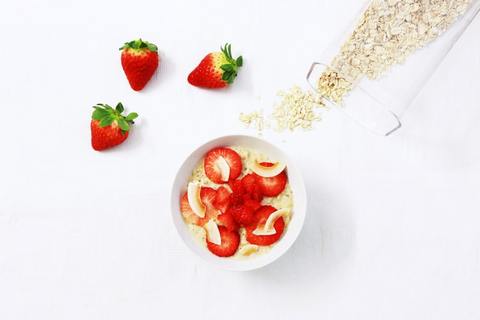 Ingredients:
1. ½ Cup Slurrp Farm Millet And Oats Porridge
2. 1/2 Cup milk of choice (if the child is lactose intolerant, use soy or almond milk)
3. 1/2 Cup water
4. 1/3Tps Slurrp Farm Nut Powder or ( small bits of nuts)
5. 1/2Tps Slurrp Farm Jaggery Powder
6. Seasonal fruit toppings: mango, banana, litchi, strawberries
Method:
1. Take a small saucepan and roast 1/2 cup of Slurrp Farm Millet And Oat Porridge for 3 min on a medium flame.
2. Add ½ cup of water and ½ cup of milk to the roasted millets and oats.
3. Stir them till the mixture becomes thick, approximately 20-25 min.
4. Add 1/3 tsp of Slurrp Farm Nut Powder and 1/2 tsp of Slurrp Farm Jaggery Powder and mix well.
5. Later add small pieces of mashed toppings of seasonal fruits to make it interesting and healthy.
Choose a healthier and better way of living for your little stars today!