By Ayushi Gupta
The unhealthy consumption of bad food has been affecting our body and inviting a lot of diseases. Did you know that most Indian snacks are made using all-purpose flour, refined flour aka maida? We eat store-bought maida pizzas, samosas, papri, cookies, and the list is endless. Have you tried exploring different grain options for the preparation of the same snacks I just mentioned above? Have you heard of millets? The traditional supergrain that are gaining popularity worldwide? To be honest, millets have always been part of our diet for centuries, but this powerful grain started to disappear from our plates (gradually). It was replaced by whole wheat and refined flour. We just forgot how to consume it.
Have you tried some of the best millet and immunity-boosting selections from the Slurrp Farm's table?
Benefits of millets:
Millet is a type of whole grain that's loaded with protein, antioxidants, and nutrients. Millets come in different shapes and sizes. The millets variety includes: finger millets (aka ragi in Hindi), foxtail millets, pearl millet, buckwheat, and little millet. This hardy grain also happens to be gluten-free thereby making it an excellent choice for people who have celiac disease. Click here to read other benefits of millets. In this blog, I would like to create more awareness around foxtail millets. It helps regulate our blood cholesterol and increases HDL cholesterol levels in your body. There are a quite a few other interesting benefits, plus a recipe that i"d like to share with my lovely readers,
Benefits of foxtail millet:
Foxtail millet in Hindi is known as Kakum. It has several health benefits:
1. It is a general source of vital nutrients for the strengthening of muscles and bones.
2. Foxtail millet is rich in Vitamin B12 which is essential for maintaining a healthy heart, smooth functioning of the nervous system, and in general good for skin and hair growth.
3. A diet including foxtail millet may improve glycemic control and reduce insulin, cholesterol and fasting glucose in Type-2 diabetes patients.
4. Foxtail millet is rich in natural iron which helps reduce muscular spasms and eases out restless syndrome.
Foxtail millet in Telgu is popular by Korra. Foxtail millet in Tamil is known as Tenai
Loaded with good calories (yes, these exist), foxtail millets are a powerhouse of energy. Just like Quinoa this is an easy substitute for rice and tastes delicious in salads.
Why say no to refined flour aka maida?
This may work in the short run, however, in the long term, the pancreas may fail, and the person may end up becoming diabetic. Hence, to prevent diabetes, or to keep your blood sugar level regulated, if you have diabetes, eating snacks made from Maida needs to be controlled.
This spongy, warm, and finger-licking foxtail millet recipe will make you want more. Enjoy these bites of pure happiness and nutrition.
Why you'd love them?
1. They'd melt right in your mouth. This lip-smacking, nutritious meal is tangy, sweet, and spicy all at the same time. Also, they are a perfect way to consume the nutrients of foxtail millets and spinach.
2. They have the goodness of jaggery (instead of refined sugar).
3. They also make a perfect appetizer for someone who is vegan, vegetarian, or gluten-intolerant (millets are naturally gluten-free). They can even be enjoyed by people who have diabetes.
4. These can be enjoyed as snacks as well as a wholesome breakfast or lunch.
5. They are easy-peasy-lemon squeeze-y to make.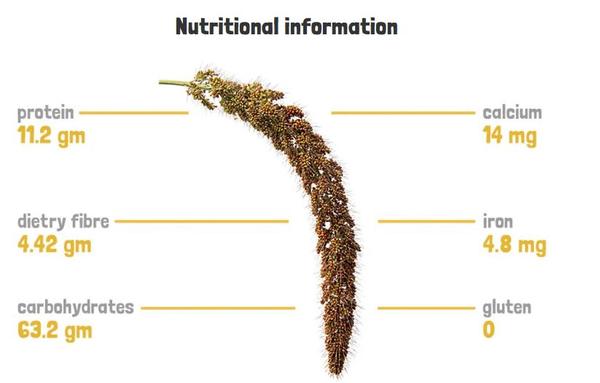 What's special about these dhoklas made of foxtail millet and spinach?
1. This batch of dhoklas is high in vitamins and minerals, while low in fats. Foxtail millet for weight loss recipes.
2. These spongy cubes are both delicious and medicinal, as they help regulate blood pressure and control diabetes.
3. These little grains of foxtail millets in the dhoklas are high in antioxidants, and hence build immunity and help in fighting against diseases.
4. The high amount of fiber that helps to prevent breast cancer in women. So, these dhoklas will bombard the enemies inside your body!
5. The sponginess in them hides the secrets of weight loss, aging, and brain growth.
6. And you can always tell your kids they are eating the same food (spinach) as Popeye the Sailor Man and they would be as strong as he.
Foxtail millet spinach dhokla – Recipe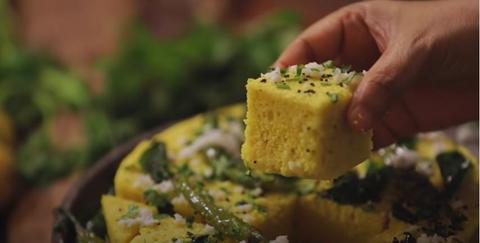 Ingredients:
1. One ½ cup Slurrp Farm Millet Dosa Mix Spinach
2. ¾ Cup curd
3. 2 Tsp Slurrp Farm Oats Powder
4. 1/2 Inch ginger
5. One green chili
6. One ½ tsp of ENO powder
7. Salt (according to taste)
8. Water as needed
For preparing seasoning:
1. ½ Tbps oil
2. ½ Tbps mustard oil
3. 7-8 Curry leaves
4. ¼ Cup water
5. 2 Green chilli
6. 1 Tbsp Slurrp Farm Jaggery Powder
7. Salt (according to taste)
8. 1Tbsp lemon juice
Method:
1. Mix the Slurrp Farm Millet Dosa Mix Spinach mix with 2 tbsp oats powder, and ¾ cup of curd in a bowl. Finely chop ginger and green chili, and mix well. Add sufficient amount of water to make the batter thick. Let it sit for 10 min.
2. Now prepare a dhokla steamer by putting 1 glass of water in a cooker and pre-heat it for 10 min.
3. After that grease a separate pot with oil. After mixing the ENO powder in the batter, transfer the batter to the greased pot. Steam the dhokla without weighing the whistle for 10 min on high flame until a toothpick inserted in the centre comes out clean.
4. After steaming, let the dhokla sit on the counter for 5 min.
5. Heat the oil in a pan and add mustard seeds, curry leaves and green chili. Roast them for a minute. Then add ¼ cup of water, with jaggery powder, salt, and lemon juice. Let it boil for 2-3 min.
6. Then pour the seasoning on the dhokla and cut it in your favorite shapes. Enjoy the tantalizing taste!
What are you waiting for? Make your perfect monsoon perfectly blissful with foxtail millet nutrients now!