"How do I get my kid to eat this?" – says every mother.
Evening hunger pangs are the most counted meal of the day for active kids. Kids love snacks and serving them healthy, filling and energy-packed snack in the wake of spending a long day at school or outside is super-needed, mama. Plain milk and maida biscuits or ready-made foods from the market may keep your little munchkin full but fails to satisfy the nutritional dietary demand of the hour.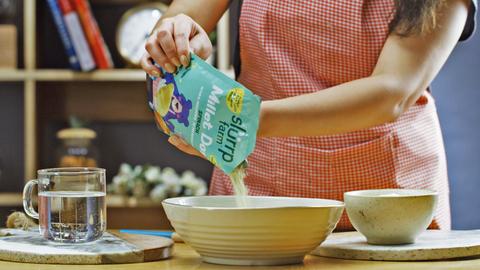 Stuck in a snack rut? Well, we have 2 deliciously healthy evening snacks for kids. So mamas, go beyond dosas and idlis and try making these two more healthy-yummy snack recipes using dosa batter!
So, it's a great time to toss out the junk food and start making snack time fun again! Moms, watch as your toddler finishes all the snacks and asks for more.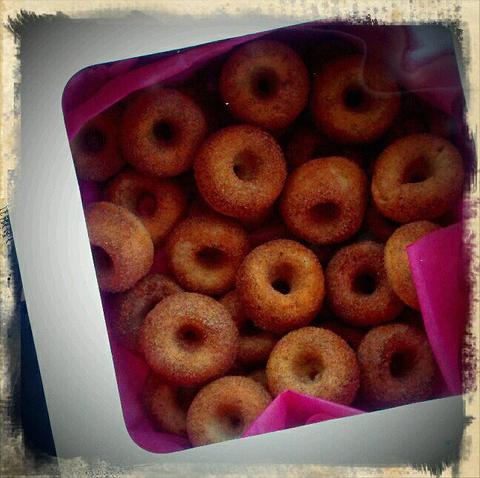 1. Vada
Ingredients:
1. One cup Slurrp Farm Dosa Mix (spinach or beetroot)
2. One tsp baking soda
3. One tsp salt (Adjust to taste)
4. One tsp asafoetida (Heeng)
5. ½ Tsp Jeera
6. 4 Curry leaves (finely chopped)
7. One tbsp coriander leaves (finely chopped)
8. 2 Tbsp onion (finely chopped)
9. ½ Tbsp rava
10. 1 ½ Tbsp rice flour 
11. Oil for frying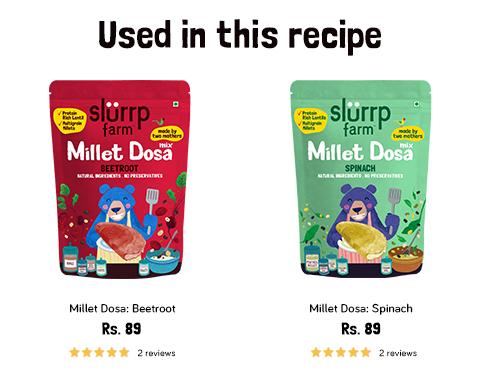 How to make:
1. In a mixing bowl, take one portion of Slurrp Farm Dosa Mix and add ½ measure of curd to it. Now, add another ½ measure of water to the mixture. Mix well to avoid lumps
2. Add all the other ingredients except oil, to the mixture. Stir well to form a batter and keep aside for 5 minutes
3. Heat oil in a deep pan for frying. Using your fingers, take a small portion of the batter, shape it into a rough ball and drop it gently in the hot oil
4. Fry on a medium flame and in batches until the vada turns golden brown. Transfer the vada to a paper napkin to remove excess oil
5. You can serve it along with any chutney- coconut, pudina (mint leaves) or other
2. Grilled Dosa Sandwich
Ingredients:
1. One cup Slurrp Farm Dosa Mix (spinach or beetroot)
2. One onion
3. 2 Potatoes
4. 4-5 Curry leaves 
5. ½ Tsp mustard seeds 
6. Salt to taste
7. Pinch of turmeric powder
8. Oil for cooking
9. One tomato (optional)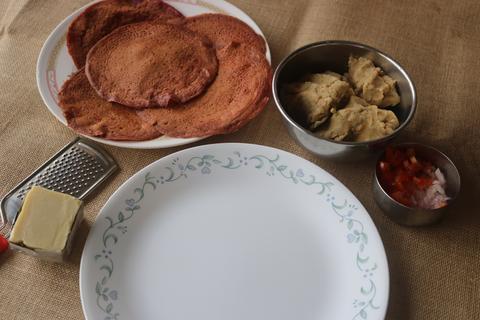 How to make:
1. For the potato mash masala. Wash the potatoes and put them to boil. Peel the skin once done and mash well
2. Heat a non-stick pan with oil and sauté onions, mustard seeds and curry leaves together
3. When the onions are done, add mashed potatoes, salt and turmeric powder to the mixture. Mix all the ingredients and put the stove on simmer for 5 minutes. Keep the mixture aside
For the batter:
1. In a bowl, take one cup of Slurrp Farm Dosa Mix. Add ½ Cup of curd to it and mix well. Now, add ½ Cup of water to the mixture. Blend well and ensure that the batter is not too runny
For grilling: 
1. Grease the sandwich maker with oil and heat it for 1 minute. Now, using a ladle pour the Slurrp Farm Dosa Batter on the bottom of the sandwich maker
2. Scoop a spoonful of potato mash on the center and cover it by putting more batter
3. Sprinkle some oil again and close the top. Let it grill 
4. Once the sandwich is grilled well, remove it from the sandwich maker 
5. Serve with chutney of choice!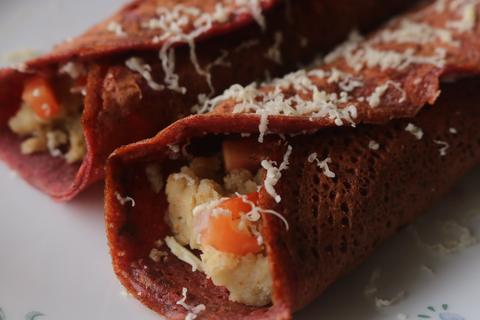 You can avoid grilling (if you'd like), and make a wrap and grate some cheese on top for a healthy dosa wrap, instead!
Do you have any evening snacks recipes of your own? Want to share? Please write to us at mail@slurrpfarm.com and we will feature them!