by Vaishali
Have you found yourself scrolling over the internet to find ideas for preparing that "perfect" lunchbox for your kids? Well, as a mom to a 5-year-old, I know the drill and I can feel you.
It's hard to find or think of lunchbox ideas that are unique, nutritious, fun and appealing to our kids. 
Now, it's time to stop worrying about those left-over lunch boxes. Add colors, flavors, and treats fused with so much love… We are sure those lunch boxes will come home empty!
1. Beetroot Millet Dosa Wrap
Wraps are one of the most preferred lunchbox recipes. Know why? They are filling, can be customized as per your child's liking, and look sooper appetizing. So, you got to include a wholesome snacking/lunch option in your kid's lunchbox, and add variety with an assortment of dry fruits, cheese, fresh veggies, and cut fruits. Kids will love you for this! So, when are you trying these beetroot millet dosa wraps? 
2. Healthy Puffs
Kids love unhealthy, oily crisps, and we got to change things for the better. Kickstart their week with flavorsome ragi munchies and puffs – not fried and no Maida (refines wheat flour). Doesn't that sound great?
So, let's make snacking fun by giving yummy tiffin treats to our little ones. Pack some puffs, veggie salad and fresh fruits in your kid's lunch and gift them 'that perfect snacking' time during school hours!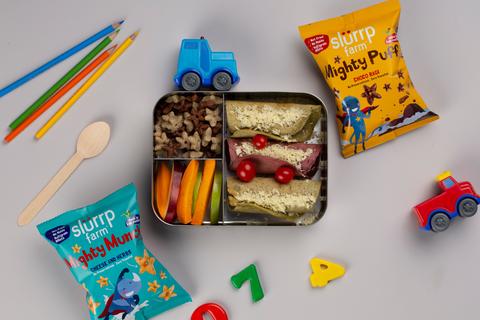 3. Pancakes
Pancakes are our all-time favorite. Imagine, the goodness of natural ingredients, no preservatives, no artificial colors or flavors, no transfat, and low sugar and salt…High on nutritious Supergains! Your kids will love these pancakes in their tiffin boxes! Pair them with healthy savories, such as cheese and herbs munchies, veggies and fruits to make that perfect lunchbox that your kid is going to gorge on!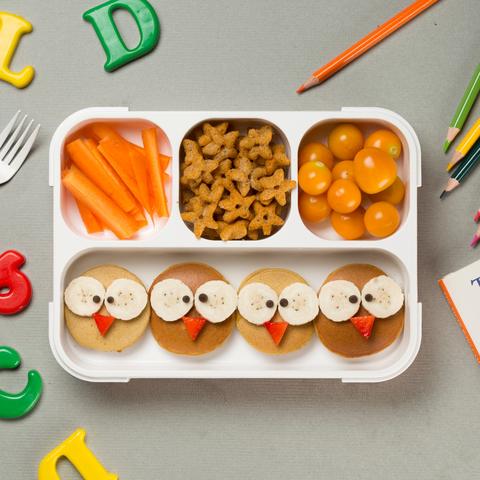 4. Butter Cookies
Massive hurry? Worry not, we have got you covered, dear mummy. Pack some healthy ragi (millets) and oats cookies, fun-starry puffs, veggies, and yummy, colorful fruits. You are sorted, really! Be it Oats, Honey, and Banana Cookies which are made with crunchy oats and wholewheat flour (mixed with banana, hints of golden honey, real butter and little bits of raisins) OR Ragi and Chocolate Cookies which are gently roasted ragi and wholewheat flour (paired with real butter, cocoa and the tiniest hint of cinnamon), the ingredients combine to make a yummy-munchy snack – your little ones will absolutely love these!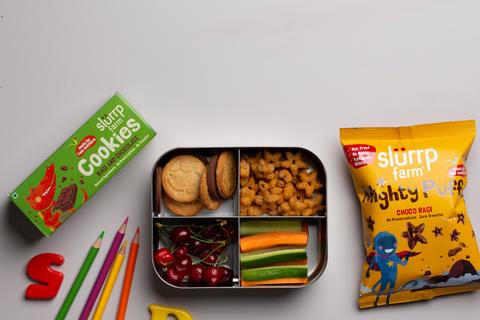 Post a picture of your little one's "perfect" lunchbox! Don't forget to tag and hashtag us @SlurrpFarm #SlurrpFarm