Diwali is synonymous with 'rangolis' (colorful designs made using colors/floral petals, etc.), 'diyas' (tealights), 'traditional clothes' and 'mithai's (Indian sweets/desserts).  
Around this time of the year – kids or adults just can't resist the temptation of gorging on sweets! And you are probably trying really hard to control that urge of taking that one last bite from the mithai ka dabba (there's never just that 'one last bite' as we all know!)…
So, let's make your kitchen Diwali-ready. Let's give those traditional desserts a healthy spin? Ditch the market-bought- excess sugar, and try healthy finger-millet (aka ragi) halwa, cake, and kheer.
Ragi Halwa
Ingredients:
1. One Cup ragi flour
2. 1 ½ Cups milk
3. One cup of water
4. ½ Cup Slurrp Farm Jaggery Powder (adjust to taste)
5. ¼ Tsp cardamom powder
6. 4 Tbsp ghee
7. 10 Cashew nuts (crushed)
Method:
1. In a pan, add jaggery powder and water. Cook it on a low flame and stir well until the jaggery powder becomes a syrup. Set aside
2. Heat 3 tbsp ghee in a pan and fry cashew nuts until golden brown. Set them aside
3. Now, add the ragi flour to the hot ghee and roast well on a low flame. Stir continuously for about 3 to 4 minutes. Ensure that no lumps are formed in the flour and that the flour is greased well with ghee
4. Switch off the stove and add milk and water to the flour. Stir continuously to make the mixture lump-free and smooth. Add cardamom powder and let t cook on a low heat until all the water is absorbed
5. By now, the flour turns sticky. Add another tbsp of ghee to it and mix well. Cook until the mixture leaves the sides of the pan
6. Keep the flame low and add jaggery syrup to the mixture. Stir well until the jaggery is well blended with the ragi halwa. Let it cook until the ragi halwa leaves the sides of the pan
7. Cover the pan with a lid and switch off the flame. Allow the halwa to remain in the pan for another 5 to 6 minutes so that it cooks well
8. The ragi halwa is ready. Garnish it with cashew nuts and another tbsp of ghee if desired

Ragi Kheer
Ingredients: 
1. ¼ Cup ragi powder 
2. 3 Tbsp Slurrp Farm Jaggery Powder
3. 2 Figs 
4. 4 Dates 
5. 2 Tbsp almond powder 
6. 10 Raisins
7. ¼ Tsp powdered cardamom
8. A pinch of saffron (Optional)
9. 1 ½ Cup of milk 
10. 1 ½ Cup of hot water 
11. 3 Tbsp ghee
Method:
1. Soak dates and fig in warm water for 15 minutes. Grind them in a blender to make a smooth paste with the water used to soak them
2. Heat ghee in a pan and add ragi powder to it. Keep stirring for 5 minutes on a low flame
3. Add hot water to the ragi powder. Mix well and ensure that there are no lumps formed. Cook for 5 minutes on a low flame until the kheer mixture becomes thick. Make sure to stir continuously
4. Once the ragi is cooked, add milk to the mixture. Add cardamom powder, dates and fig paste, and Jaggery powder. Mix well and cook for another 3 minutes. Add saffron, almond powder, and raisins. Mix well
5. Turn off the flame, and the delicious ragi kheer is ready to be served!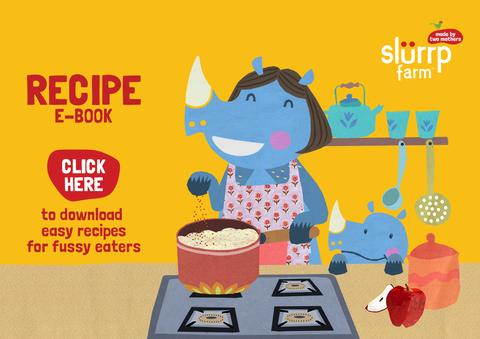 The Slurrp Farm Recipe book is here! Yummy and Easy. Click here to download now!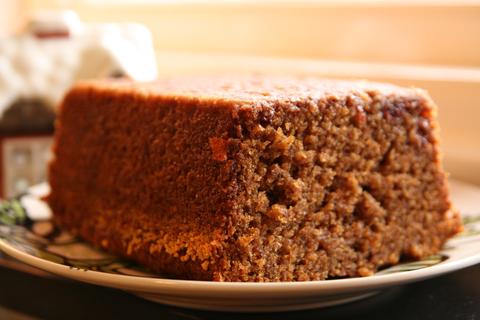 Ragi Jaggery Cake

Ingredients:
1. 1 ½ Cups ragi flour
2. One cup quick oats
3. One Tsp baking soda
4. One Tsp baking powder
5. ½ Tsp salt
6. 3 Ripe bananas
7. 1 ½ Cups Slurrp Farm Jaggery Powder
8. ½ Cup coconut oil
9. ½ Cup yoghurt
10. One Tsp vanilla extract
11. ½ Cup chopped walnuts
12. ¼ Cup chocolate chips
Method:
1. Preheat the oven at 180 degrees Celsius. Prepare the loaf pan by lining it with butter paper and greasing it on all sides
2. In the meanwhile, take a large bowl and add ragi flour, oats baking powder, baking soda and salt together. Mix well using a spoon
3. In another bowl, mash the bananas. Add jaggery powder, oil, and yoghurt and whisk well
4. Now, pour the liquid banana mixture into the dry ragi flour mixture. Mix all the ingredients. Ensure that no lumps are formed
5. Add walnuts and chocolate chips to the mixture and mix again. Pour the mixture into the loaf pan and bake for 30-40 minutes. Insert a toothpick in the center of the cake to check if it comes out clean. If it is sticky, bake for another 2-3 minutes and repeat the toothpick process
6. Allow the cake to cook down. Serve and enjoy the healthy cake in the festive season!
Tell us if you tried it, liked it or planning to tweak it a little more, if yes, share your own version. Send us at mail@slurrpfarm.com 
Here's wishing you all a very Happy Diwali!