If you are reading this with the hope of getting tips on "What to pack when you take the kids on their first safari", you will be disappointed.
We are not going to the jungle. But this is about wildlife.
(And I don't mean the children).
Well, this is about the parents. The Parents on Class WhatsApp Groups.
What can I say… it's a jungle out there!
1. Slithering Snakes. The Dads
Each year school starts with much gusto. Children return to school excited about their new bags, pencil cases and being in the same section as their friends from the year before. Parents start with equal enthusiasm – sandwiches cut in the shape of stars and smiley faces.
One month later, the bags are tearing at the edges…sandwiches are square, with crusts.
The dads are like that.
They join the parent's WhatsApp Group as soon as it is formed. For a week, they enthusiastically send messages – please add X to the group, please add Y. Fellow dads.
Then they go quiet. Not even a hiss.
One month later, we see X has left the group. Y has left the group.
They slither away. Noiselessly.
2. Meerkat Mummies. Active and Alert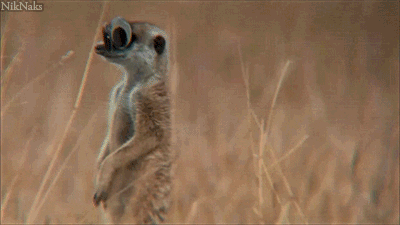 These are the mothers who hold the fort. They form the group, become group admins, add members, post updates of homework and tests. Every day.
Always involved and on top of things at school, these Meerkat Mummies waits post-school each day to meet the teacher to know how their child fared, what was taught so it can be revised and what would be taught tomorrow so they could be prepared.
The Meerkat Mummies have a sub-group of their own. They meet at school to discuss the syllabus and the teaching methods. And of course, to find out how much the other children scored in the test.
If you see the teacher trying to avoid eye contact post-class with a mother… know that's her, the Meerkat Mummy.
3. Scurrying Squirrels
These mothers are wannabe – Meerkats. Alas, they are squirrels. They are active on the group but like squirrels, pests.
They are always confused, always seeking reassurance and require clarity on issues repeatedly.
They post questions to the group and before anyone has had the chance to respond, posts the same question twice over!
Simple instructions need to always be further simplified.
Insecure, they try to hang on to the Meerkats only to be ignored.
4. Racing Cheetah Moms
These moms mean well but are the most dangerous to the group. They race in and out of the group chats causing much confusion.
These mothers aren't regular chatters and do no indulge in day-to-day conversations about mundane issues. The mothers attack when the prey (or in this case issue) is worthy.
Out of the blue, they send one-liners – "Heard school ends earlier than usual tomorrow. True?"
"Can someone confirm if attendance is compulsory for the parent at the recitation competition?"
They make the Meerkats doubt themselves. They make the Squirrels run from tree to post.
Because of their lack of regular participation, anything they post is assumed to be serious. They are the busy moms who have little time for chitter-chatter but on top of things where their children's progress is so obviously are seeking clarity only because it is important. On most occasions, they do not need clarity because they know and the questions they pose are actually statements.
They detest the Squirrels and look down on the Meerkats. The Squirrels and Meerkats, on the other hand, don't want to become Cheetahs but can't help admiring them.
5. Dancing Peacocks
Though moms, they dance as well as the peacocks…appearing appropriately on occasions only to show off.
Any time the Scurrying Squirrels write, "My child missed school today. Can someone please share what was done in class?" … ting, a picture is shared. Mind you, only if the Dancing Peacock's child has got an A+ or star.
These moms do not share anything else. No updates, no questions, no answers.
Just images. Pages of neatly written, prettily colored activities with a big tick mark from the teacher and a conspicuous A+.
This is them spreading their plumage and saying "Ha!"
6. Head In Sand Ostrich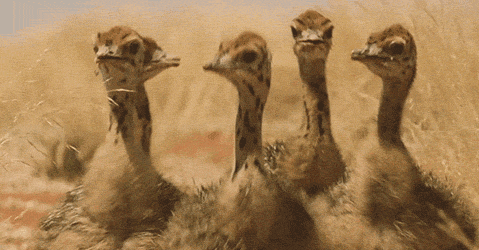 You can double-check, their numbers are added to the WhatsApp Group but every time you meet them in person and discuss an exam, an activity or an update from the school, these moms are clueless.
They don't read the chats.
Their excuse – "There are too many messages being sent so I missed it."
"Really? When? Oh my!" are their most commonly used words each time they raise their heads from the sand.
7. Wise Owls
Owls are known to be quiet and intelligent.
The Wise Owl Mommies are just that – quiet on the chat but intelligent enough to understand instructions, catch up on conversations and keep their opinions to themselves.
These mothers read the chats but are never impulsive enough to respond to knowing someone else will or to panic knowing someone would clarify soon enough or share pictures of class or homework because …
Their kid's handwriting looks like the result of a pair of sneakers left with a teething puppy, locked all alone in a room for 5 hours.
The plumage isn't worth showcasing.
They sit back high on the tree and with wide eyes and watch what is happening in the jungle.
So, which one of these are you? Did you enjoy reading this post? Share your thoughts with our Dragony Mommy and she will definitely draw some inspiration from your thoughts!
About Dragon Mommy: She is an IIM alumna who left the corporate world after 15 long years to raise her twin sons in a small town because she wanted to enjoy the simple pleasures of motherhood. Besides she didn't really have a very successful career in the city. She is single by choice. Not hers. She used to be fun. Now she writes about parenting.