We are back to that magical time of the year, where there are twinkling lights and we have extra layers on because it's cold outside. So, instead of stepping out, you can admire the beauty of the splendid winter from the inside. Get cozy and grab a cup of hot chocolate…snuggle with your little ones and read together- our recommended picks for Christmas and holiday season.
So, here are our top 5 picks of Christmas books: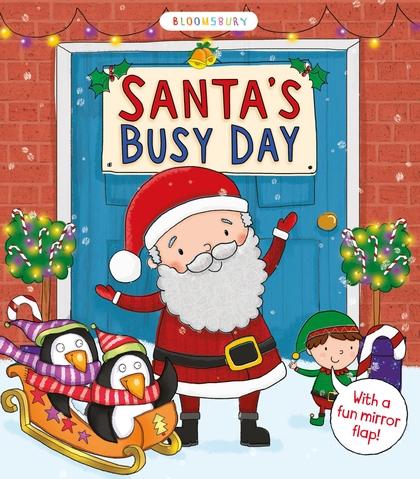 1. Santa's Busy Day – Fernleigh Books
Wake up Santa, it's Christmas Eve! Join Santa as he visits the elves, watches the penguin race and prepares his sledge for a big journey. 
Young readers will love the beautiful artwork and story of Santa's Christmas Eve. A surprise mirror on the last page will excite all readers once they realize that they are the next stop on Santa's journey!
Available on- Amazon.in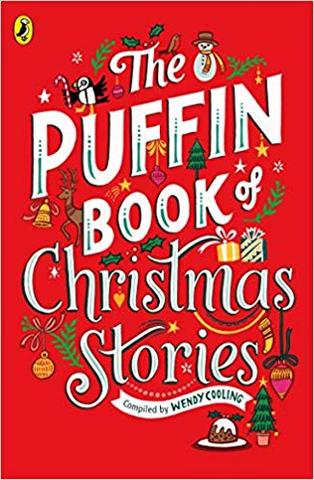 2. Puffin Book Of Christmas Stories – Wendy Cooling 
Christmas is coming! A delightful collection of stories for Yuletide by some of the finest writers for children which makes a perfect stock-filler Christmas gift.
The Puffin Book of Christmas Stories is essential Christmas-time reading including classics from all eras. A new collection of Christmas stories, from traditional to real life, humour and most importantly, plenty of the magic of Christmas.
Available on- Amazon.in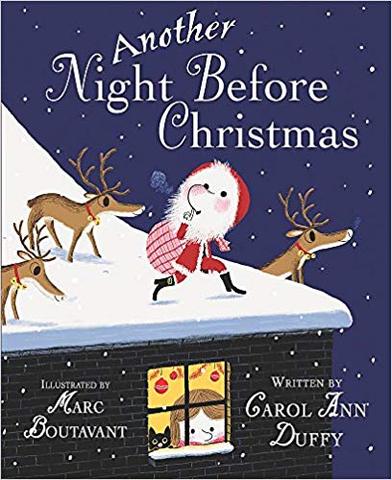 3. Another Night Before Christmas – 
Carol Ann Duffy
In 1822 Clement Moore wrote a poem about Christmas for his children. 'The Night Before Christmas' soon became a Christmas classic.
Now one of Britain's best-loved poets has rewritten the poem for the twenty-first century. This new version is full of Carol Ann Duffy's characteristic wit and warmth. Illustrated by one of the most exciting illustrators of the moment, this edition is destined to become a classic in its own right.
Available on- Amazon.in & Google Play- Audiobooks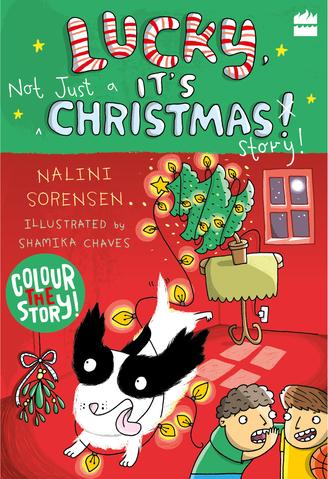 4. Lucky, It's Not Just a Christmas Story! – Nalini Sorensen
Lucky, the Cocker Spaniel puppy, and her human family, Mummy, Daddy, Zara and Adit, are back with a new, heartwarming story this Christmas. Adit and his best friend, Chris, are hatching the greatest-ever plan for a furry friend, Zara misses her best friend and Lucky loves her friends. Christmas celebrates the joy of giving, but do we only give at Christmas time? And can friendship be gifted? Told through a dog's eyes, this delightful story will have your singing and warm your heart all through the year. It is also guaranteed to make you value your friends.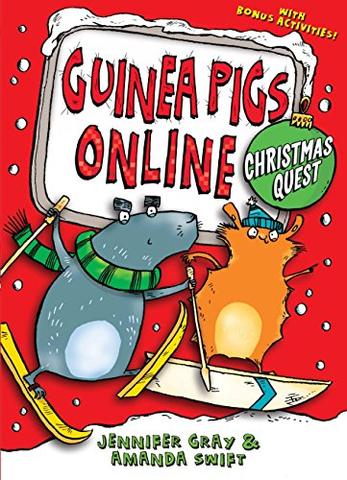 5. Christmas Quest – Jennifer Gray, Amanda Swift
It's Christmas in Strawberry Park and our squeaky pals are decorating the hutch and rocking around their broccoli Christmas tree! But when Henrietta's mother is called to investigate the mystery of missing Inca gold, the furry friends find themselves on their way to… Peru!
Eduardo is thrilled to be back home with his family. But when he discovers that their precious Christmas Cocoa Bean has been stolen, he realizes he has a mission too… Can the pals find the Cocoa Bean and save Christmas?
Available on- Amazon.in 
Do you have any special Christmas and holiday books that you'd love for us to include in this list? Let us know on mail@slurrpfarm.com or send a picture tagging @Slurrpfarm on Instagram