"Winter is here, but, baby, I will win!"
Winter used to fuel my poetry knacks a few years ago; the season seems more like a Game of Thrones for me now.
What inspired the change? A wonderful conspiracy, I would cheerfully (subtract the somber times) like to admit.
Is your mind still breathing the dead confusion? Well, let me clear the air because I don't want to get on your nerves and wait for the aftershocks. After all, the mother-in-me is not allowed to take extra pressure from anywhere – I have only given that privilege to my little girl and for all the good reasons!
While the summers intervened in my baby-care routine with all its might, winters didn't befriend me either. And, since the ice-crackling season has knocked on my door again, I am in no mood to give-in this time, not even a little bit!
I am fully armored, safeguarding my baby girl (winter age = 2) like a true squaddie!
1. How? See for yourself. 
The one thing I am most concerned about in winters for my baby is healthy eating. No wonder, the good food will give her all the necessary strength to settle all the winter vices big time, be it diseases or discomforts.
I am no fan of keeping secrets that can actually serve as an inspiration for all fellow mothers. After all, motherhood is universal and I don't like being special that way.
So, dear new-age mommy-warriors, my quick-yet-interesting snack recipes guide for your little ones is awaiting your attention.
Pro advice: don't just have a peek, dive-in straight!
2. The Berry Story.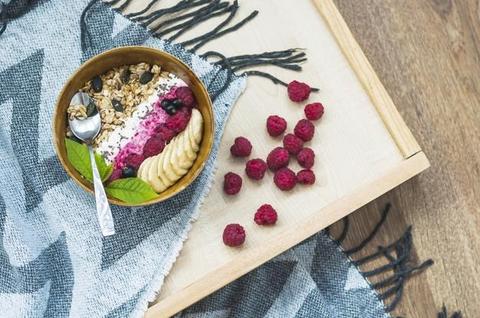 While I was flipping through the pages of my old photo album, my eyes fixed at one of the old snapshots where I was sitting all layered up in a cute red woolen frock and gobbling up the raspberries. The picture suddenly evoked my somewhat numb senses (courtesy: the nippy winters). The next moment I was in my study, exasperatingly deserting the hopeless food websites. My arduous efforts finally yielded results. Eureka, I cried!
A few seconds later, I was in my kitchen with a packet of raw oats, a handful of raspberries, maple syrup and of course, a working oven.
Raspberries, as I know and as they say, are rich in the free radical fighters known as anti-oxidants and can greatly oomph up the immunity of your baby. Oats, on the other hand, have quite a reputation in the baby-health division of your kitchen. Moreover, this mineral-enriched 6-month baby food is known for its winter-appeasing penchants, far and wide.
The second biggest bowl in my kitchen felt the union of the aforementioned ingredients. The next step involved putting the mixture in the oven and wait for the timer to go a little crazy (of course, with happiness).
The puffy berry baked oatmeal was ready in no time! It looked pretty and yummy. So I couldn't wait for my little munchkin to review it.
When she woke up from her nap, I gave her my edible masterpiece to taste.
"Momma, more!" – No better review could greet me ever.

3. Dosa For My Dora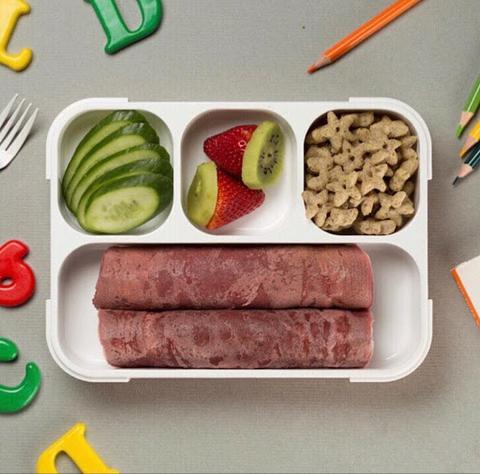 I was not sure in the beginning whether I should start giving my Dora solid food. Although her cute little teeth feel totally fierce especially to my skin, I wanted to be fully conscious about their ferocity when it comes to solid food. So I consulted with a diet expert and brought home a packet of Slurrp Farm's Millet Dosa in Beetroot flavor. Just for a trial session, you know!
And, something amazing has been happening since then…
While millets spread their winter-magic with proteins, fibers, and iron, the beetroot has been doing wonders with minerals like calcium and magnesium, and vitamins like vitamin A, vitamin B complex, vitamin C, vitamin K, and vitamin E.
The chilly winds try their best to convince me to get some readymade baby-food but my tenacity wins every time.
So whenever hunger slips-in, not so silently, I march towards my kitchen, grab the millet dosa mix and prepare a goody-goody dosa meal for her. She enjoys it without questioning her mommy's healthy intentions.
Additionally, I let my baby celebrate her cheat-days in winters with scrumptious pancakes and cookies* and see her smiling face from a distance.
And, it feels nothing less than a victory.
*T&Cs apply