Inspired by the tiranga theme, this Republic Day – try our special and healthy recipe which will make you and your little one drool, it is so good. Not only is it pretty to look at but it packs tons of nutrients and flavors.
Now your cutie pie will celebrate Republic Day by savoring healthy, tri-colored lunch recipe, full of colors, infused with creativity, yummy to eat and exciting to unpack!

So, are you ready to try the wholesome goodness of fruity-cheesey-savoury something?
Tri-colour Healthy Tiffin
What you need:
1. Fresh Orange (peeled and segmented)

2. Slurrp Farm Mighty Munch- Cheese and Herbs 
3. Idli made with Slurrp Farm Spinach Dosa (Recipe below)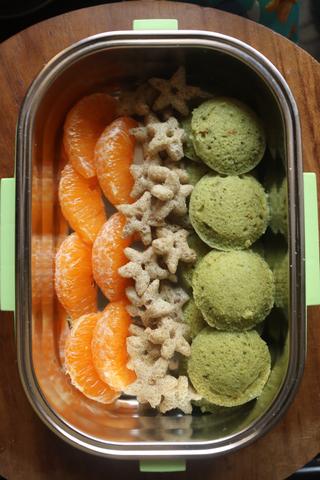 Ingredients:
1. One pack of Slurrp Farm Spinach Dosa Mix
2. ½ Cup curd
3. ½ Cup water
Method:
1. Pour 1 measure of the dosa mix into a mixing bowl and add ½ measure of plain yoghurt in it. Mix well
2. Add ½ measure of water to the mixture and stir well to get a consistent batter and little bit of blanched spinach to the batter enhance the colour
3. Adjust the consistency according to your preference. Let the batter  stand for 5 minutes
4. Now, heat the water of your idli steamer until it boils
5. Pour the idli batter into the mini-idli trays. Place the idli trays inside the steamer and steam for 15 minutes
6. The healthy, yummy green spinach idlis are ready