Dr. Seuss is one of the most loved children's book authors known today. His books and illustrations continue to inspire curiosity, creativity, and imagination in young minds. They are the best gift to give to children to enrich their world and the beautiful days of their childhood. Even adults who missed out on the opportunity to explore the world of Dr. Seuss in their childhood can catch up and join kids because after all, it's better to be late than never. Here is a list of the 10 all-time favorites Dr. Seuss books.

1. Green Eggs and Ham
This timeless Dr. Seuss classic has been delighting readers ever since. Sam-I-am is as persistent as a modern-day telemarketer, convincing a skeptic that green eggs and ham are a delicacy to be savoured. Finally, the doubter relents under the tremendous pressure of the tireless Sam-I-am. What happens next? Well, that's for you to find out. As usual, kids will love Dr. Seuss's wacky rhymes and whimsical illustrations.
Available on Amazon.in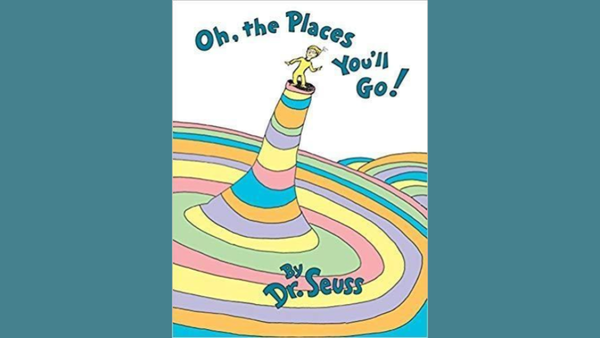 2. Oh, The Places You'll Go!
This book shares a message important for one and all – that success in life is within us all. From soaring great heights and seeing great sights to being left in a lurch 'on a prickle-ly perch', Dr. Seuss talks about life's ups and downs in his trademark style of humorous verse and illustrations, encouraging readers to find the success that lies within. A perfect gift for anyone starting a new phase in their life, this one is unarguably one of the best kids' books.

Available on: Amazon.in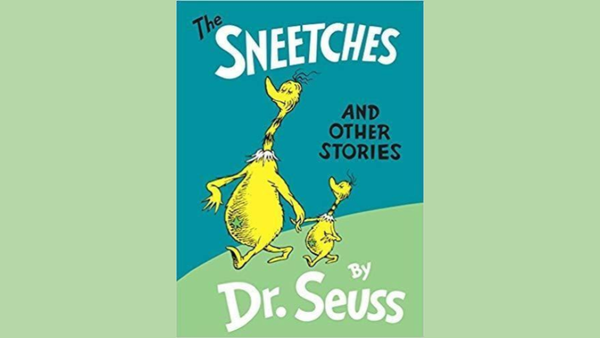 3. The Sneetches and Other Stories
This is an excellent book that teaches simple morals and life lessons in a relatable, easy to understand and yet impactful manner. The first story teaches how pride and envy can make you unhappy if you let them control your life. The Sneetches learn the value of tolerance and that one should not judge the other based on appearances but rather love them for who they are on the inside. It teaches about the wrong in bullying and the value of fairness, being nice, being equitable in our everyday relationships. To be more accepting of others and our selves, we don't have to change ourselves to "fit in" with other's preconceived notions.
There are two other children's books titled 'One World' and 'Sorry, Best Friend' by Tulika Publishers, which also harp on the theme of world peace and harmony touchingly.
Available on Amazon.in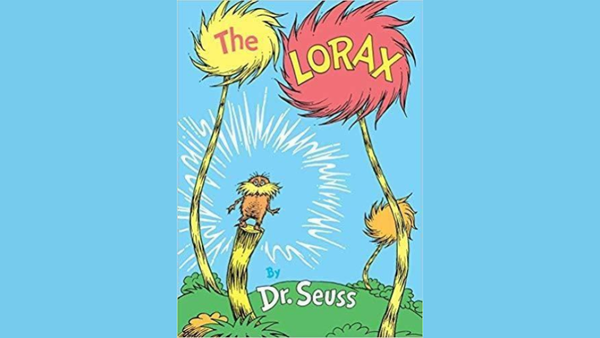 4. The Lorax
Dr. Seuss' beloved story gives an important message of caring for the environment. It teaches kids to speak up and stand up for those who can't. With a pertinent "Go Green" message, The Lorax allows young readers to experience the beauty of trees and the danger of taking our earth for granted, all in a story that is well-timed, relevant, playful, and hopeful. The book leaves us the message that even one small seed, or one small child, can make a big difference.
A similar message is conveyed in the book 'The Elephant in the Tree' by Katha Publishers, the leading publisher in India of storybooks for kids. It conveys the importance of trees to young minds and encourages them to plant more trees to save our planet.
Available on Amazon.in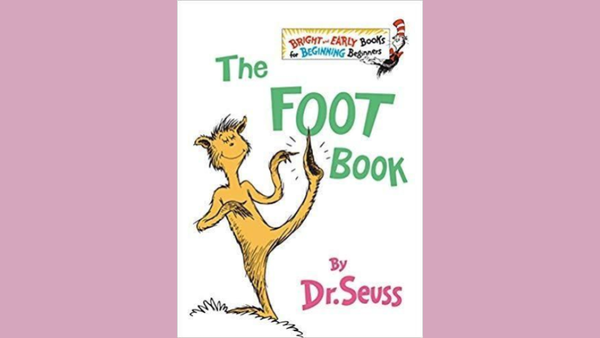 5. The Foot Book
This super-simple yet brilliant book about feet has been helping beginner readers step into the world of reading by themselves! From slow feet to quick feet to trick feet to sick feet, and even fuzzy fur feet, The Foot Book not only features a list of funny feet but also teaches children about opposites. Combining brief and funny stories, easy words, catchy rhythm, and lively illustrations, The Foot Book is a perfect way to introduce children to the joys of reading.
Available on Amazon.in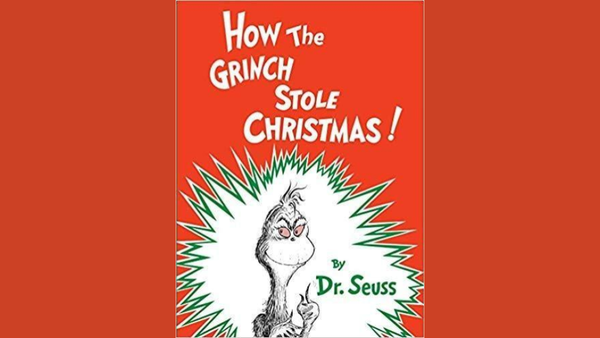 6. How the Grinch Stole Christmas!
A holiday favorite, this Seuss book tells the story of the disgruntled Grinch and his fiendish attempts to steal Christmas from the citizens of Who-ville. It is a heart-warming story about the effects of the Christmas spirit which will grow even in the coldest and smallest of hearts. It encourages readers to grow their hearts three sizes by doing good deeds during the Christmas season.
Available on Amazon.in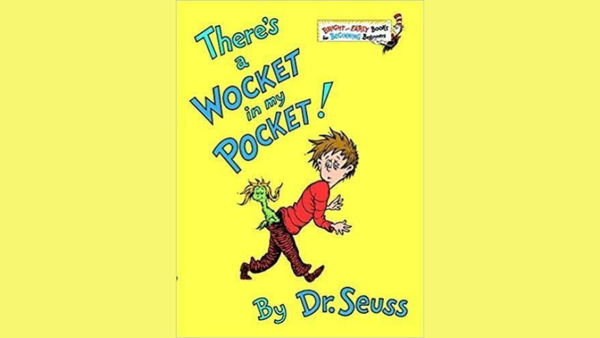 7. There's a Wocket in my Pocket
This classically Seuss fun book will have young children searching the house for imaginary creatures hiding within. In this book, a young boy begins exploring in his house to meet an array of funny characters! Is there a Jertain in the curtain? Or a Geeling on the ceiling? There's a Wocket in My Pocket will have young readers eager to see and explore their homes in new ways and cherish the fun of rhyming and wordplay
Available on Amazon.in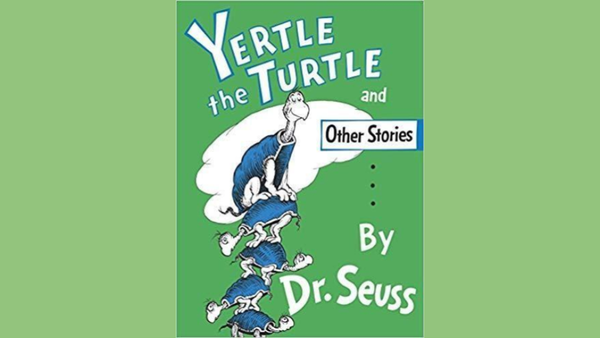 8. Yertle the Turtle and Other Stories
This book comprises three modern fables in Dr. Seuss' favorite rhyming style. The collection features cautionary tales of greed, vanity, and pride. There is a really good one about a turtle and how he takes advantage of the kindness of a bunch of other turtles so that he can be "king of the mountain". And, of course, the turtles finally get fed up with the overambitious turtle and he topples down, just like some dictators in real life.
Available on Amazon.in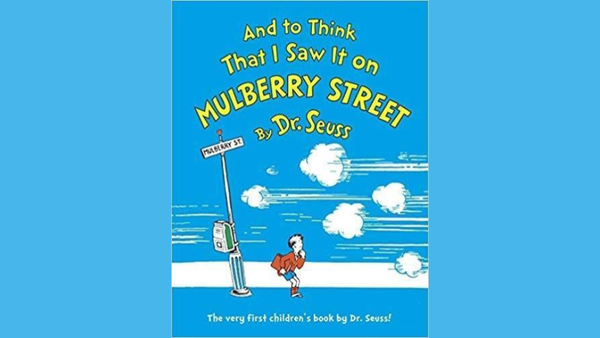 9. And To Think That I Saw It On Mulberry Street
This is the very first Seuss book published for children. It is the story of Marco who wanders in the world of imagination on his way home from school one day. In his imaginary world, a horse and cart are soon transformed into a chaotic carnival of colorful creatures. The book appeals to fans of all ages, who will cheer Marco as he inspires the readers with his optimism and shows how a little imagination can go a long way in looking at things around us in new ways.
 Available on Amazon.in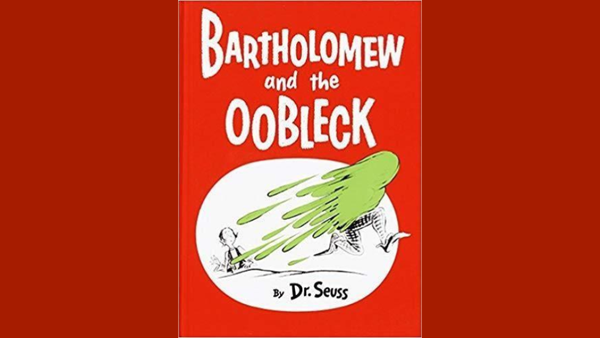 10. Bartholomew and the Oobleck
First told way back in 1949, Bartholomew and the Oobleck easily qualifies as a Seuss classic. Its message about the importance of owning up to your mistakes and saying sorry–is as timeless now as it was then.
Bartholomew Cubbins serves thanklessly as a pageboy to a headstrong king who decides he isn't satisfied with mere sun, fog, rain, and snow. The king wants something else, uniquely his own, so he calls in his royal magicians. The magicians oblige and tell the king they can make "oobleck" fall from the sky, only nobody–not even the magicians–knows just what oobleck is. When everyone in the kingdom gets a taste of the uniquely green, gluey globs, all over creating a royal mess, the king (and the young reader) learns that the simplest words can have the biggest impact.
Available on Amazon.in