Prepping up for Valentine's Day? Well! We have got some real, yummy and healthy ideas for you. Start your V-Day on the right foot by pampering your family with a happy-hearty-heavenly breakfast or brunch meal which is truly love-filled. How about treating your little and loved ones to chocolate pancakes with a dose of fruits and whipped cream on the side? Yum-yum, indeed! This is just an idea we recommend for our Valentine's Day breakfast for you lovely folks out there. With make-ahead ideas and shortcuts, you can create a love-filled breakfast even if you are short on time!
Besides, you don't need to plan on a 'really' fancy meal, really! Let's forgo the usual and rather enjoy a cozy home-cooked meal? 
Pancake love is long love…Pancake love is a sprinkle of zest, and when it's packed with nutrition, it just gets approved by all.
So, check out our healthy Valentine's Day snack recipe which is easy-to-make and easier to get you drooling!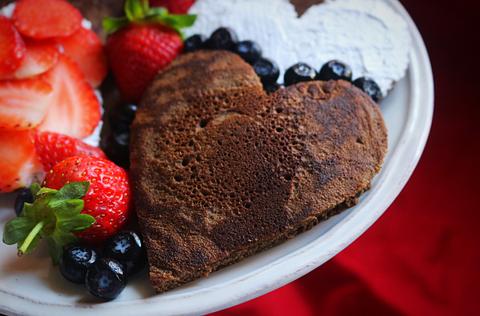 Ingredients:
1. Millet Pancake chocolate
2. 1 Egg or 2 tbsp of melted butter
3. ½ cup of milk
4. Honey
5. Fruits ( Banana, Strawberries, Blueberries)
6. Nuts
7. Peanut Butter or apple puree
8. Whipped Cream
Method:
1. Mix ½ packets of pancake mix, 1 egg and ½ of milk into a smooth batter. You can also add 2 tbsp of melted butter instead of an egg
2. Warm a flat non – stick pan to medium heat. Add butter to the pan. Pour the batter onto the heated pan and cook well on both sides. The goodness of supergrains means it doesn't cook as fast as refined flour! Serve Hot
3. Serve the pancakes with a dollop of butter and honey, fresh fruit (we like banana and strawberry), a few nuts, peanut butter or apple puree Have a flippin' great Valentine's Day!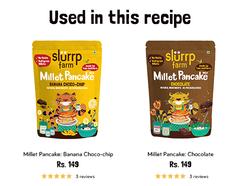 If you try these recipes and find it successful, please post your recipe pictures on Instagram and tag/hashtag us @SlurrpFarm #SlurrpFarm