Valentine's Day is always about romance and sweet nothings. Back when I was a fresher in college, I experienced my very first heartbreak and was left dateless on Valentine's Day. I went to my mom to the rescue. Not only did I receive the biggest, most beautiful bouquet of flowers from her that day, she also took me out for a really fancy dinner at my favorite restaurant. Ever since, Valentine's Day has been about celebrating the special ones in my life, the most precious bonds of love and affection that I have. Now that I am a mom, I make it a point to fix a special breakfast and indulge myself in some quality bonding with my son. Here are some easy Valentine's Day recipes that you may want to try this month:   
1. V Day Breakfast Idea 1
Heart-shaped chocolate kids pancakes with the goodness of ragi and foxtail millets topped with maple syrup. Add to these crunchy oats, banana, and honey cookies and a tall glass of freshly squeezed orange juice and you have a winner in your hands. 
How to make Slurrp Farm Millet Pancake:
1. Mix ½ a packet of pancake mix, 1 egg (optional) and ½ a cup of milk into a smooth batter. Add 2 tablespoons of melted butter instead of an egg.
2. Warm a flat non-stick pan to medium heat. Add butter to the pan. Pour the batter onto the heated pan and cook well on both sides. Serve hot.
2. V Day Breakfast Idea 2

Organic sprouted ragi cereal with baked toast, Nutella, cream cheese and a bowl of fresh-cut fruits makes for the perfect V Day breakfast.
How to make Nutella Cream Cheese Toast:
1. Mix 1 tbsp of Nutella with 1 tbsp of cream cheese and whisk.
2.Spread the mix between layers of multigrain bread
3. Whisk together 1 egg, 1/4 cup milk, vanilla extract, 1 tsp Slurrp Farm Organic Jaggery Powder and melted butter.
4. Grease a baking dish with butter and place the stuffed bread. Top with the egg mixture.   
5. Bake at 350 F for about 40 minutes.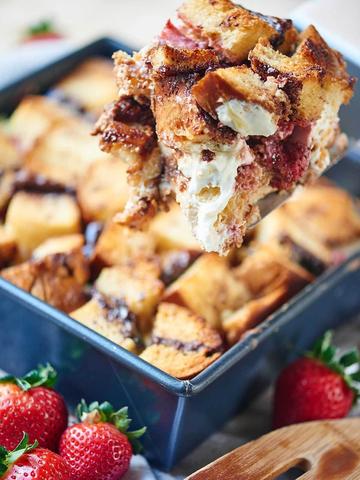 3. V Day Breakfast Idea 3
Methi thepla with tomato chutney, Slurrp Farm Mighty Munch (Cheese and Herbs), and a glass of milkshake with Slurrp Farm Natural Banana Powder are a sure hit.
How to make Methi Thepla:
1. In a mixing bowl add 1 cup whole wheat flour, ¼ cup gram flour, ¼ cup pearl millet flour, 3/4 tsp salt, ½ tsp cumin powder, ¼ tsp red chili powder, ½ tsp turmeric powder, ½ inch ginger paste, and 1tbsp oil.
2. Add 1 cup finely chopped methi leaves and knead into a soft dough. Let it rest for 15 minutes.
3. Roll into thin rotis and fry on a warm tawa with oil or ghee.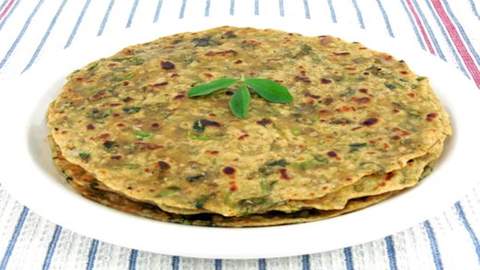 4. V Day Breakfast Idea 4

Organic millets and oats porridge, Slurrp Farm's Mighty Puff (Choco Ragi) and chana cutlets make for the ideal indulgence.
How to make chana cutlets:
1. Soak 1 cup chana dal for a couple of hours. Pressure cook and drain. Dry grind and set aside.2. Heat oil, add 1/4 tsp cumin seeds. When they start to splutter, add a few pieces of coconut scrapings, a pinch of asafoetida, 1/4 tsp red chili powder, 1/2 tsp salt. Add this to the dal mixture.
3. Add 2 boiled and mashed potatoes and mix with the dal. Stir fry the mix for a couple of minutes. Shape into cutlets and refrigerate. This can be done the previous night and cutlets will be ready to fry for breakfast.
4. Shallow fry till golden brown and serve hot.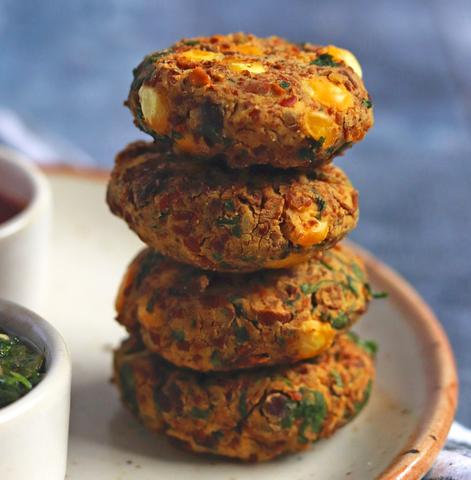 Valentine's Day with Kids
Parents who choose to celebrate Valentine's Day with their children may just be building a beautiful tradition that will encourage the little ones to build loving and trusting relationships as they grow. You and your partner may want to write a Letter of Appreciation to your children, tuck in small notes in their beds, lunch boxes and books for them to find, decorate the home, and perform random acts of kindness with your kids. Valentine's Day is all about love – let's keep spreading the cheer.