Is your little one quiet the finicky eater? Well, we hear you. Being a mom is no easy feat, and more so if it takes arduous amounts of time to even get your child to sink their teeth into a portion of healthy meals. But truth be told, ensuring that your child gets their nutrition fix without kicking up a fuss is easier than you'd imagine. The answer is millet nutrition! Millet based recipes are having a major moment, and are absolutely delish and incredibly easy to whip up. Not convinced? Scroll through these recipes! 
1. Easy DIY Millet Cookie 
True to its title, these uber-yummy cookies are easy to make. What's more, the recipe ranks high on millet nutrition. So, if you wish to treat your child to a healthy snack, look no further.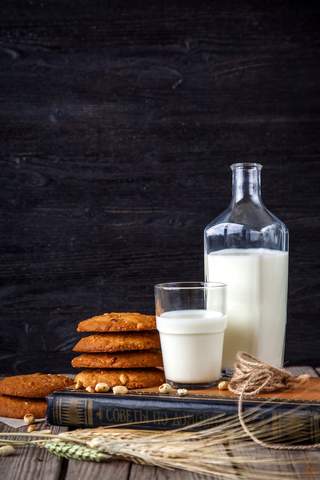 Ingredients:
1. 1/4 Cup each of – millet flour
2. 1/4 Whole-wheat flour
3. 1/2 Spoon of Slurrp Farm Jaggery Powder
4. 150 Grams butter
5. Teaspoon of milk
Instructions:
1. Mix Slurrp Farm Jaggery Powder with wheat and millet flours. 
2. Add dollops of melted butter and some milk to soften the dough further.
3. Roll into balls. Flatten them on a baking tray and bake for 10 minutes at 350 degrees F
2. Millet Maggi

Millet noodles have a distinct flavor and are great options for easy yet nutrition rich- school lunches. And the best part? They offer optimum millet nutrition and are uber-delicious.
Ingredients:
1. One packet of millet-based noodles
2. ½ Cup of diced mixed vegetables
3. Curry leaves
4. 1 Tsp each of red chili powder and garam masala powder
5. 2 Tb Salt to taste 
6. 2 Tbsp cooking oil
Instructions:
1. Add a few drops of cooking oil, salt, and noodles to 500ml boiling water. Once cooked, drain the water and keep aside.
2.Saute the vegetables and curry leaves with garam masala in a separate pan; add cooked noodles to the mix. Serve hot!
3. Millet Khichdi
Khichidi has been pegged as a superfood, and for good reasons.You can actually take things up a notch with this humble meal, especially if you're looking at ways to give your child a good source of millet nutrition.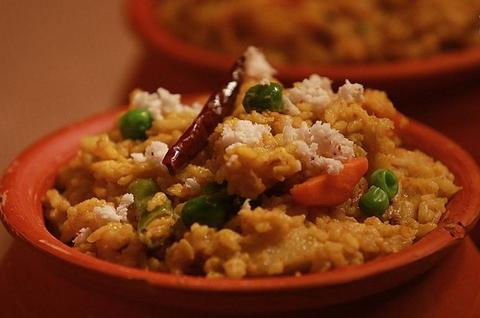 Ingredients:
1. ¼ Cup little millet
2. ¼ Cup moong dal/split green gram
3. 2 Cloves garlic
4. ¼ Tsp turmeric powder 
5. Salt to taste
Instructions:
1. Add a dollop of ghee to a pressure cooker.
2. Add mustard, green chili, curry leaves, and jeera and sauté until it splutters.
3. Add washed millet and dal. Mix well.
4. Toss in chopped veggies and cook until two whistles.  
4. Spicy Millet Adai

Does your child love some tang to their meals? If yes, a piping hot plate of spicy millet adai it is! 
Ingredients:
1. 150 gms each of foxtail millet, barnyard millet, black gram dal
2. 2 Tsp each of cumin
3. 2 Tsp of red chilies
4. ½ Tsp peppercorns
5. ½ Inch ginger
6. 2 Tsp chopped curry leaves
Instructions:
1. Roast the millets, black gram, cumin, pepper and chilies as per prescribed quantities.
2. Whisk well together to prepare a thick batter.
3. Mix salt, chilies, and curry leaves.
4. Cook on medium flame.
5. Millet Dosa 

Nothing compares to a wholesome plate of dosa. But, how about amping its health quotient through millet nutrition?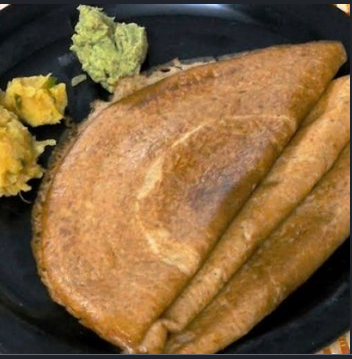 Ingredients:
1. A cup of corn kernels
2. ¼ Cup barnyard millet
3. ¼ Black gram dal
4. Salt to taste 
5. 1 Tbsp fenugreek seeds
Instructions:
1. Grind corn, millet, fenugreek seeds and urad dal.
2. Add this mix to regular dosa batter and allow to ferment for 6 hours.
3. Spread it evenly on a thick pan over a medium flame.
4. Voila, delish millet dosa ready!
By Preeti Athri
What are you waiting for? Try these recipes and let us know if you like it at mail@slurrpfarm.com. Or post the picture on Instagram and tag us @SlurrpFarm