by Abhishek
"I didn't grow up with bajra or foxtail millet fields in the near vicinity…I was a total city slicker. But my grandmother, who was from Uttarakhand, would make Kodo ki rotis when I was young. Remembering that, I said to myself, let's try to grow it here!" said Ila Lumba, owner of Laksh Farms; a sprawling oasis in the outskirts of Delhi. It's verdant with crops and trees, where Ila and her husband, Captain Shakti Lumba grow finger millet (Ragi) in summers. For her, growing this crop feels like going back in time. And now the Ragi from Laksh Farms sells like hotcakes at farmers' markets in Delhi.
"So, do you remember Jowar or Bajra ki Bhakri and Ragi Mudde that your mother or grandmother used to cook for the entire family?" We asked, and she says, "Well, some communities in India consumed millets regularly, be it in the form bhakari, puri, roti, vada, and pastes. Not many people in India (especially up north) are familiar with supergrains such as millets mainly because even though they would've heard of jowar or bajra, chances are- ragi wasn't as popular in their food culture."
Initially, millets were mostly grown in South India and even today it's a staple in some parts of Karnataka, Andhra Pradesh, Tamil Nadu, Kerala, Telangana, Uttarakhand, Jharkhand, Madhya Pradesh, and Maharashtra. Millets were very popular. But due to the very diverse food culture in India, northern states were not exposed to millets as they had their own staples. For them, it was rice, wheat, dairy, corn, lentils, and pulses.
Due to the Green Revolution in the '60s, wheat and rice got a boost as they were considered a modern man's food.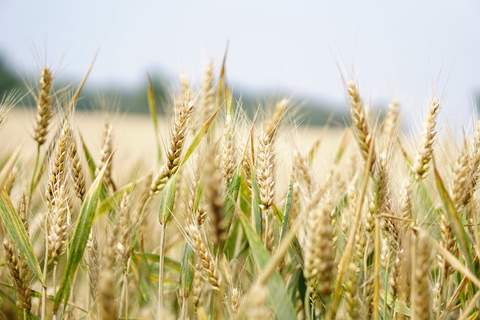 The middle of the 20th Century saw a rapid decline in the demand and consumption of millets in India. Grains like Jowar, Bajra, and Ragi, which were once considered to be the staples of Indians, started to disappear from our daily diets. This lasted up until 5 odd years. Why did their demand decrease?
Well, we are here to solve this case for you.
Here is the curious case of millets' disappearance and the revival of this superfoods' era:
1. The Green Revolution and loss of food history 
To rise from a state of famine and food shortage in the 1900s, Indians went for rapid adoption of high-yielding varieties of rice, wheat, sugarcane and cotton in the tropical and subtropical regions which require high rainfall and firm irrigation systems. However, this came at the cost of millets that were a staple food for many communities and farmers.
2. Lack of research and development
As emphasis shifted to improving a few grains for large-scale commercial uses, the consumption of millets declined to limit their production and potential for growth. Due to this, farmers gradually turned towards profitable produce.

A handful of research organizations were working towards millets, but it remained under the radar for years and little attention was paid to improving production quality or developing high-yielding varieties as focus shifted to cash crops.
3. Struggles of post-harvest processing 
Most of the millets must be threshed and dehulled before they are ready for consumption. These processes are time-consuming and have to be undertaken manually which leads to loss of grain also causes health issues for the limited farmers engaged in the process. Due to the strenuous manual processes required for processing millets, it strengthened the shift of farmers to cash crops.
4. Low social status of millets
Millets have traditionally been an affordable grain, grown by smallholder farmers for their own consumption. They were the staples while crops like wheat were reserved for festivities and special celebrations. As rice and wheat became widely available, in affordably-priced varieties, consumers began adopting them for regular meals.
According to Indian food scientist Koushik Seetharaman, "As the Indian middle class grows, tastes are changing. Millet is increasingly considered a 'lower-class' food". And the use of millets as fodder for animals and birds, only adds to the perception.
But now millets are suddenly re-emerging from the ashes due to the constant support from the government, independent companies, agro research institutes, NGO's, etc due to the following reasons:
i. An increase in cases of malnourishment due to lack of food led to the rediscovery of millets.
ii. Increasing health issues like obesity and diabetes have led to the consumption of these grains due to their exceptional nutritional benefits.
iii. Millets can survive harsh climatic conditions, can grow in dry weather and requires less rainfall, which led to its cultivation.
iv. Dwindling national food security resulted in a lack of financing for agriculture which resulted in bringing millets back as they are less expensive to cultivate.
v. Due to ever-growing awareness about millet's nutritional and agricultural benefits, consumers are shifting towards it.
Nowadays, millets are becoming popular among consumers not just in India but around the globe. Know-how:
1. Gourmet cooking
Gourmet chefs are adding millet to an array of recipes, from pakode (learn how to make spinach fritters) and biryani to risotto and brownies.
2. Popular connection
Bollywood actress Alia Bhatt swears by ragi chips in health websites and fashion magazines.
3. Beverages
They are key ingredients in the recipes of microbreweries in Bangalore and Pune.
4. Culinary classes
There are restaurants, culinary workshops, recipe books, cooking groups, exhibitions and even a marathon dedicated to promoting these super grains for their nutritional benefits and sustainable production.
So what are you waiting for? Go and grab your favorite millets to heaps of good health to your daily meal plan!
And if you are looking to add millets to your child's diet, Slurrp Farm brings to you millet-based food products in our product line for kids that pack fun, flavor and nutrients.