Dear Parents,
We know you are exhausted. We know you're trying your best to keep kids busy indoors. Do not let the quarantine slow you and your family down. We've got you covered! Here's an amazing craft activity that will keep the little one busy. Recreate a jungle-like experience or play treasure hunt using nothing but the toilet rolls. Yes! You heard me right. Make toilet roll binoculars – one of the ultimate craft activities during the quarantine phase.
Let's get started. Toilet paper roll binoculars, perfect craft activities to keep kids busy during the quarantine.
Materials required:
1. Two toilet paper rolls
2. White glue
3. Scissor
4. String or ribbon or thread
5. Designed sheet/white sheet or butcher paper
6. Painting colors (optional)
7. Decorating supplies (markers, crayons, stickers, tissue paper, beads)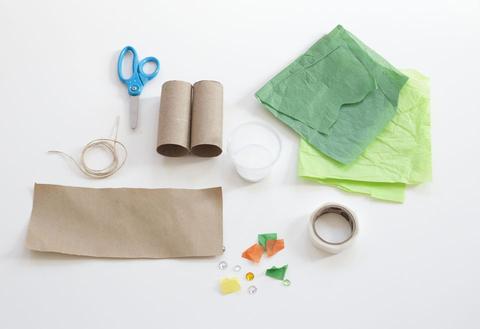 Due credits: TheSprucecrafts.com

How to make:
1. Gather the material
2. Begin by helping your child join the two toilet paper rolls with glue. Wait for the glue to dry.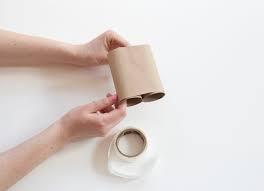 Due credits: TheSprucecrafts.com

3. Wrap the paper around the binoculars. You can also paint or color them with crayons/ markers.
4. Decorate the two-glued rolls with stickers, beads, cotton, stars, etc.
5. Use scissors to cut a small hole on the edge (outside) of each roll, say about 1/2 an inch from the top.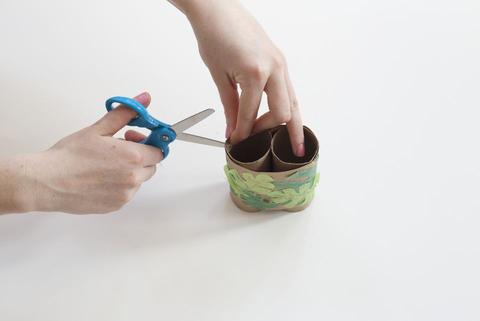 Due credits: TheSprucecrafts.com

6. Take one end of your string and thread it through the hole you made in step 5.
 Due credits: TheSprucecrafts.com

7. Tie a knot to secure. Repeat with the other side of the string.
8. Decorate your binoculars your preferred way! You can paint them, color them with crayons or markers, collage with tissue paper, cover them in washi tape and/or stickers.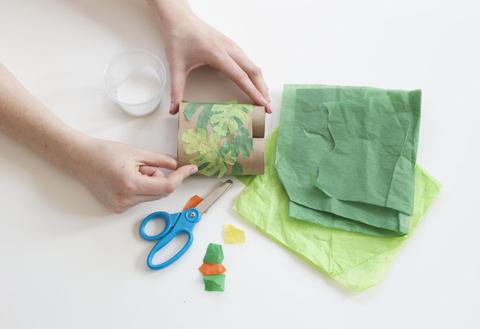 Due credits: TheSprucecrafts.com

Go on a mystery tour or treasure hunt created within the premises of your house to see what you can find. Play "I Spy inside," or lie down on some grass and look up at the clouds