This baby food is a delectable porridge recipe for babies. Oats is a simple and easily digestible grain loved by babies, kids, and adults. It can also be your little one's first foods. High in fiber, and immunity-boosting, oats is unarguably the best baby food.
This oats porridge recipe can be easily made within minutes. Say goodbye to morning madness, and embrace the wholesome goodness of smart-healthy cereals, such as oats (and millets, too). This baby food recipe is versatile and can be served to adults and the elderly at home. Just add fruits of your choice and make it nutritionally-dense.
Full of good carbs, natural sweeteners, good fats, and antioxidants this baby food porridge to your rescue!
Chocolate Sprinkled Oats Banana Porridge
Ingredients: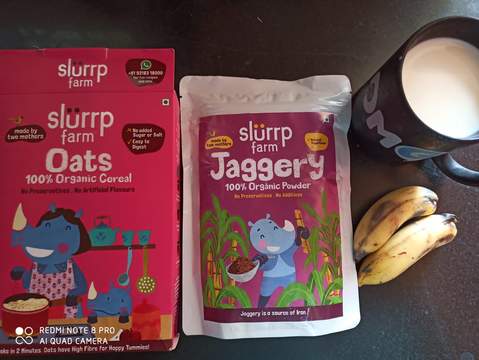 1. 4 Tbsp Slurrp farm Organic Oats powder
2. 1/2 Tbsp Slurrp farm Organic Jaggery Powder
3. 1/2 Cup milk
4. 2 Whole bananas
5. Chocolate cake crumbles
5. Water, as per your requirement
Method:
1. Beat bananas and milk in a mixer.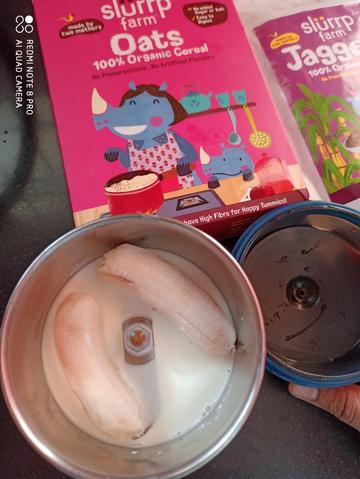 2. 4 spoons of oats powder mixed with water – not very watery though.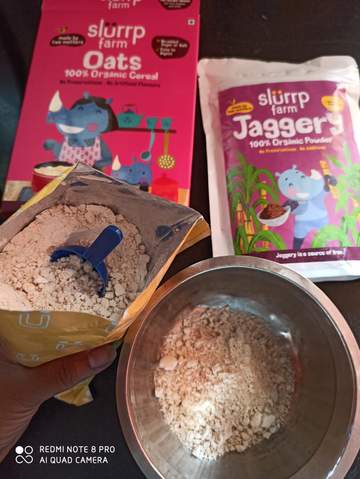 3. Mix the banana puree with the oats mix.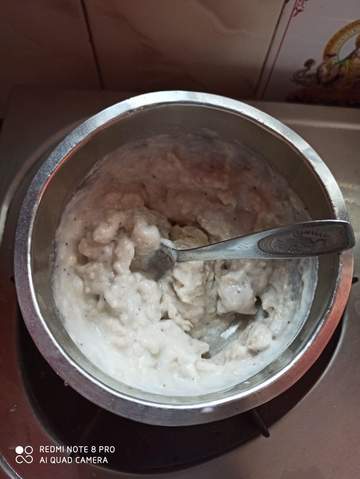 4. Stir until cooked on medium flame, add little water if it thickens up. 
5. Add 1/2 tbsp jaggery powder after it is completely cooked.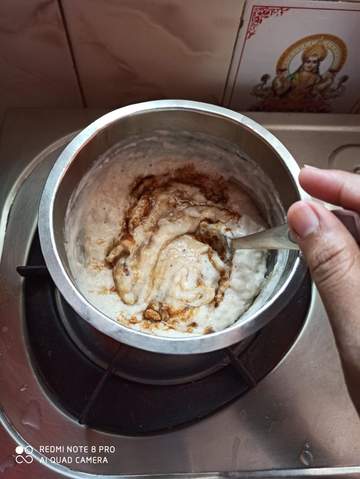 6. Top it with chocolate cake crumbles and feed it to the baby. Chocolate crumbles can be replaced by whole nuts for kids above 3 years.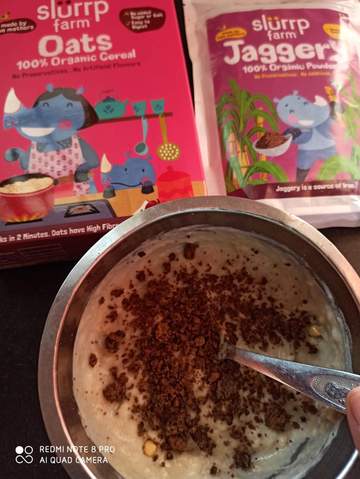 Note: Strawberries or oranges or any other fruits can be used as a topping for the porridge.
About Vaishali S: A simple city girl with high expectations on life. An assistant professor, amma to little D, mom influencer, fashion and lifestyle blogger.