By Monalisa Mehrotra
Popsicle season is upon us! So why not enjoy them frozen all summer long. Turmeric is an anti-inflammatory and is an immune booster, so not only will they cool you off, but it's also a great way to get the benefits of turmeric. With the addition of chia seeds, these popsicles become a nutritional powerhouse with a crunchy texture that kids will love while the turmeric renders its natural immune booster properties.
Enjoy this season with homemade, healthy and guilt-free popsicles which are devoid of artificial sweeteners and colorings and is a natural immune booster. The popsicles are vegan and lactose-free. And we are sure that they will be a hit amongst both kids and adults in the house.
They are SUPER easy to make? Just pop everything into your blender and pour it into your fav popsicle molds! BAM… Summer heat probs solved. Healthy, all-natural with no added sugar and an icy-cold natural immune booster during peak summers.
Nutty-Chia Seed-Turmeric Popsicle 
Ingredients: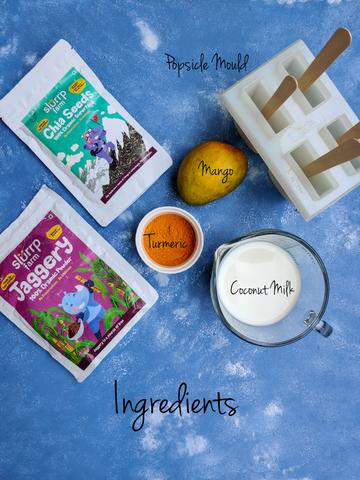 1. 250 ml Coconut milk
2. One mango
3. ½  Tsp of good quality turmeric powder or Slurrp Farm Nut Powder
4. 2 Tsp Slurrp Farm Jaggery
5. 2 Tsp Slurrp Farm Chia Seeds 
6. Popsicle mould
7. Ice-cream sticks
8. High-speed blender
Method:
1. Peel and cut the mango, take out the remaining flesh and keep aside.
2. In a blender, pour coconut milk and the mango.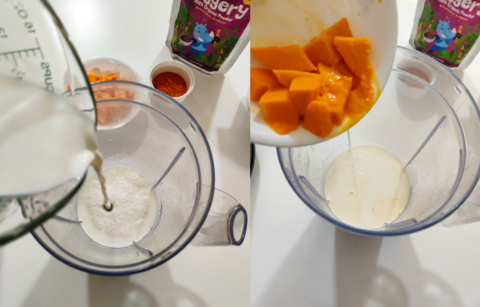 3. Now add the natural immune booster – Slurrp Farm Nut Powder (which has turmeric in it) and Slurrp Farm Jaggery Powder.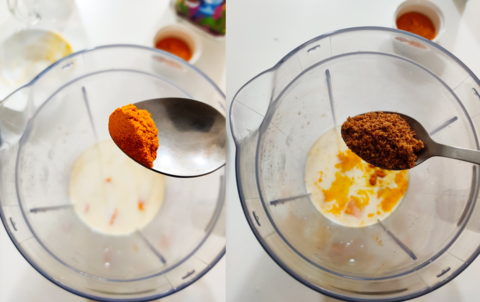 4. Blend the mixture thoroughly in a blender, check for sweetness, add more jaggery powder if needed.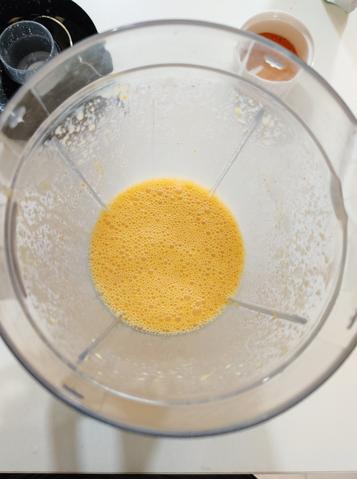 5. Transfer the coconut milk mixture into a pouring jug, add 2 teaspoons of Slurrp Farm Chia seeds, and give a good mix. Let it stand for 10 minutes.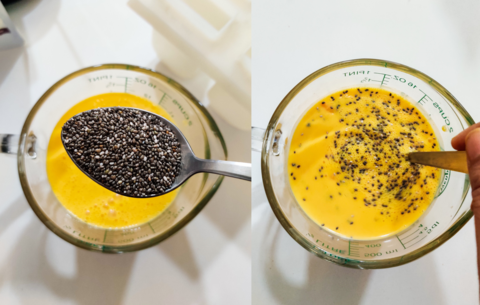 6. After 10 minutes, pour the coconut milk and chia mixture into popsicle moulds.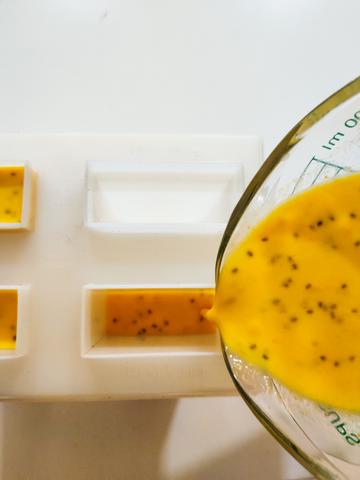 7. Insert ice-cream sticks and keep it in the freezer for at least 4-5 hours.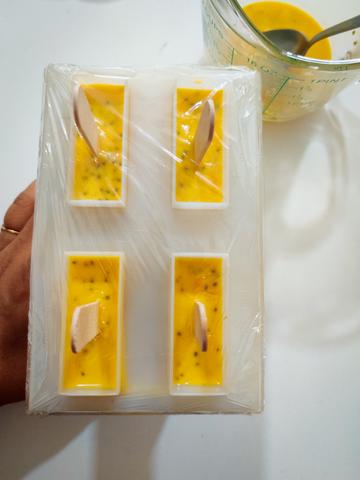 8. After the popsicles are set, de-mould, and serve immediately. Enjoy!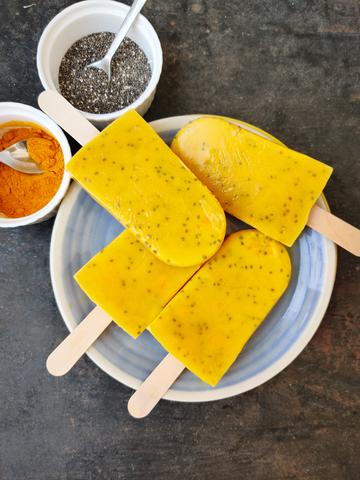 Show us your fun color of the popsicle and make these summers perfect. Share with us your interesting moulds and colors and post the picture on Instagram and tag us @SlurrpFarm