Meet Nisha Millet
Nisha Millet, the only woman in the 2000 Sydney Olympics swim team for India had a near-drowning experience at the age of 5, following which her father insisted she overcomes her fear and learns how to swim. She is an Arjuna Award winner. A mother to twin girls aged 5, let's take a sneak peek into her life.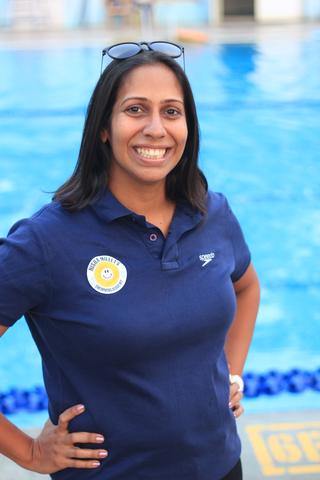 Get to know her:
1. Words I live by…
Everything happens for a reason. Both good and bad times always teach you something and ultimately moulds you into the best version of yourself. So keep smiling and enjoy every minute.
2. Why do I love to feed my family healthy food?
As a competitive swimmer and now a swim coach I know that "you are, what you eat". Good food fuels you every day and it starts at home. My twin daughter Adele and Ariana are very active so we love our fruits and are now learning to love our veggies too.
3. A dream I am turning into reality is?
Taking my swimming academy (which I'm super passionate about) to the next level and getting Bangaloreans to enjoy the pool just like I do!
4. How are you keeping stress at bay (now that the whole family is home)?
Getting some 'ME' time when my kids are busy playing in their room. Either a nice workout or reading a book (which I haven't done in ages pre lockdown).
5. What do you think the greatest invention has been during your lifetime?
Disposable diapers (would not have survived that first one year with twins)!
6. What are the 3 happiest times in your life?
Birth of my girls, marrying my best friend and Sydney 2000 Olympics.
7. Describe motherhood in just one word!
Joyful.
About Nisha Millet's Swimming Academy: 
The academy was in 2006 by Olympian and Arjuna Awardee Nisha Millet. It caters to both adults and kids at a variety of different skill levels. The academy also runs the competitive team (NMSA Marlins) training out of the Olympic size 50 meter Kensington Swimming pool at Halasuru.