Introducing millets to your baby's diet is a no-brainer! And of all the millets, ragi (finger millets) is one of the highest-rated in terms of its nutritional values and health benefits. It is believed that ragi promotes better digestion and since it is power-packed with calcium and iron, it greatly aids in bone growth and overall development of the infant.
That's not all we love about this super millet! Ragi is an extremely versatile cereal. It can be made into a number of fantastic recipes for your baby. Ragi porridge prepared from ragi cereal can be served along with curd, vegetables, fruit purees, and buttermilk for infants. As your child grows older a wider range of ragi based meals such as pancakes, dosa, upma can also be introduced into their diet. 
Ragi cereal apple halwa is one such easy-to-make recipe you can make for your baby. The apple sweetens the taste of plain ragi cereal, making it equal parts healthy and tasty!
Sprouted Ragi Cereal Halwa In Apple Flavour
Ingredients 
1. Ragi seeds to make sprouted ragi cereal or 3-4 tbps of readymade Ragi cereal
2. One Apple (medium sized)
3. Water as required
4. Ghee (optional)
This recipe can be broken down into 3 steps
1. Making the ragi cereal from sprouted ragi
2. Making the apple puree
3. Preparation of the Halwa
Method:
Step 1 – Sprouting ragi and making ragi cereal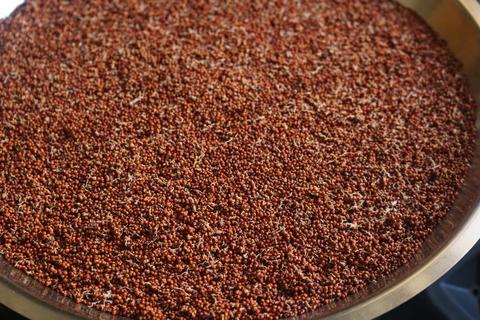 Click to read the stepwise method for making sprouted ragi powder
Your homemade sprouted ragi powder is ready! Make sure to store it in a clean and dry air-tight container. Refrigerate if needed.
Step 2 – Preparing the apple puree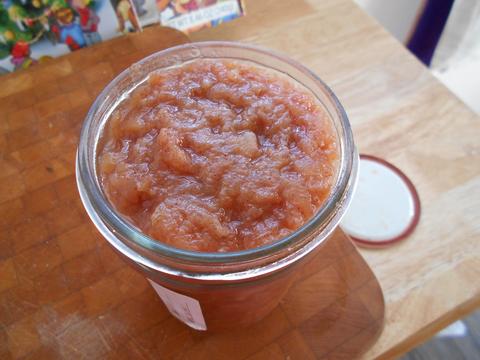 1. Wash, peel, and core the apple
2. Chop up the apple and into smaller pieces
3. Your child is very young (6 -12 months), steam the apples to ensure there aren't any chunky pieces in there.
4. Throw this in a blender and blend into a fine puree
Step 3 – Making the Sprouted Ragi Cereal Halwa
1. To 1 cup of water, add the ragi cereal and heat on low to medium flame for a few minutes.
2. Keep stirring till the mixture thickens and ensure that there aren't any lumps
3. After the ragi is completely cooked, lower the heat and add the apple puree
4. Continue to stir for another 2-3 minutes
5. Once thoroughly mixed through, you can turn off the flame and add a little ghee if required.
6. Wait for the halwa to cool down a little and serve it warm!
7. Walnuts to garnish (optional)
And there it is – a simple way to make nutritious albeit tasty food for your baby. This is just one out of several easy ragi cereal recipes you can make for your child at home. Do give it a try!