By Sukriti Tolani
Let's start with the name. Banoffe Pie was invented in East Sussex, England in the early 70s. Despite its divine taste, Banoffee Pie is a very easy summer recipe for kids. I mean it won't take you longer than 30 minutes to throw it together. Intrigued?
What I am sharing today is an easy Banoffee pie. A pie that requires no baking or cooking. That is right, this recipe is mostly assembling. This summer recipe for kids tastes like heaven!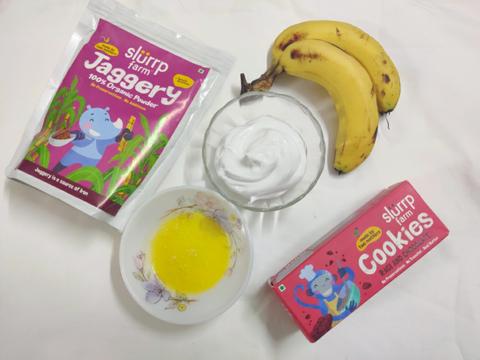 This recipe replaces a traditional Banoffee pie with the goodness of ragi and added nutritional benefits of jaggery. The gorgeous buttery ragi cookie crust adds a delicious crunch and calcium in the ragi gives an extra boost of energy to the kids. Our very own version of the jaggery caramel is a lip-smacking sweetening alternative and an iron supplement for growing kids. The freshness of bananas and whipped cream makes you keep going back for more, allowing all the layers to sing on your palate and make your kids go bananas over this dessert!
Treat loved ones to a banoffee pie for dessert featuring a classic biscuit base, bananas, jaggery, and cream. Who could resist?
Ready to fall in love with this easy summer recipe for kids?
Banoffee Pie
Ingredients: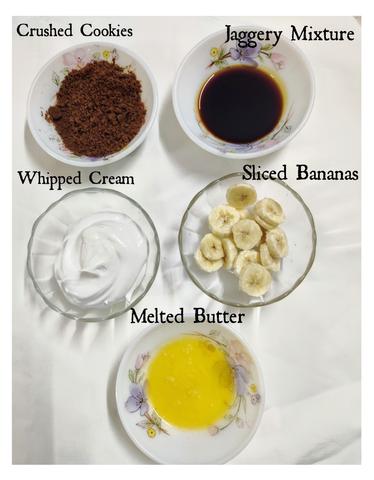 1.10 Slurrp Farm Ragi Chocolate Butter Cookies
2. 6 Tbsp Slurrp Farm Organic Jaggery Powder
3. 4 Medium bananas – sliced
4. 1 Cup whipped cream
5. 1/2 Cup of melted butter
Method:
1. Crush 10 Slurrp Farm Ragi Chocolate Cookies in a grinder into a coarse powder.
2. Add melted butter into the cookie powder and mix well ensuring all the powder is well coated with the butter.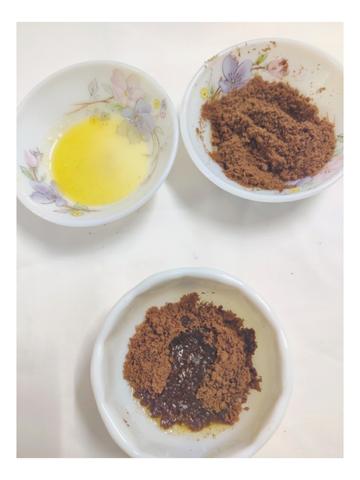 3. Set the cookie butter mixture at the bottom of 4 small serving bowls making ¼ inch high crumb crust. Refrigerate the same for 10- 15 minutes, until set.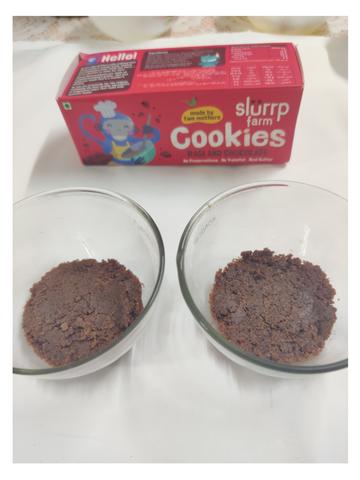 4. Parallel to this, mix 6 tbsp of Slurrp Farm Jaggery Powder with 3 tbsp of warm water to form a dense paste. Mix it well ensuring the jaggery is fully mixed with the water. Allow this mixture to cool in the refrigerator.
5. Once the base is set, put 2 layers each of the sliced bananas on the cookie crust in the bowls.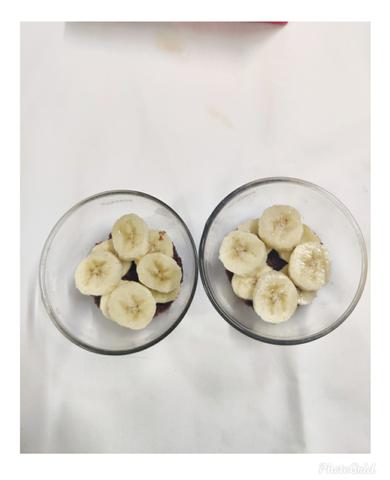 6. Generously drizzle the jaggery mixture on the bananas allowing the bananas to absorb the goodness of the jaggery.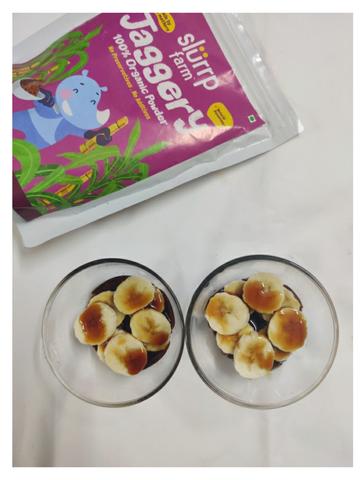 7. Spread a big dollop of the whipped cream on top of the bananas and smoothen the top with a spoon. Add colorful sprinkles or chopped bananas to garnish your dessert bowls.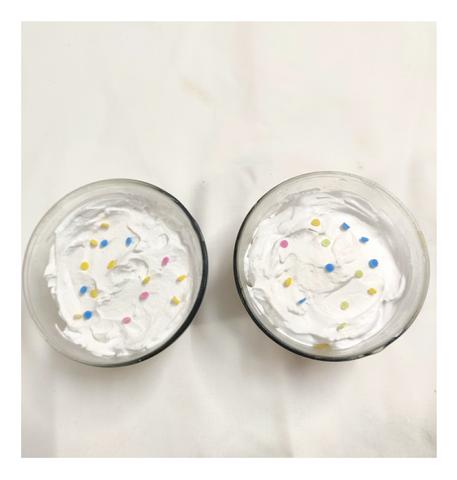 8. Allow the dessert bowls to chill for 60 minutes before serving. Serve cold.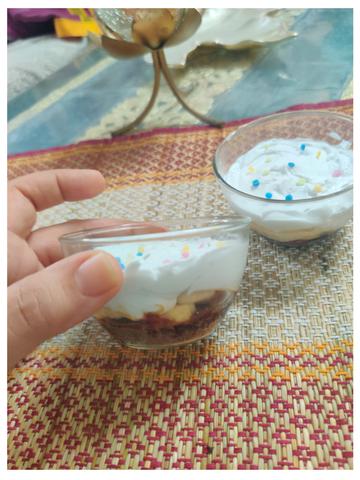 Try this Banoffee pie, a perfect summer recipe for kids this season, and supplement nutrition with deliciousness! Tag us @SlurrpFarm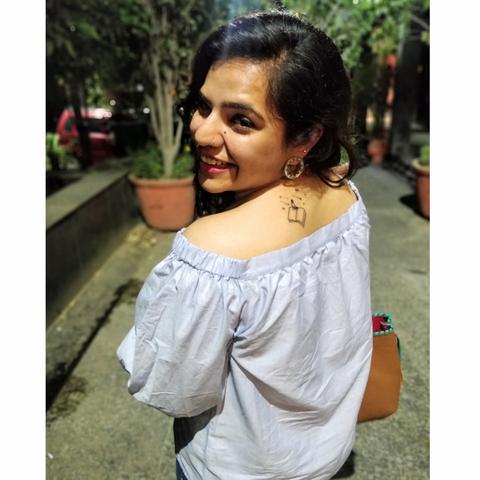 Sukriti is a cooking and baking enthusiast and a development sector professional. Following her passion for food and pursuing her forever affair with indigenous flavours, she runs a small home bakery from Delhi. Exploring flavors on her way and creating magic with minimal and homegrown flavors. Follow her work https://www.instagram.com/the.minimal.kitchen/