Meet Shikha Pahwa
In 2011, Shikha founded home décor brand- House This with a vision to create a homegrown, best in the class brand from India for the rest of the world.  Since inception, Shikha has been spearheading the dream of taking Indian textiles and crafts to customers across markets. Today, she is the driving force behind the brand building, product development, and the go-to-market strategy for the brand.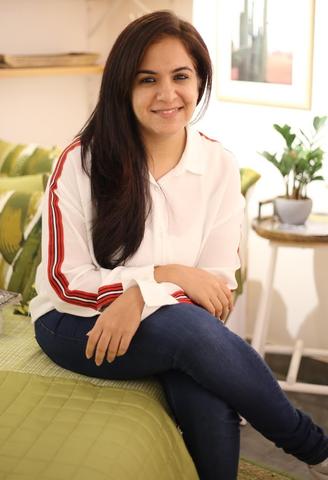 Get to know Shikha Pahwa:
1. Words I live by…
I truly believe my life is a constant pursuit of excellence in all I do. When the going gets tough I tell myself – 'If you cannot see the top, it doesn't mean it doesn't exist.
2. Why do I love to feed my family healthy food?
Food is medicine. Eating right, in moderation and at the right time is key to long-term health. As a parent, if I can make this a way of life for my child, I have given him the gift that will last a lifetime.
3. A dream I am turning into reality is?
Taking my home and lifestyle brand 'House This' to the world! I am intensely passionate about creating a global brand from India and putting our tradition and culture on the map.
4. How are you keeping stresses at bay? (now that the whole family is at home)
No better stress buster than time with the family! We start our day with a quick walk in the garden and all mealtimes are spent together. However, I do take the time out to reflect and introspect. Meditating daily has been a huge boon and helps keep me positive.
5. Describe motherhood in one word.
Joy!
6. What is your dream job?
It sounds cliché, but I am currently doing it. I love every minute of being an entrepreneur!
7. What is the easiest thing about being a mother?
The unconditional love you feel for your child. It flows so naturally.
8. What do you think has been the greatest invention during your lifetime?
The Internet.  I do hope space tourism becomes a reality soon!
A homegrown, vibrant home and lifestyle brand offering coordinated textile and décor solutions for the Indian customer. Modern design language paired with Indian aesthetics and simplicity, House This aims to make everyday décor simple. From bed & bath to kitchen & lighting, the brand's unique designs are reflective of carefully thought-out concepts inspired by discoveries of cultures, communities, and habitats in and around the Indian archipelago.