Muruku or murukulu is a fried snack made from rice or urad dal flour (split black lentils), and most of us have been enjoying this evening snack either as chakli or jantikalu. It is a beautiful-looking, golden snack item people in Southern India have grown up eating. But, what if I told you that my grandmother used to amp up its health quotient by using finger millet flour?
There are quite a few murukulu variations! Don't believe it? Well, now you will. You can make muruku using gram flour, wheat flour, sago, fried gram flour, etc. Depending on your family's favorite base (for instance, we love finger millet, aka nachni/ragi, for its nutritional benefits), you could go with your preferred choice of flour.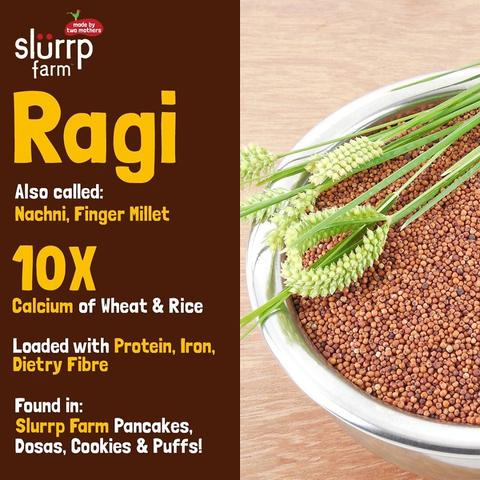 Finger millet benefits – Especially for your child: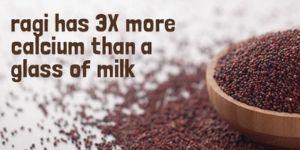 1. Ragi aka finger millet contains more calcium than any other cereal (even more than milk) and can help boost the bone-strengthening material in the human body.
2. Ragi abounds in phosphorus that aids bone and dental health, digestion, and balances the pH levels in our body.
3. Ragi's high-fibre content helps keep people fuller for longer (bye-bye unwanted cravings)- so if your little ones are super active and running around all day, don't worry, we've got their energy levels covered.
Want to jump straight to the recipe?
Here's my basic muruku recipe. I have used immunity boosting ingredients, such as turmeric.
Benefits of turmeric:
Turmeric's most effective and active ingredient- curcumin has many proven health benefits, such as it boosts immunity. It's a potent anti-inflammatory and antioxidant and may also help improve symptoms of depression and arthritis.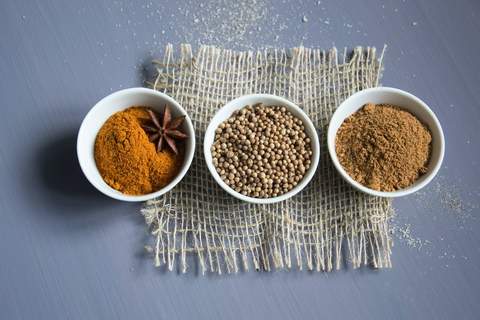 According to WellandGood, "If you want anti-inflammatory effects you need to get 500 to 1,000 milligrams of curcuminoids per day." When using the spice on its own, the common rule of thumb is that there are 200 milligrams of curcumin in one teaspoon of fresh or ground turmeric (though it varies a bit depending on the source and origins)."
Muruku recipe:
Ingredients:
1. One cup finger millet flour or use Slurrp Farm Sprouted Ragi Powder
2. One cup rice flour
3. 2 Tsp sesame seeds
4. 1/2 Tsp turmeric
5. One tsp salt
6. 2 Tsp chilli powder
7. 1/2 Tsp – thymol seeds aka Ajwain (optional) – It is very good for digestion
8. Water – as required
9. Oil – for frying
Finger Millet Muruku Preparation Method:
1. Prepare dough with all ingredients and water.
2. Fill the dough in hand-operated muruku making machine
3. Prepare 3-4 rounds of muruku on a cloth
4. Fry the prepared muruku in oil.
5. Put the flame on low to ensure proper frying
6. After frying put the muruku on paper and cool it and serve as an evening snack.