By Ayushi Gupta
The monsoon season is here, and with the rain comes cravings for snacks, the wish to eat something sizzling hot and yummy. Worried that munching on junk food would not be good for your health? Try the foxtail millet spinach dhoklas!
This spongy, warm, and finger-licking foxtail millet recipe will make you want more. Enjoy these bites of pure happiness and nutrition.
Why you'd love them?
1. They'd melt right in your mouth. This lip-smackingly nutritious meal is tangy, sweet, and spicy all at the same time. Also, they are a perfect way to consume the nutrients of foxtail millets and spinach.
2. They have the goodness of jaggery (instead of refined sugar).
3. They also make a perfect appetizer for someone who is vegan, vegetarian, or gluten-intolerant (millets are naturally gluten-free). They can even be enjoyed by people who have diabetes.
4. These can be enjoyed as snacks as well as a wholesome breakfast or lunch.
5. They are easy-peasy-lemon squeezy to make.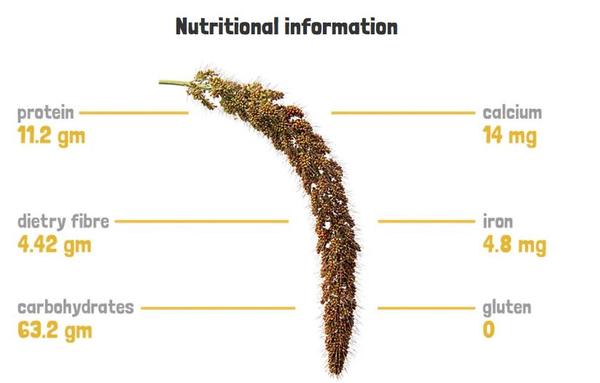 What's special about these dhoklas made of foxtail millet and spinach?
1. These dhoklas are high in vitamins and minerals, while low in fats. It's one of the best ways to consume the super nutrients of foxtail millets.
2. These spongy cubes are both delicious and medicinal, as they help regulate blood pressure and control diabetes.
3. These little grains of foxtail millets in the dhoklas are high in antioxidants, and hence build immunity and help in fighting against diseases.
4. The high amount of fiber that helps to prevent breast cancer in women. So, these dhoklas will bombard the enemies inside your body!
5. The sponginess in them hides the secrets of weight loss, anti-ageing, and brain growth.
6. And you can always tell your kids they are eating the same food (spinach) as Popeye the Sailor Man and they would be as strong as he.
Foxtail Millet Spinach Dhoklas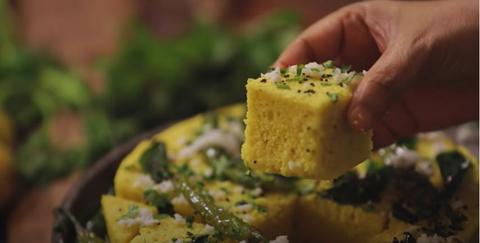 Ingredients:
1. One ½ cup Slurrp Farm Millet Dosa Mix Spinach
2. ¾ Cup curd
3. 2 Tsp Slurrp Farm Oats Powder
4. 1/2 Inch ginger
5. One green chilli
6. One ½ tsp of ENO powder
7. Salt (according to taste)
8. Water as needed
For preparing seasoning:
1. ½ Tbps oil
2. ½ Tbps mustard oil
3. 7-8 Curry leaves
4. ¼ Cup water
5. 2 Green chilli
6. 1 Tbsp Slurrp Farm Jaggery Powder
7. Salt (according to taste)
8. 1Tbsp lemon juice
Method:
1. Mix the Slurrp Farm Millet Dosa Mix Spinach mix with 2 tbsp oats powder, and ¾ cup of curd in a bowl. Finely chop ginger and green chilli, and mix well. Add sufficient amount of water to make the batter thick. Let it sit for 10 min.
2. Now prepare a dhokla steamer by putting 1 glass of water in a cooker and pre-heat it for 10 min.
3. After that grease a separate pot with oil. After mixing the ENO powder in the batter, transfer the batter to the greased pot. Steam the dhokla without weighing the whistle for 10 min on high flame until a toothpick inserted in the centre comes out clean.
4. After steaming, let the dhokla sit on the counter for 5 min.
5. Heat the oil in a pan and add mustard seeds, curry leaves and green chilli. Roast them for a minute. Then add ¼ cup of water, with jaggery powder, salt, and lemon juice. Let it boil for 2-3 min.
6. Then pour the seasoning on the dhokla and cut it in your favourite shapes. Enjoy the tantalizing taste!
What are you waiting for? Make your perfect monsoon perfectly blissful with foxtail millet nutrients now!