By Dipandita Dutta
This carrot kheer recipe is a very easy one. Carrots are rich in fiber, vitamins and also very good for eye sight. Orange carrots give this kheer a natural vibrant look that is so typical of most of Indian sweets. The goodness of oats and carrots combined together in this dessert make this a healthy one. Oats are rich in fiber and high in protein while carrots are a rich source of vitamin A and are high-fiber vegetables. Kids will love to have this kheer as it is very delicious and also you can sneak in a good dose of carrots in their diet. 
So the next time you are planning on serving an easy and quick dessert for any special occasion or just to indulge yourself with a sweet treat, do try out this oats carrot kheer recipe.
You can make this carrot kheer in many ways. Here I am sharing an easy method that you can make in 15 minutes. Along with carrots I have used few blanched and peeled almonds. Addition of almonds makes this kheer more nutty, creamy and delicious.
Enjoy a dessert that can be prepared in 10 minutes without burdening your calorie intake too much. Don't believe me?
Check out this oats kheer recipe:
Ingredients: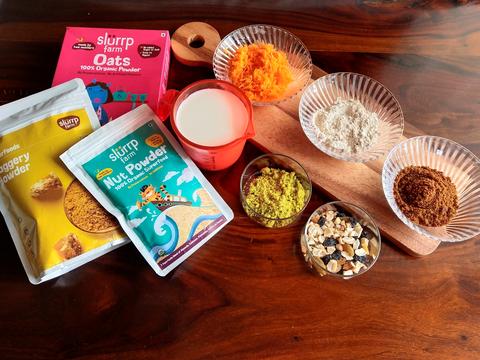 1. 4 Tbsp of Slurrp Farm Oats Powder 
2. 4 Tbsp of Slurrp Farm Jaggery Powder 
3. 1 – 1/2 Tsp of Slurrp Farm Nuts Powder
4. 1/2 Cup of grated carrot
5. 300 Ml of milk
6. 1-1/2 Tsp of ghee
7. 1/4 Tsp of cardamom powder
8. Dry fruits for garnishing
Click here to watch the video:
Method:
1. Dry roast Slurrp Farm Oats Powder for 2 mins and keep aside.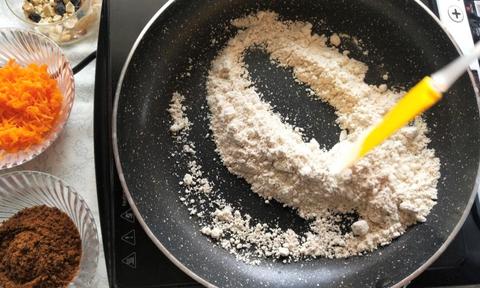 2. Heat 1-1/2 tsp ghee in a pan, sauté the grated carrot until carrot changes its color slightly pale.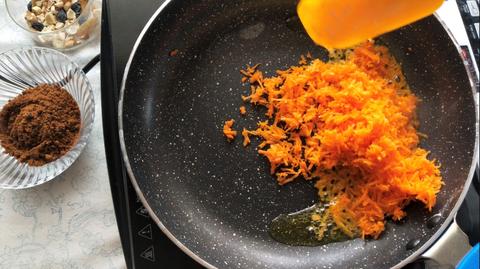 3. Pour in the milk gradually, stir well, and allow the milk to simmer.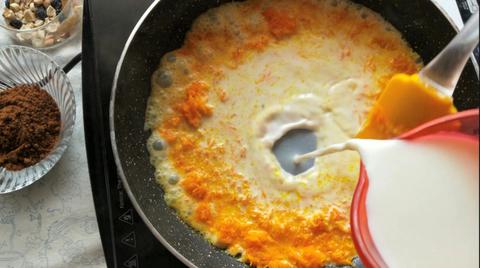 4. Add in the oats powder, Slurrp Farm Nuts Powder and cardamom powder. Stir continuously to avoid lumps. Let it cook for 2 to 3 mins in low flame.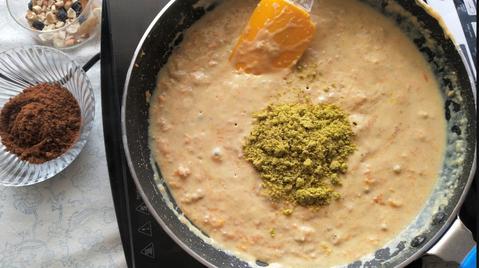 5. Switch off the flame and cool the kheer slightly. Dissolve 4 tbsp Slurrp Farm Jaggery Powder with little warm water. Pour over the kheer and mix well.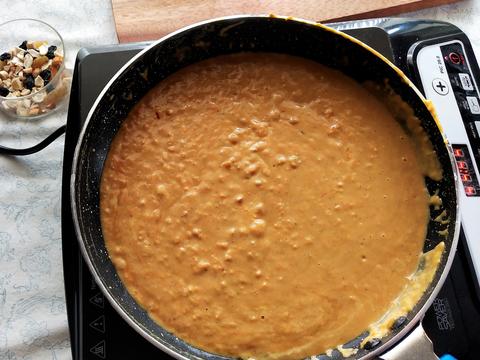 6. Garnish with dry fruits of your choice and serve.
Read more on simple snacks for kids made by kids under 10 minutes. Let's put on the kitchen robe and try out at least one simple snack for kids that your little one will love too.