By Dipanditta Dutta
Khichdi is made in different ways across India. At few places it's made like a porridge, while at other places it's served like pulao. Also, a variety of lentils can be used in khichdi recipe preparation. The most common being moong dal. It's actually one of the most loved and recommended daal-type from our list of lentils. Easy on our stomachs and mushy texture for the little tummies.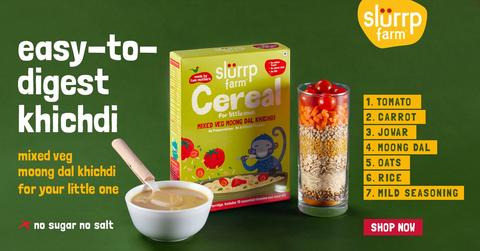 The funny thing is that since khichdi is generally assumed to be bland and boring, adults don't really like it much. However, it's a different story at my house. My little one and one love it, so I make it whenever we want to eat something light and homemade. Moong dal khichdi is given to babies as a first food. It can be spiced up and served with an assortment of condiments. The same khichdi can be a go-to food for a sick person during his/her recovery. While making moong dal khichdi for babies you can afford to play with the texture. Mash it and add a few veggies if serving it to the toddler.
Moong Dal Khichdi recipe is prepared using just a handful of ingredients and in no time you can resort to this dish whenever you do not feel like cooking an elaborate spread. This delicious moong dal khichdi for babies is perfect for a weekend to unwind the whole week's stress. Take a break from the routine meals and prepare this light dish that tastes great and is wonderful for health as well.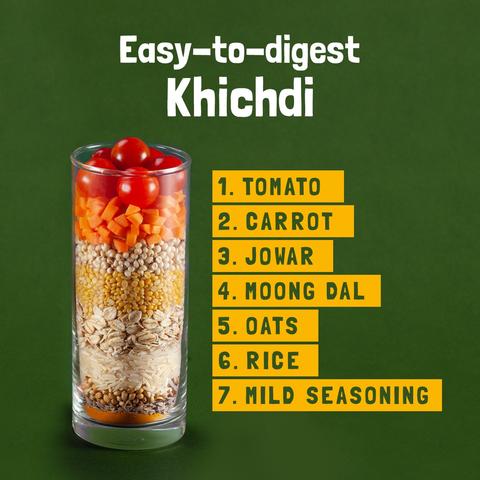 If your kids are fussy eaters and you struggle with the feeding conundrum, try my special khichdi recipe that I promise will fulfill their nutritional requirements. What's more? The kids will come to you asking for more. Made under 20-minutes, this khichdi recipe for babies makes use of the most commonly available ingredients and can be prepared even by a novice cook.
For those unaware, khichdi is a complete meal made with rice and lentils that are pressure cooked together. It's served with little ghee on top and with side of yogurt. It's very easy on your stomach. So, follow this step-by-step recipe to prepare this scrumptious delight and enjoy with your loved ones.
Hope you guys like this simple khichdi recipe for babies.
5 Different types of khichdi recipe for babies:
1. Kichdi using brown rice 
Ingredients: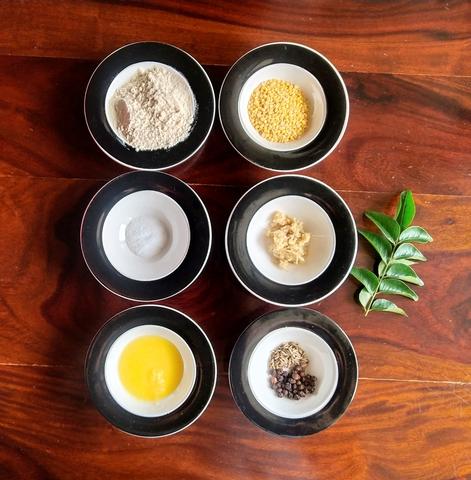 1. 3 Tbsp of Slurrp Farm Brown Rice Powder
2. 1/4 Cup Moong Dal  
3. 1/4 Tsp of grated ginger 
4. 1/2 Tsp cumin seeds 
5. 1/2 Tsp of crushed black pepper 
5. Curry leaves
6. One tsp salt 
7. One tsp ghee 
Method:
1. Dry roast moong dal until slightly brown and aromatic. Wash and pressure cook the dal with a pinch of ginger.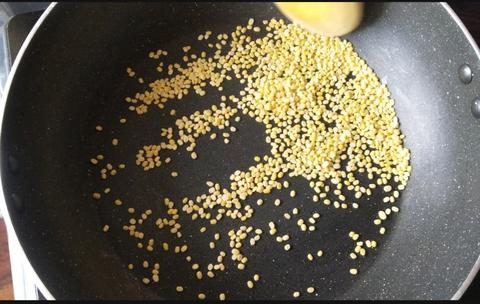 2. Dry roast Slurrp Farm Brown Rice Powder for 2 minutes and keep aside.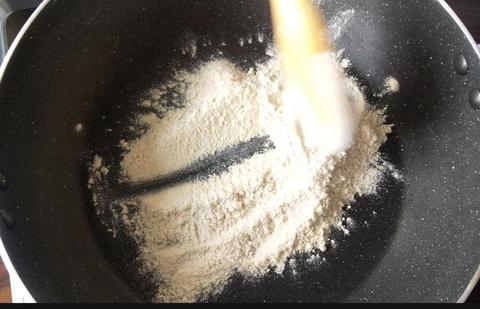 3. Transfer the boiled dal in a pan or kadhai. Add brown rice powder and stir continuously. Add salt and turmeric (can also add while cooking the dal).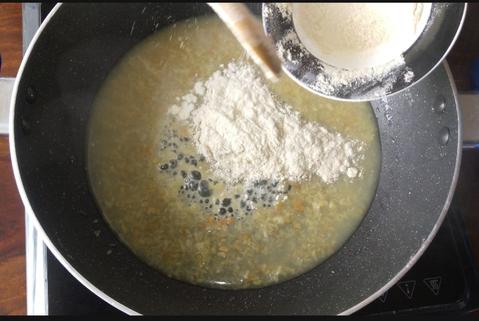 4. Keep stirring until there are no lumps.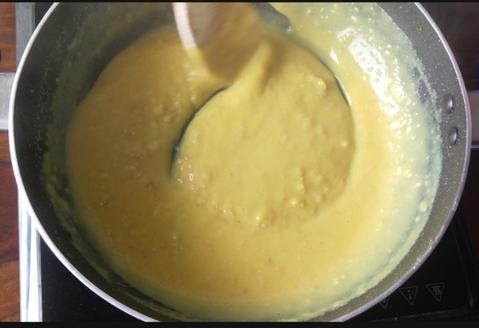 5. Heat 1 to 2 tsp ghee in a pan. Saute cumin seeds, crushed black pepper and curry leaves and temper the khichdi.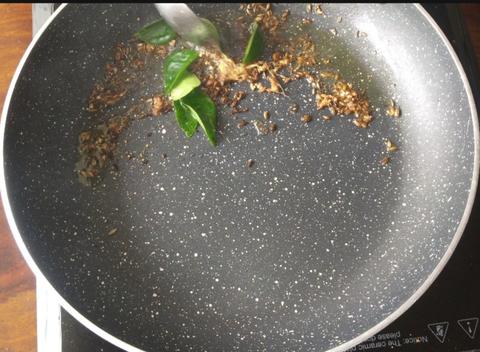 6. Brown rice Pongal is ready. Serve warm.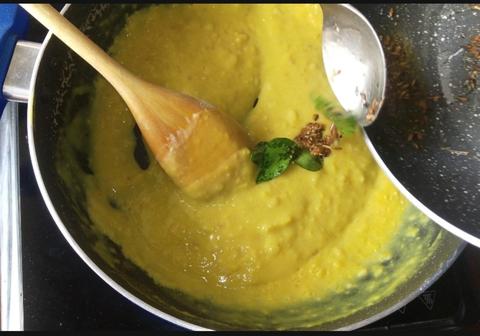 2. Recipe of mixed vegetable moong daal khichdi for babies 
Ingredients: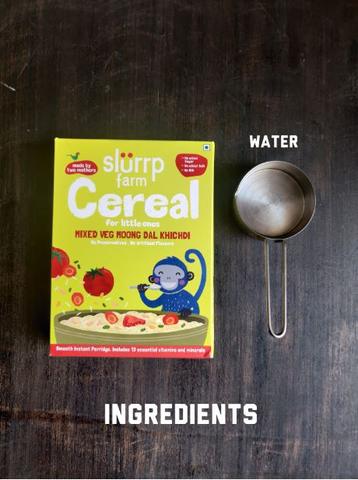 1. 3 Scoops of Slurrp Farm Mix Veg Moong Dal Khichdi
2. ½ Cup boiled and cooled water
Method:
1. Take 150ml of boiled and cooled water in a pan, add 3 scoops of Slurrp Farm Moong Dal Powder to it.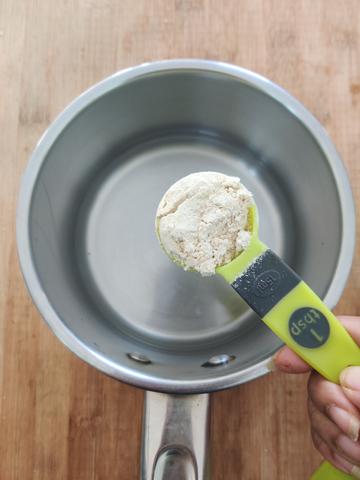 2. Mix well.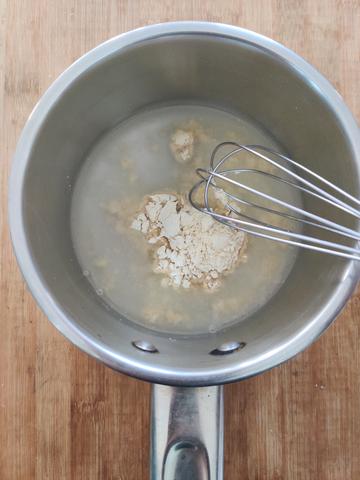 3. Cook on a low flame, stirring constantly for 2 to 5 minutes till the mixture comes to a boil.
 


 
4. Turn off the gas, transfer into a bowl and cool the cereal before you feed your baby.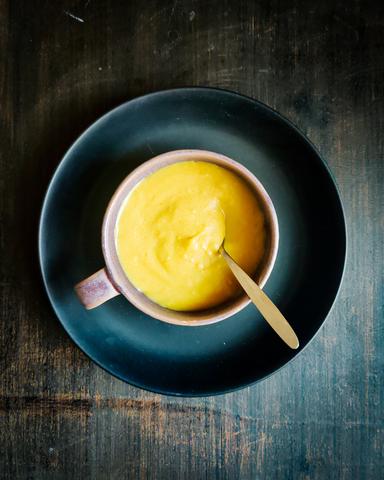 3.  Brown rice khichdi with carrot puree
Ingredients: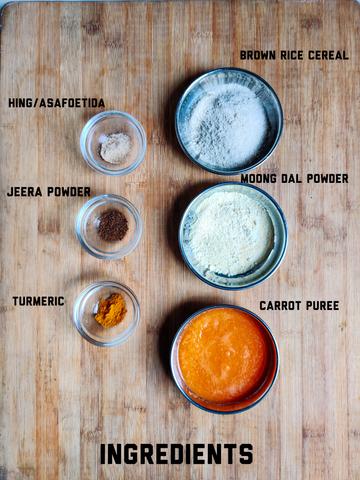 1. 2 Tbsp brown rice powder (you can also use Slurrp Farm Brown Rice Powder and follow packet instructions on how to make it)
2. ½ Tbsp moong dal powder (if you don't have this, add cooked and mashed moong dal)
3. A pinch of asafoetida/hing
4. A pinch of cumin/jeera powder
5. A pinch of turmeric powder
6. Carrot puree (or any other vegetable puree of your choice)
7. Salt – Optional (add salt only if your little one has been introduced to salt)
8. Water to adjust consistency
Method:
1. Take a dash of ghee in a saucepan, add asafetida, then add brown rice and moong dal powder, and roast on a low flame till the raw smell goes away.
2. Add jeera powder, turmeric powder, and carrot puree and mix everything together
3. Add 1 and ½ cup water and cook on a low flame till the rice and dal mixture is cooked through.
4. Keep stirring and adjust the consistency of the khichdi as per your choice.
5. Serve lukewarm for babies.
Variations:
You can choose the vegetable of your choice for your child – lauki, pumpkin, and spinach are other variants that you can add in the khichdi.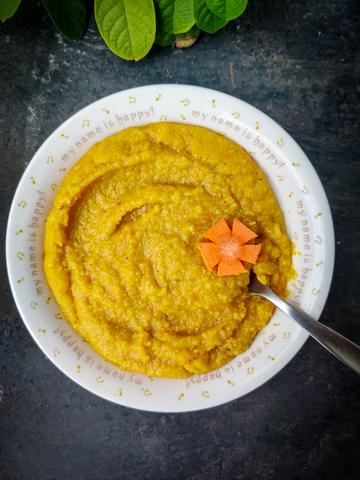 4. Sabudana khichdi for babies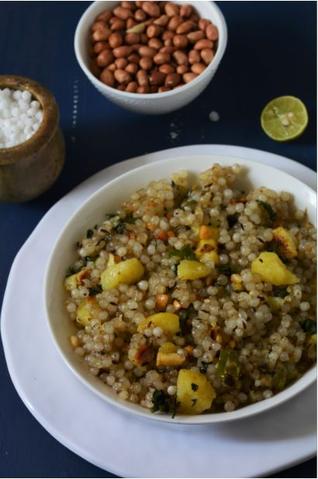 Ingredients:
1. 1/4 cup Soaked sabudana/sago/tapioca pearl
2. 1 Tsp ghee/clarified butter
3. A pinch of sarso (mustard seeds)
8. 1/4 Tsp pepper powder (optional)
Method:
1. Add Ghee – 1 tsp, once it melts, add all the vegetable, such as carrot, peas, potato all in little quantities as required. Now add 2 chopped Garlic pods and Pepper powder – 1/4 tsp. Mix well to allow the ingredients to mix well.
2. Now add soaked sabudana – 1/4 cup and Hot water – 1 1/2 cup. Close the cooker and allow for 2-3 whistles to cook well.
3. Once cooled mix well and it's ready to serve.
4. Yummy Sabudana khichdi for babies is ready to be served!
5. Oats khichdi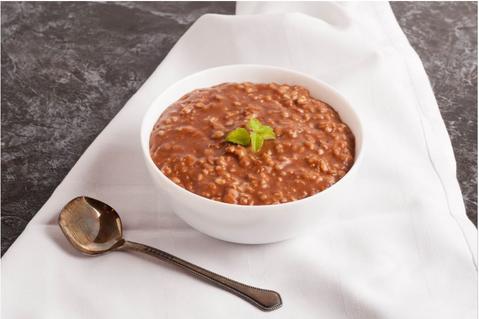 Ingredients:
1. 2/3 Cup Slurrp Farm Oats Powder
2. 1/3 Cup of Moong dal
3. A pinch of asafoetida/hing and/or garlic crushed (optional)
4. Clarified butter/Ghee (as per taste)
Method:
1. Wash and soak the dal for half an hour, and then add 2/3 cup of Slurrp Farm Oats Powder. Move this mixture to the cooker after draining the water off.
2. Add a pinch of asafoetida/hing and/or garlic crushed, along with 3 cups of water. Let this cook for around 3 whistles, and add ghee to the mix and serve to your little one.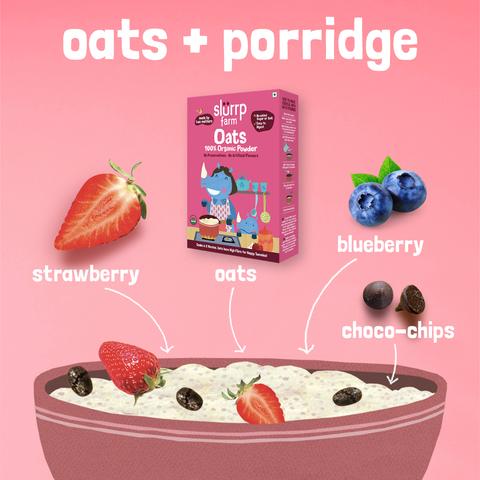 Here are several reasons why you might want to give

 

khichdi

 recipe 

a try:
1. You feel a cold coming on.
2. You've been eating terribly lately and are in need of a detox.
3. You have an upset stomach/tummy ache.
4. You want to eat something easily digestible (great postpartum dish)