By Ninu
A Swiss roll is a very impressive cake and looks quite difficult to make, which is why people often shy away from baking them. A homemade Swiss roll is so much nicer than shop-bought and they are much easier to make than you might think, just a few critical steps that cannot be tampered with to ensure optimal results. This chocolate swiss roll looks so gorgeous coated in ganache, with a swirl of icing in the middle. Also, there are so many ways that you can make this chocolate roll cake your own. This is one of those recipes that you can dress up or down depending on what you like.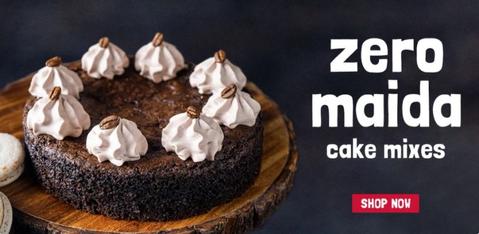 Recipe Variations for the classic swiss roll recipe:
1. Change the filling – You could use vanilla buttercream, chocolate mousse.
2. Touch of cinnamon or espresso for that extra flavor.
3. Experiment with the topping and make some healthy frosting– Top the cake with cocoa powder, powdered sugar, or crushed peppermint candies
I stuck to a classic Swiss roll recipe with a beautiful contrast between the white icing and chocolate cake. I kept it simple with this version to show you guys the basics of making an incredible healthy dessert otherwise like I said the sky is the limit for variations in this recipe. Today it's all about chocolate, I'm going to show you how to make the rich chocolate swiss cake plus how to roll it up so you can make this beautiful cake.
Chocolate swiss roll tips:
1. Don't over bake the cake- This sponge is done at approximately 11 minutes, or until the top of the cake springs back when touched.
2. Roll the cake immediately after it's done baking – The cake will be more pliable when it's warm and will lead to a crack-free cake.
3. Let the rolled cake cool until it is completely room temperature.
4. Wrap and refrigerate for at least an hour to allow the filling to firm up a bit so you get solid slices.
How to store swiss roll?
This assembled roll cake will last 2-3 days in the refrigerator. Or you can make this roll cake recipe ahead and freeze it for up to 2 months.
Classic swiss roll recipe:
Ingredients:
1. One box of Slurrp Farm Chocolate Cake Mix 
2. One egg
3. One cup water
4. ½ Cup oil
5. ½ Cup non dairy heavy cream
6. One cup of melted dark chocolate
Method:
1. Preheat the oven at 180 degree Celsius.
2. In a bowl , beat it the egg and sugar.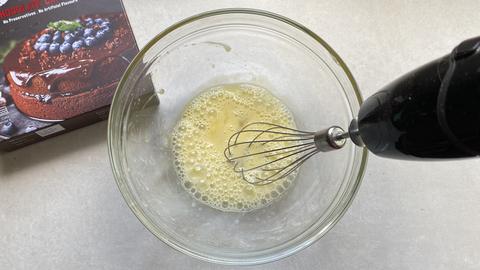 3. Once the egg and sugar mixture turns fluffy, add in the chocolate mix , water and oil.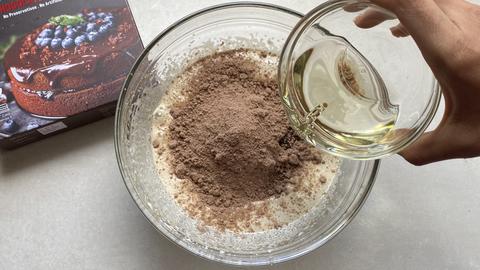 3. Mix well for about 1 minute.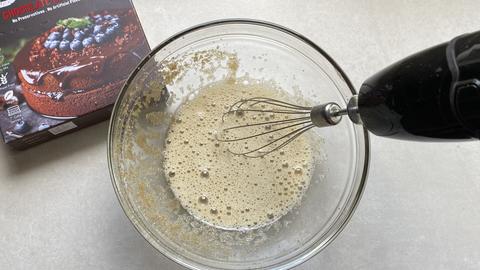 4. Pour the batter into a flat baking tray lined with parchment paper.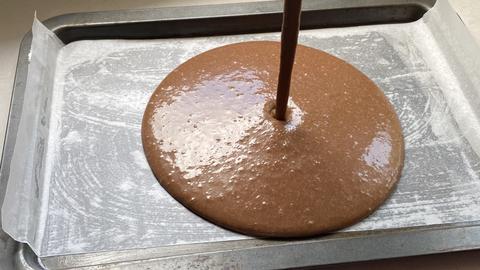 5. Bake at 180 degree Celsius for about 20 minutes.
6. Take the cake out of the oven and place another parchment paper on top of the cake and flip it.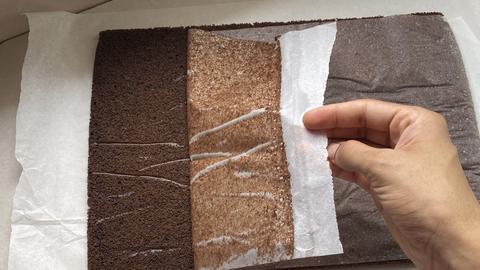 7. Peel off the parchment paper( which we use to bake) and place another parchment paper on top . Roll it while warm and set it aside.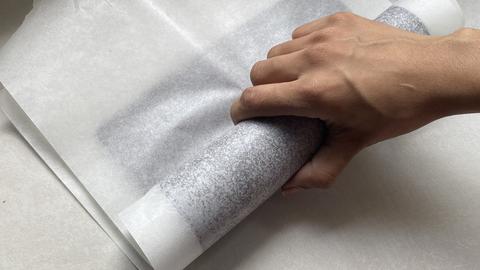 8. After 10 minutes unroll the cake and spread some non dairy heavy whipped cream and it back.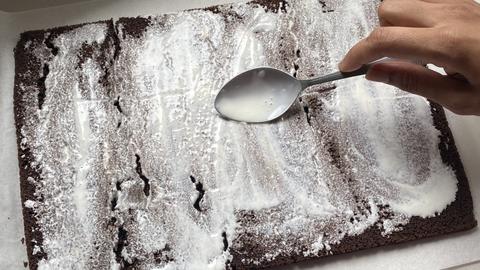 9. Finally pour over some melted dark chocolate on top and garnish it some chocolate flakes.