By Ninu
Puttu is a popular recipe from Kerala. It's basically steamed flour cakes or logs layered with coconut in between. Traditionally it is made with rice flour, but you can also make it with other flours like wheat or millet. One of our favourites is ragi puttu.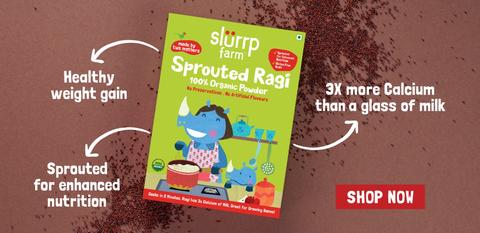 In this healthy recipe, ragi flour is layered with freshly grated coconut and steam-cooked in a puttu maker, steamer or idli plate. A puttu maker is just a steamer that's cylindrical in shape. The coconut layers are important not just for flavour, but also to break up the puttu tubes into serving sizes. 
This healthy snack is easy to make at home, and can be eaten as a staple instead of rice with any curry. 
What makes this a healthy recipe?
Ragi, or finger millet, is an excellent source of calcium and fibre, and this recipe uses  no oil. This means it's great for both cholesterol control and weight loss.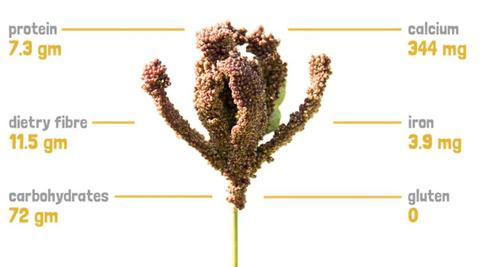 Ragi Puttu:
Prep time: 5 mins | Total time: 15-20 mins
Ingredients:
1. A box of Slurrp Farm Sprouted Ragi Powder
2. ½ Cup of grated coconut 
3. ⅓ Cup of water
4. Salt to taste
Method:
1. In a bowl, add the sprouted ragi and salt.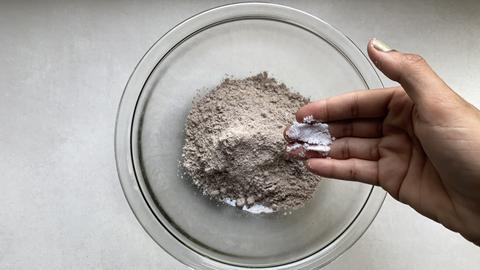 2. Gradually add the water and mix until you get a wet texture.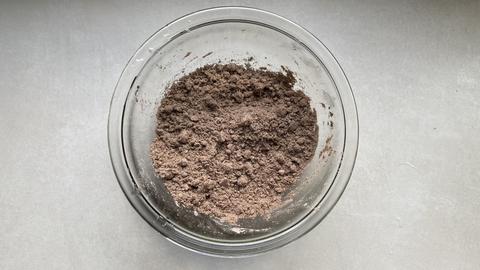 3. In the puttu mould, add the grated coconut and then a bit of the ragi mix.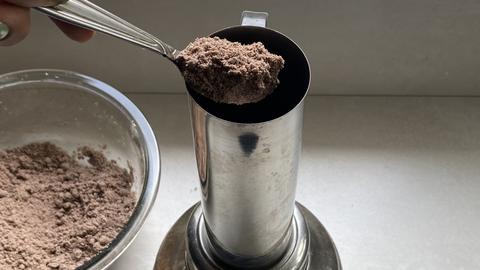 4. Repeat the process until you reach the top of the puttu mould.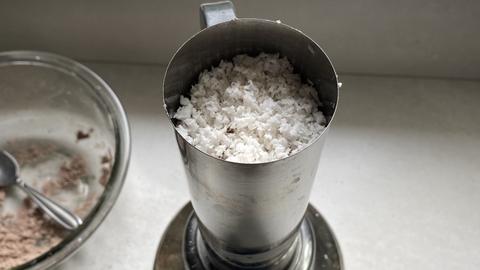 5. Close the lid and let it steam for 10-15 minutes.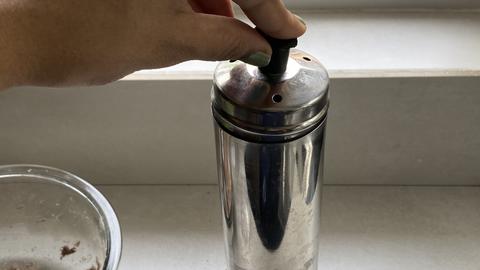 Your ragi puttu is ready. Serve it hot with banana, green gram or green moong dal or a curry of your choice.
Tips:
1. The puttu flour consistency is important. Do not add more water or the puttu will become lumpy and hard.
2. You can add a sweetener like jaggery before serving, but that's completely optional.
3. If you like a more coconutty flavour, you can double the quantity of the coconut.