By Chef Anahita N. Dhondy
Chef Partner SodaBottleOpenerWala, Cyber Hub
Since childhood, Anahita's world has revolved around everything food. Inspired by her mother who has been cooking and catering Parsi food and baking cakes, Anahita would be the little assistant who would help in the kitchen and that's what she's been doing since the age of 10. "I love baking cakes."
An expert at French pastries and cuisine, you'd surely enjoy this recipe. If you love the aroma of a warm, freshly baked cake, then this eggless cake is one of the things you would want to give a try. This treat aka chocolate cake is dark, decadent, moist, easy to bake and guess what…It's got healthy frosting. That's all you (and your little ones) want. The cake is rich, flavored and spongy. Have a slice right from the oven while it's hot and steaming, top it with a scoop of ice cream for a scrumptious dessert meal, or decorate it with your favorite edible ornaments.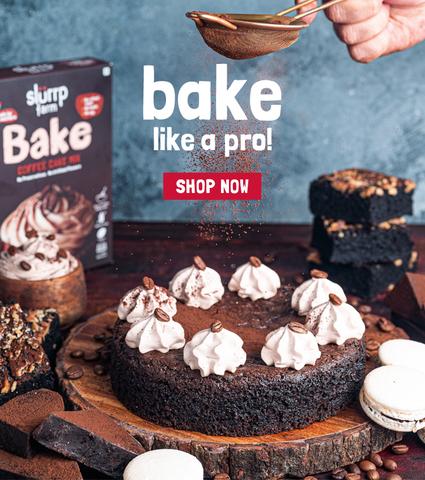 To make this delicious chocolate cake and cake frosting, you only need a few simple ingredients. Whip everything together and viola you have something utterly delicious.
How to make a healthy cake and healthy cake frosting:
It's entirely possible to make a healthy cake and and equally healthy cake frosting that has the same mouthfeel as a traditional one. All you have to do is substitute the right ingredients with the right nutritious alternatives
How to make frosting:
If you ask some people, a cake isn't truly finished without the yummy frosting/icing on top. There are other times when you need to make a last-minute healthy frosting or icing for your loved ones and you don't have all the ingredients. But fear not, we have you covered. We are using hung curd to do make our healthy frosting.
The best part about this recipe is how versatile it is, all thanks to the frosting. Let me give you few ideas how to make frosting for your cake. I do not prefer artificial colors or white sugars so try some of these natural coloring options.
1. Cocoa powder
2. Turmeric
3. Fresh fruits (blueberries, oranges, raspberries, strawberries, blackberry, mango, etc)
4. Dates
5. Tahini, an unexpected replacement of butter in frosting.
6. Coconut cream frosting
For making this vanilla cake, we have used a very special and healthy frosting. Cheese, jaggery, and vanilla essence and I bet you that you would be licking your hands once you have tried this frosting.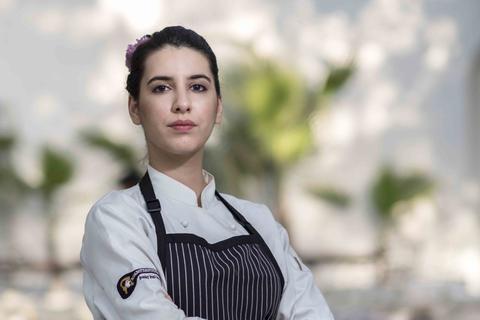 Healthy chocolate cake recipe:
Ingredients for the cake:
1. 1 Pack of Slurrp Farm Chocolate Cake Mix (Sachet 1)
2. Pack of unrefined sugar (Sachet 2)
3. 30 Gms olive oil or butter
4. One egg or yogurt 
5. 100Ml of hot water
Ingredients for healthy frosting:
1. 100Gm hung curd
2. 4 Tsp jaggery powder or Slurrp Farm Jaggery Powder
3. 1/2 Tsp vanilla essence
*Chefs Tip: add 1tsp of butter to give it that shine
Enjoy watching the video:
Method for baking the cake:
1. Preheat the oven for 180 degrees for 10mins.
2. Place all the liquid ingredients in a bowl and whisk it well.
3. In the batter add the cake mix and unrefined sugar. Mix it well.
4. Take your baking dish. Put parchment paper and little oil. Pour the batter into the cake mould.
5. Place it oven. Bake for 35 – 40 mins.
Method for making the frosting:
1. Whisk the hung curd.
2. Add jaggery powder.
3. Add vanilla essence.
4. Spread the frosting.
5. Add fruit toppings of your choice
About Anahita Dhondy: 
Chef Manager, SodaBottleOpenerWala pursued her culinary dream by enrolling into IHM-Aurangabad which she passed with honors in Culinary Arts. She trained at Taj properties, the BBC at JW Marriott and went on to acquire a Grande Diplome from Le Cordon Bleu, London.