By Ayesha Nallaseth
Panjiri, a sweet-something, often recommended to pregnant mums a few weeks before their date of delivery…Panjiri is the same sweet-something consumed post-delivery. Also made as prashad after pooja, the same panjiri can be made into ladoos by adding more ghee (clarified butter) to it and binding it to make small balls. What a helpful healthy recipe. Isn't it?
A traditional Punjabi way of making it is slightly different from how it's made in other northern parts of India. Panjiri is indeed that one recipe, a treasure of the sorts that is passed on from one generation to generation. 
There's nothing quite like the familiar smell of a comfort classic recipe that promises to fills you with nostalgia. Some beautiful memories of my friend's childhood. "I remember my mom making a box full of Panjiri and sending my way during winter days spent lazing around in the college. She would send enough just at the onset of winters. It would last fo good 3 months of winters." 

"The memories aren't only from my college days," she thinks with a profound expression on her face. "I still remember those days when my mom and grandmother would spend sometime in the kitchen prepping up to make a power-packed dry dessert for the family. Consisting of a chock-full of healthy nuts and goodness of all the ingredients readily available on our kitchen shelves, panjiri recipe can be treated as the best nutritional supplement for growing toddlers, preschoolers, kids and adults. What a healthy dessert! 
So do not hesitate to give it to your kids with some warm milk.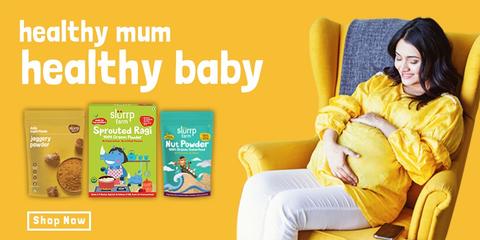 Health benefits of eating panjiri?
1. Panjiri can be given to expecting mothers (just a few weeks before they are going for labour). The ingredients are thought to help them heal, increase breast milk, and speed up the recovery process.
2. The panjiri also serves as a nutritional supplement, when people are sick. It helps to gain strength and keep the body warm in winters.
Tips for making panjiri recipe:
1. Ghee plays a is vital role in a panjiri recipe. Be generous with it. It's what makes the panjiri easy to eat and digest. Too little ghee makes panjiri a bit dry and hard to down.
2. The key to roasting everything well is to keep the heat at medium or below and be patient with it. Each of the panjiri ingredients contributes to the aromatic flavor of this dish that tastes best when cooked with ease over a low flame.
3. Clean off the pan as you go. If you find bits of the ingredients are sticking to the bottom, wipe your pan with a paper towel or rinse it. Then return to heat and continue cooking.
It can be eaten just as it is or made into ladoos and stored and can be used as an evening snack for kids as it is loaded with nutrients from ghee and dry fruits. However, eat it in moderation. It's caloric (in the best way), nutrient-dense, and filling, so a little goes a long way.
This healthy dessert can be tweaked to create different variations and enjoyed by the entire family. If you're diabetic, refined sugar can be replaced by natural sweeteners like honey, dates, or jaggery.
So what are we waiting for, let's take a look at this tasty and nutritious winter treat?
Panjiri recipe:
Panjiri ingredients:
1. 3 Tsp Ghee
2. One cup Fox nut powder (makhana powder)
3. 1/2 cup chopped almonds
4. 1/4th Cup raisins
5. One cup equal quantities of Slurrp Farm Sprouted Ragi Powder and Slurrp Farm Millet & Oat Porridge
6. 1/4th cup Slurrp Farm Nut Powder
7. One tsp cardamom powder
8. 1/2 tsp dry ginger powder
9. 1/4th cup Slurrp Farm Jaggery Powder
Watch the video:
Method:
1. Heat 1 tsp of ghee and sauté the fox nut powder till golden brown. Remove and keep aside.
2. Heat 1 tsp of ghee and sauté the chopped almonds till golden brown. Then add the raisins and allow it to brown. Remove and keep aside.
3. Heat 1 tsp of ghee and add 1 cup equal quantities of Slurrp Farm Sprouted Ragi Powder & Slurrp Farm Millet & Oat Porridge sauté till golden brown. Over medium heat.
4. Then add the Slurrp Farm Nut powder, cardamom powder and dry ginger powder.
5. Then turn the heat off and add the fox nut powder, almonds, raisins and Slurrp Farm Jaggery powder. Mix well and cool completely. Store in an airtight container.