By Dipanditta Dutta
I had been playing around with millets, of late, in my kitchen. My fascination about millets was not just the nutritional benefits that they bring on to our plate is undeniable but also the production process, which is more climate sustainable than rice or wheat. While it has been a revelation on how versatile these grains can be, I have always wanted to include them in my daughter's diet. That was a challenge because children can be fussy eaters. The food needs to be easy on the palate and has to look 'cool'! Today I am experimenting with ragi. I wanted to be true to traditional ways of cooking these millets, to the extent possible, and introduce elements to jazz them up a bit.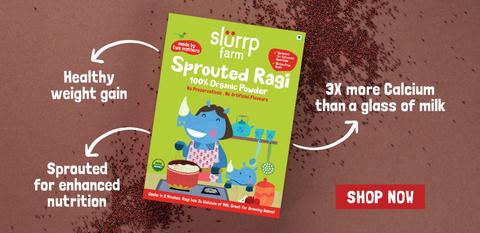 Chocolate truffles are bite-sized morsels of chocolate filled with dark chocolate ganache and an assortment of ingredients. Classic, easy chocolate truffles recipe use all-natural ingredients – no powdered sugar, butter, coconut oil, or sweetened condensed milk and each truffle is a masterpiece in itself. I love to make amazing looking food that tastes terrific. And I don't like compromising on quality and this is what these healthy treats are all about.
Best chocolate truffles:
Ingredients: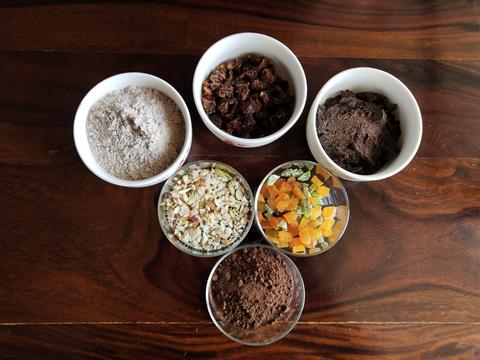 1. 1/2 Cup of Slurrp Farm Sprouted Ragi Powder
2. 1/2 Cup of chopped seedless dates
3. One cup sugar free dark chocolate
4. One tbsp cocoa powder
5. 2 Tbsp chopped apricots and kiwi (optional)
6. 2 Tbsp of nuts
7. 2 Tsp of chocolate shavings
8. 2 Tsp of Slurrp Farm Nut Powder 
Method:
1. Pour half cup of boiling hot water into chopped seedless dates and let it rest for some time until the dates become soft.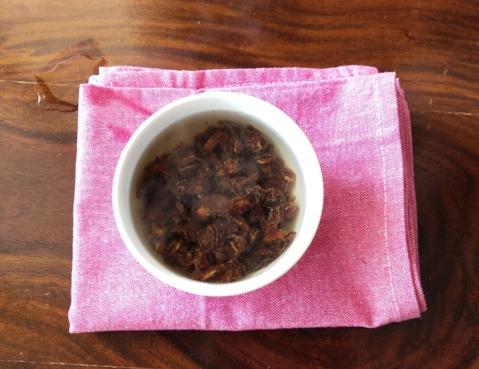 2. Once soft, strain the water and blitz the dates in a grinder to a fine mixture.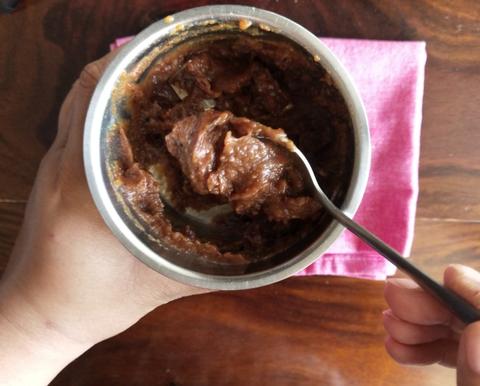 3. Dry roast the ragi powder in a pan for 6 to 7 mins until aromatic. Transfer it to a bowl and cool down. Add cocoa powder, dry fruits and nuts.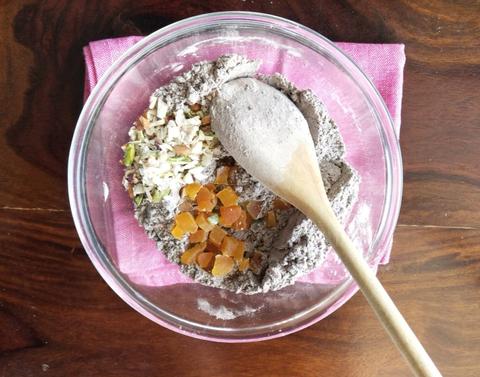 4. Melt the chocolate in a double boiler or microwave. Add date paste and melted chocolate to the ragi powder mix.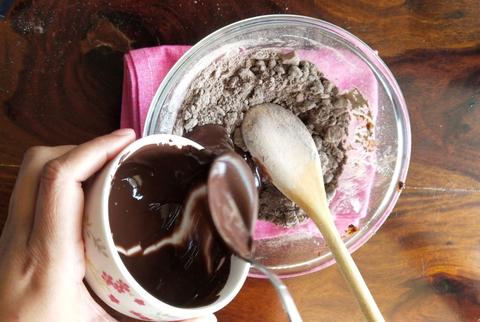 5. Mix well the entire mixture. Take small portions and roll into truffles.
6. Coat them with melted chocolate and sprinkle half of them with chocolate shavings and other half with nuts powder.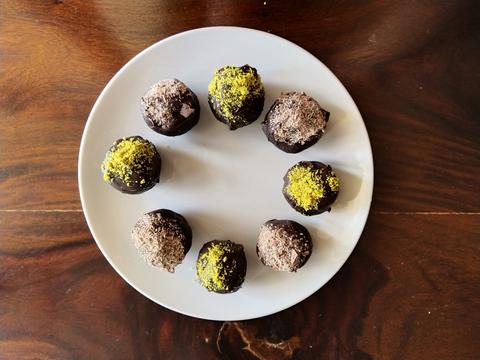 Variations in coating the healthy treats:
1. Raspberry – Instead of rolling balls, place a raspberry on a fork or spoon and cover in the ganache, then refrigerate or freeze until firm.
2. Peanut butter – Stir 2 tbsp softened peanut butter with the cream and melted chocolate.
3. Coconut – Roll the finished truffles in shredded coconut.