By Monalisa Mehrotra
There is nothing better than to start the day with a delicious and healthy smoothie. I've lately been experimenting a lot with ragi, and this time I wanted to experiment with a fuss-free, sugar-free smoothie. The solution? A ragi banana smoothie. This banana smoothie is a lifesaver when you have a busy day ahead and you need quick, wholesome energy along with a whole bunch of other nutrients. I usually give my son a banana smoothie with milk for breakfast or as a refreshing treat after school.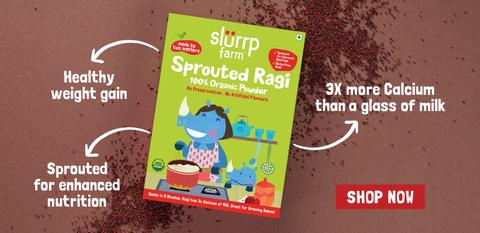 Fruit smoothies are also one of the best ways to add cereal to your little one's diet, transforming them from fruit drinks to cereal drinks. These are smoothies or shakes that include one or more types of cereal. Made with different types of millets like ragi and bajra, cereal drinks have long been breakfast beverages in India.
Ready within 10 minutes, a ragi banana smoothie is great for all age groups. Thanks to its nutritional values, it's an ideal weaning food for babies as well as for older people, and those recovering from an illness. This ragi banana smoothie is a great source of calcium, iron, and potassium – and it tastes great, too! Here's how I make it. 
Ragi Banana Smoothie Recipe:
Ingredients:
1. 2 Scoops of Slurrp Farm Sprouted Ragi
2. One cup of water, boiled and cooled
3. One medium-sized banana
4. 1-2 dates
5. One cup of milk
6. Slurrp Farm Jaggery to taste
7. A handful of Slurrp Farm Chia Seeds (optional)
Watch the video:
Method:
1. In a pan, add water and ragi powder, and mix well to remove any lumps.
2. Cook the mixture on a low flame, stirring constantly for 2 to 5 minutes until it  comes to a boil.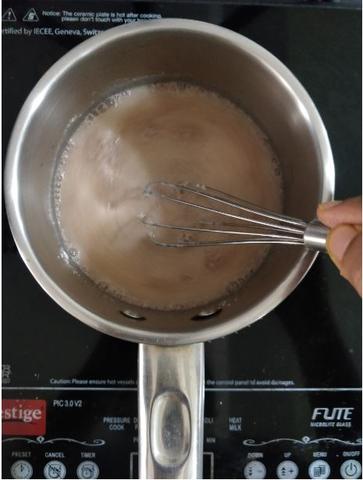 3. Switch off the gas, transfer into a bowl and cool the mix.
4. In a blender add the cooked ragi mix, banana, dates, and milk.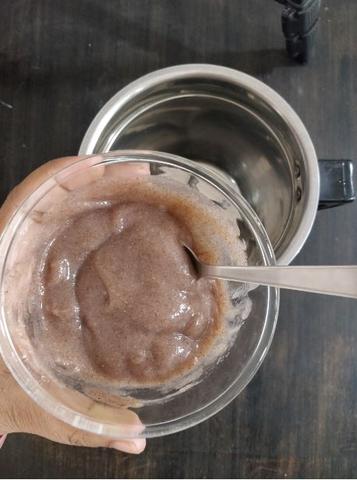 5. Add jaggery to taste and blend thoroughly.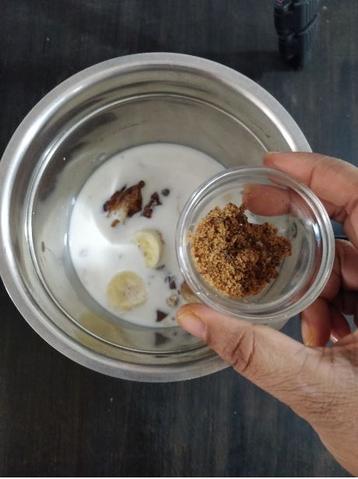 6. Pour into a jar and top with some fresh banana and chia seeds if you like.
Variations:
1. Milk – You can use coconut, almond, or soy milk if you're began or lactose-intolerant
2. Flavours – You can add cardamom powder, vanilla extract, or chocolate syrup
3. Fruit – You can replace banana with papaya or apple, or even combine more than one fruit to make a healthy smoothie