By Dipandita Dutta
This eggless banana bread loaf is the best because each slice is loaded with the goodness of not maida (all-purpose flour), but traditional supergain we call finger millets! It's also  quiet tasty if compared to it's unhealthy sibling- white break. Ragi (aka finger millets) banana bread is the best option for a good morning breakfast or happy evening snacks.
It's the recipe that comes to my mind every time I see leftover spotty bananas sitting in the fruit basket. Not to forget – the bread that's on constant rotation in my freezer stash gets noticed for my ultimate 'healthy' recipe.
This is the best ever banana bread recipe you would have read or tried. Kids can snack over otherwise not much-loved fruit in the form of my ragi-eggless banana bread.  If you have over-ripened bananas sitting on your kitchen counter then mash some and make this yummy healthy banana bread recipe to enjoy.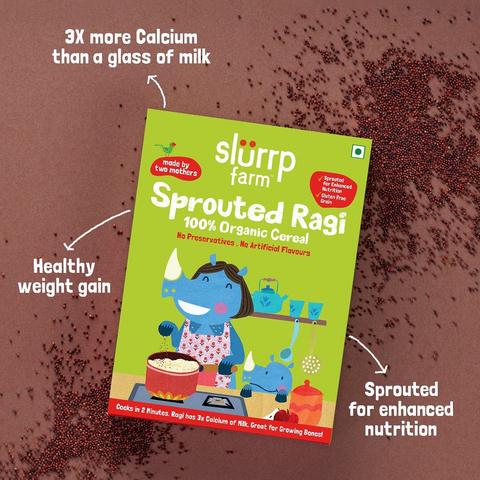 I have baked many varieties of banana bread and here is the foolproof recipe for eggless banana bread recipe with step-by-step photos with easy explanations.
If you are looking out for some more healthy options for baking bread, do not forget to try this quick breakfast recipe. 
Why Ragi in bread:
1. Ragi has 30 times more calcium than rice and wheat
2. It has 3 times more fiber than rice or wheat.
3. It has natural Iron that becomes bioavailable by sprouting the Ragi hence its the IRON that gets absorbed by the body.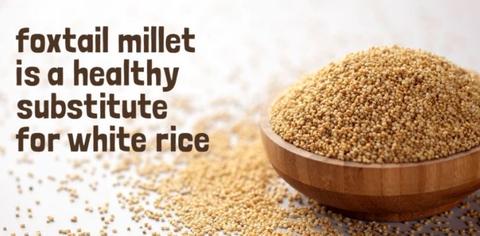 Read more about millets and how they compare with wheat and rice.
Why I love the Ragi eggless banana bread:
1. It has no eggs.
2. You don't need to add butter if you don't have it at home.
3. It's a healthy recipe with no wheat flour
4. Most importantly, the recipe has no white sugar.
The nuts filled in this healthy banana bread will just take the recipe to the next level. You can also add chocolate chips to your bread if you like. Once the bread is out of the oven I can't explain how my entire kitchen smelled, it was divine. Waiting time before slicing the bread is an issue and becomes a crucial part as my family cannot wait to dig in.
This eggless banana bread can be refrigerated for 1-2 days and is best devoured within that duration. It can be packed in your child's lunch box as a pleasant sweet surprise. Also, you can pack it in your lunch and enjoy the guilt-free dessert option. Also, this makes use of those bananas that have been ignored for too long, and we all know that overripe bananas aren't all that fun to eat now, are they? Above all, the procedure is super easy, and your easy banana bread is ready within an hour, just in time to be paired with your breakfast cuppa.
Ragi eggless banana bread:
Ingredients: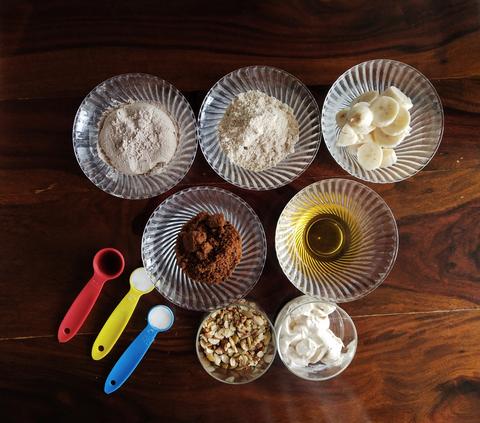 1.  One cup Slurrp Farm Sprouted Ragi Powder
2. One cup Slurrp Farm Oats Powder
3. 1/2 Cup Slurrp Farm Jaggery Powder
4. 2 Ripe Bananas
5. 1/2 Cup oil
6. 1/2 Cup yogurt
7. One tsp vanilla essence
8. One tsp baking powder
9. Chopped nuts (walnuts and almonds)
10. 1-2 Tbsp milk (if required)
Watch the video:
Method:
1. Mix together all the dry ingredients (ragi powder, oats powder, baking powder and baking soda_ and keep aside.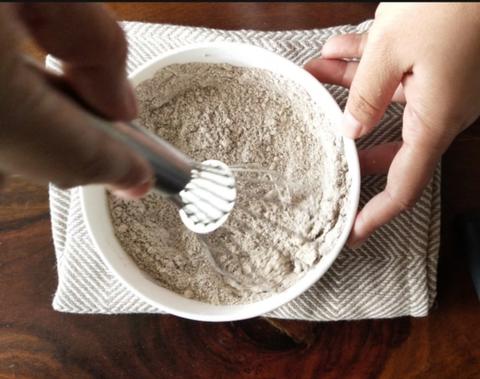 2. In a separate bowl, mash the ripe bananas using a fork.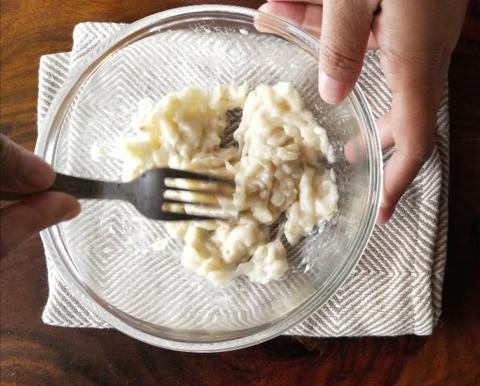 3. Add jaggery powder, yogurt and oil. Whisk everything to a smooth mixture. Add a tsp of vanilla essence.
4. Add the dry ingredients in 3 parts and fold the mixture. Add one or two tablespoon of milk if the batter is too thick. In this recipe, one tbsp of milk is added. Mix in the chopped nuts (walnuts and almonds). Sprinkle some nuts on top. Bake in a preheated oven at 160 degree Celsius for 30 to 40 mins. Check by pricking a toothpick until it comes out clean.